These days, pushing ourselves past capacity is something of an epidemic among women. Beyond the hype about "having it all" are some pretty sobering statistics – like the fact that right now, we're 60% more likely to suffer job stress and burnout than men. So when it comes to reaching our potential, learning how to not burn out needs to be a priority. Trying to be "superwoman" really does come at an insidious cost.
One of our BePowerful participants, Mary, saw that play out vividly in her life: "In the past I did Superwoman spectacularly and burned out" she reflected.
That kind of experience can be a huge motivator in seeking support to change the pattern. Of course, we can't stop life from gathering momentum but we can choose how we respond to when it does.
How to not burnout – the 4-step response
1. Look after yourself
Especially when there's a lot on your plate, taking care of your needs and asking for the support you need is vital. It can be easy to lose perspective when we're not at our best, but there's usually an inner whisper that tells us when things are getting too much.
So listen to it and get honest with yourself: how well are you really coping? Is it time for a break? What's going on physically for you? Gentle awareness of your own needs and acknowledgment of all you're doing (rather than focusing on what you're not getting to) is the first step to making a change.
2. Replenish your energy
Did you know that cortisol, the hormone released when we're stressed, prepares the body for a fight-or-flight response by releasing glucose? Even if we're not resorting to sweet treats to get us through the day, feeling constantly stressed or anxious effectively floods our body with sugar.
Replenishing ourselves and reducing cortisol takes more than just stopping. It also means finding a way to release that fight-or-flight reflex by taking exercise (a walk in the fresh air is a great start), meditating, or making active choices to address our workload.
3. Stop over committing
Sometimes we don't realise how over committed we are until looking at the diary makes us want to crawl back under the duvet. And yet we keep saying "yes" to more and more things, because we don't want to offend people or feel as though we're letting anyone else down.
Burnout thrives when we put our need to feel helpful above our own capacity. Get real about what you can commit to – and practice saying "no" politely until it's second nature.
4. Prioritise
The fact is, we can't do everything, and telling ourselves we could if we only pushed ourselves harder is what results in overwhelm. Our culture tends to reward "busy-ness", and it's easy to find ourselves taking on more and more without stopping to consider the bigger picture.
Prioritising means we need to get really clear on our values and the bigger impact we want to make. Beyond being "busy", how are the activities that fill our day actually making a difference to our families, our communities, and the world?
Learning to let go anything that doesn't contribute to that is a challenge for all of us, but to avoid burnout, we have to learn to change our expectations. Make sure you do only what really matters.
Banishing Superwoman
These steps might be straightforward, but they're definitely not easy. Putting our own needs first, saying no, and getting clear on how we really want to spend our time and energy is a challenge for all women. After all, most of us have been raised in cultures which expect us to be the cheerful, capable high-achievers in everything we do.
But those statistics about overwhelm and burnout speak for themselves. "Superwoman" is a role that comes at the expense of our health, our wellbeing and ultimately our impact on the world.
Don't let her take over your life.
If you've experienced your own brush with burnout in whatever form, do share what you've learned in the comments below. Your experience might be just what another woman needs to read today.
Our intention is simple. To support professional women to handle the day-to-day so they can unleash the bigger impact they feel called to make in the world.
We believe real leadership is less about skill, and more about having a well of physical, emotional, intellectual and spiritual strength to draw on. Every week we support thousands of grassroots leaders globally with our free articles, videos and online trainings with powerful tools and methodologies created BY women FOR women.
Become One of many™ women creating strong, meaningful connections in our community.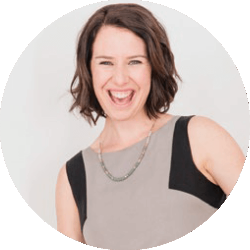 Latest posts by Joanna Martin
(see all)
Comments
comments. If you can't see the comments, please make sure you are not using the Safari browser, and are logged into your Facebook account and have provided consent to the "App and Website Cookies" control in your account.