If you wear lots of different hats in the course of your life, you know how valuable it is to know how to say no politely.
It's one thing to say no to things you don't want to do. But finite time and energy also means turning down requests for things we'd love to do from people we'd love to help.
So, how to say no politely without sacrificing our relationships or letting people down?
In this episode of Jo & Co, I'm breaking down the really simple template I use when I need to turn down an opportunity that doesn't fit in with my priorities.
I deliberately designed this to be really simple because these kinds of challenges come around so often, and when you want to be helpful it's incredibly tempting to say yes. I wanted a quick little framework I could whip out every time, and I hope you find it helpful when it comes to honouring your time without letting other people down.
3 steps to a healthy "no"
In the video I share:
What you need to be clear about BEFORE you get the ask
The crucial distinction that allows you to say no without offending, letting people down, or hurting their feelings
My 3-step process that leaves the other person feeling you've helped them without compromising your priorities
The most effective people in life are the ones who are able to gracefully say no to everything that takes them away from their values.
Saying "I'm just too busy" won't cut it – it implies that we're frantic, stressed and short on time. It also suggests we're so bad at prioritising we can't actually make space for something we'd be interested in – what a mixed message! It can really leave the other person confused about where they stand.
Using this framework allows us to say no at the same time as building relationships and supporting those around us. That's crucial if we're to have our biggest impact, and it's something we can absolutely help each other learn and practice. So, when you've watched the video, I'd love to know what you're going to say no to! Let's encourage and support each other in the comments below.
Our intention is simple. To support professional women to handle the day-to-day so they can unleash the bigger impact they feel called to make in the world.
We believe real leadership is less about skill, and more about having a well of physical, emotional, intellectual and spiritual strength to draw on. Every week we support thousands of grassroots leaders globally with our free articles, videos and online trainings with powerful tools and methodologies created BY women FOR women.
Become One of many™ women creating strong, meaningful connections in our community.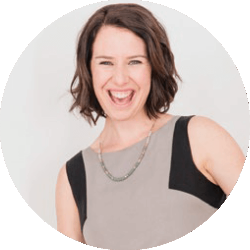 Latest posts by Joanna Martin
(see all)
Comments
comments. If you can't see the comments, please make sure you are not using the Safari browser, and are logged into your Facebook account and have provided consent to the "App and Website Cookies" control in your account.