About Us
Unleashing the bold, grassroots leadership of women.
WE ARE ON A MISSION
To unleash the bold, grassroots leadership
of 1 million women internationally.
Women who will make




a mark on the world.


Women like you.
After all.... the world needs you.
The time is now. The calling is loud and urgent.
We are hearing it in every sphere- politics, business, international development, the spiritual community:
"We need more women here!"
But that's not enough.
Powerful women need support. Women currently have more opportunity for leadership and impact than we have ever had. Yet on the other hand research of over 1.3 million people shows we women are less happy than we were 40 years ago.
How do we balance the call to
leadership with the calls in a
million other different directions?
You may well be pioneering cancer research, launching a vital social enterprise, taking your not-for-profit into 2 new countries, spear heading the most important project in your company's recent history…
But let's face it:
Someone still needs to pay the car insurance, take care of the sick kids, keep up with the social engagements and buy the birthday presents!
How does the successful woman making an impact
also enjoy her own happy, handled life?
Here at
One of many™
we believe we have cracked the code by crafting a unique approach created by women, for women combining these three areas:
A vibrant, supportive and evergrowing community of women is just One of many™ pieces that make this work.
After all behind every successful woman is a tribe of other successful women who have her back.
Another crucial piece is education.
The right education.
With over 13 years coaching and supporting women, our founder Dr Joanna Martin has spear headed the creation of an awe-inspiring suite of holistic, yet practical tools and trainings to foster women leaders.
Between them, our program collaborators, Susie Heath, Annie Stoker and Jo have over 71 years in fields as diverse as medicine, science, mindfulness, psychology, and a deep understanding of femininity.
The result? Perhaps the most well-designed, impactful and transformational women's programs on the planet.
Best in class coaching and support.
Education without implementation isn't enough.
We need support, understanding and accountability. It's for this reason that all our development programs include powerful coaching arms so that women can personalise the experience to their situation.
Our coaching has a difference.
We teach our members how to create their own self-sustaining coaching circles, so they can be held to account (and held!) in the long term.
WE LIVE OUR VALUES
One of Many ways we fulfill on our mission is

walking our talk.
We are authentic.
We promise to be what we say we are, and do what we say we can.
We are open minded.
We are on a journey like everyone else and we don't believe in rigid systems.
We are joyful.
We feel it, we believe in it, we live for it. And we know that when we share it, it multiplies.
We are many.
Who know it's time for women to lead the change they want to see in the world.
Step out of overwhelm and into leadership
Together we will change the world.
About the Founder
Dr Joanna Martin.
One of many is the brainchild (or heartchild) of our founder,
Dr Joanna Martin.
She is a renowned visionary, coach and catalyst; whose
message and work have directly impacted over 70,000
people on 4 different continents.
She is currently leading over 26,000 professionals at
various stages of growth to increase their impact and
influence through her three organisations: One of many,
Shift Speaker Training and EMPRESS: the global collective
for entrepreneurial women.
Jo was always dedicated to excellence, graduating from
medicine, then a career in performing arts before finding
her calling in coaching. She very quickly become an
internationally acclaimed and award-winning speaker.
Being met with such early success, she nearly burned out.
She had to find a different way of doing things.
Some way more sustainable.
Interestingly sustainable meant even more successful. Which was cool. But perhaps not surprising.
The following year, she went on to take her new business from zero to 7-figures and two countries in 12 months.
Dedicated to mobilising the difference of others, she has certified over 1600 coaches, master coaches and trainers in behavioural change tools.
She is a committed financial investor in the work of The Hunger Project and has also supported them by training over 70 fundraisers and facilitators globally.
She's also a diplomatic wife, a sometimes-too-tired mother, a protective sister, and a caring friend. She has very cool head, but a very big heart.
"I'm many things.
And I'm just one of many women. Like you.


And together we can change the world."
DR JOANNA MARTIN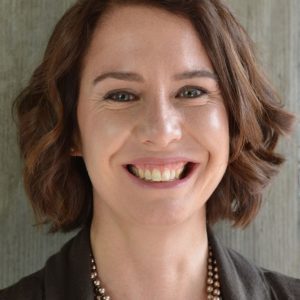 Dr Joanna Martin
Visionary. Coach.
Catalyst. Entrepreneur.
Activist. Protective Sister.
Toddler Wrangler. Seeker.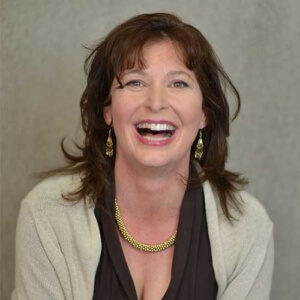 Annie Stoker
Master Trainer and Head of Coaching
One of Many™
Psychotherapist. Author.
Property Investor.
Dog-Lover.
Chilled-Out Friend.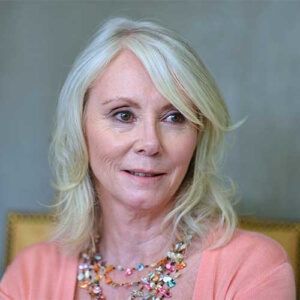 Susie Heath
Master Trainer and Coach
One of Many™
Fashion Designer.
Horticulturist. Author.
Grandmother. Dancer.
Lover of Men.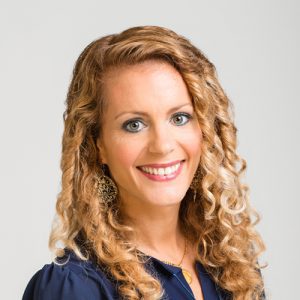 Stephanie Aitken
In-house Trainer and Coach
One of Many™
Lawyer. Trainer. Coach.
Yogi. Globe-trotter.
Celebrator of life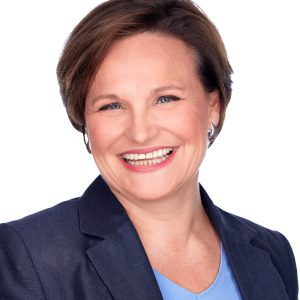 Nathalie Baron
In-house Trainer and Coach
One of Many™
Career architect. Personal branding strategist.
Certified coach. Citizen of the world.
Passionate mum. Life lover.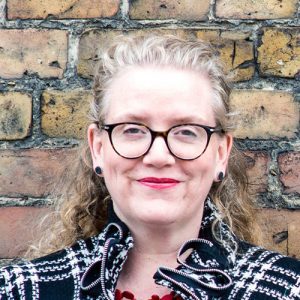 Sara Price
In-house Trainer and Coach
One of Many™
Entrepreneur. Trainer.
PR maven. Dancer. Dreamer.
Doting Aunty.
One of many ideas that might just change your world.
Personal and professional development for women leaders.