The concepts of "self love" and "self care" get talked about a lot in personal development circles. You might catch yourself thinking that you really should be doing more to take care of yourself, or show yourself love. (Feeling like a failure about your lack of kindness to yourself kind of defeats the point, don't you think?). At One of many we have a very clear take on self love, and how it fits into our lives, so today I thought I'd break down 3 important distinctions to make when we talk about self love – and what self love is not.
Self love is not selfish
It's a common assumption that loving yourself is a selfish or narcissistic tendency, when the opposite is true. Being able to accept yourself for who you are – imperfections included – is a really important step in becoming someone who's able to be generous and forgiving of others.
The fact is, constantly feeling inadequate, or experiencing feelings of shame, doesn't just affect you. Getting caught up in insecurity takes your energy and focus away from the things you're here to do – whether it's making a difference with your career, your family or your community.
Learning how to love yourself might in fact be one of the most generous things you can do.
Self love is not something you have to do alone
A bubble bath, a good book… our stereotypical images of self love often involve us being alone, and for good reason. Time to ourselves is a precious commodity in this hyper-connected world.
But learning to love yourself can be something that's far easier to do in a group of likeminded others – people who can really appreciate your special qualities, and reflect them back to you.
On our retreats, and in the training we lead for coaches, many women experience for the first time what it's like to be seen and truly appreciated. Even within the lively community of our Facebook Group it's remarkable how much lifting up there is of one another; how much appreciation for all the hundreds of tiny unseen acts of courage we show in our daily lives.
If you've been trying to find a way to love yourself in isolation, maybe it's time to connect with a safe community of women who can help show you what you're missing – the things others notice that you might never have stopped to appreciate.
Self love is not a luxury
When you need comfort, reassurance, or just some time to rest up after a setback or a blow to your confidence, it's really important to be aware of how you can best take care of yourself. That doesn't have to mean having a full-on spa experience when things are going well and you're feeling sky high. (Though that sounds lovely – sign me up!)
It's also about noticing when you could do with a bit more rest, and choosing to have an early night. It might mean standing up for yourself when it comes to your demanding boss or needy friend, setting clear boundaries, and claiming some space for yourself.
Self love can be choosing to get up and have a glass of water when you need a break; making sure your kitchen's stocked with nourishing food when you know you've got a busy few weeks coming up, or spending time with a friend who lights you up.
The Women's PowerTypes™ perspective
At One of many, we use the Women's PowerTypes™ as a tool to help us understand where we need to grow, and as tools to help guide our expansion. We each have a unique "profile" reflecting the PowerTypes we most easily embody, as well as those we find more challenging to step into.
These 5 powerful PowerTypes help us to show up fully as ourselves, whatever the situation, as well as showing us where we might want to focus our attention to see the biggest results when it comes to making change.
Each of the PowerTypes™: Warrioress, Sorceress, Mother, Lover and Queen – contains aspects of self love. Whether it's honouring our playful nature, trusting in the mystery of the universe, or knowing we have the capacity to make great decisions, loving yourself starts by knowing that you are able to step into your power whatever the circumstances.
The two PowerTypes™ most relevant to self love are Lover and Mother.
When we're in Mother, we are infinitely empathetic and compassionate. At our best, these qualities allow us to nurture ourselves as we do everyone else in our orbit. But when this aspect of our personalities is over-expressed, we can tip into the martyr, neglecting our own wellbeing to support others.
This is where the PowerTypes of the Lover comes in. Sensual and pleasure-seeking, she reminds us to honour our physical needs and delight in the world of the senses.
To find out more about the PowerTypes™, download our free guide to the Women's PowerTypes™ – it's part of Life's Little Toolkit, our secret weapon of 5 free resources to help you through whatever life throws at you.
Click here to download it now.
And share your take on self love in the comments – how do you take good care of yourself in your day to day, and what tips would you give any woman who's finding it a challenge?
Our intention is simple. To support professional women to handle the day-to-day so they can unleash the bigger impact they feel called to make in the world.
We believe real leadership is less about skill, and more about having a well of physical, emotional, intellectual and spiritual strength to draw on. Every week we support thousands of grassroots leaders globally with our free articles, videos and online trainings with powerful tools and methodologies created BY women FOR women.
Become One of many women creating strong, meaningful connections in our community.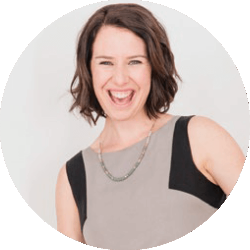 Latest posts by Joanna Martin
(see all)
Comments
comments. If you can't see the comments, please make sure you are not using the Safari browser, and are logged into your Facebook account and have provided consent to the "App and Website Cookies" control in your account.