Too much to do, too little time? Welcome to the somewhat knackered club! Research this year from the Mental Health Foundation Thinktank in the UK showed that 81% of women felt overwhelmed or unable to cope in the past year (and we're not being swamped with spa days or lie-ins). Having too much to do and too little time is a challenge we face time and again within our community and even our own team.
So today I want to share not only a few ways that we've found of coping with the times that you're overwhelmed, but the missing piece when it comes to really getting to the bottom of what's going on. So you can get off the "hamster wheel" for good.
Why do you have too much to do?
Let's start by thinking about the first part of the problem: all those things that you have on your to-do list.
No doubt you've got some combination of the following swallowing up your time faster than you can glug that coffee going cold on your desk right now.
Things which might come under the heading of life admin (renewing the car insurance, booking those flights, taking the dog to the vet…)
Work responsibilities: the full spectrum of tasks from emails and fiddly tasks to people managing, troubleshooting, big picture strategising and planning.
Friends and family: helping your parents, your kids, your siblings and your friends with the challenges they're facing
Your relationship (if you're in one!): spending time with your partner, nurturing a fulfilling physical relationship, and making space for connection
And (although this one might feel like wishful thinking…) your own spiritual and emotional well-being. Going to concerts or exhibitions, being creative, travelling, exploring, getting still, connecting to your spiritual side
Now, I'm sure there's absolutely no need to convince you just how much there is on your plate. You know all of this already.
But if you're experiencing the feeling that there's too much to do and not enough time the first half of that equation is one that is worth paying attention to.
How can you give yourself less to do?
In a nutshell there are 3 ways you can get through your list: Ditch it, delegate it, or do it yourself in the most effective way.
Saying "no" and strengthening your boundaries around what's yours is a skill that takes practice, but it's the only way to start reducing the load that's piled on. Ever heard the saying "if you want something done, ask a busy person"? Once you're known as someone who always dives in and makes things happen, it's more and more common to be asked to do more.
Say no, say it's not a priority, say you'd love to help but it's simply not possible right now.
However you do it, getting used to gently but firmly upholding your boundaries is such an important part of staying on top of the endless tide of requests.
Sure there's nothing on your plate you can let go of? Then let's look at the next part of the challenge: not having enough time.
Why don't you have enough time to do it?
We all have the same number of hours a day. Those rockstar women who change the world, raise 10 kids, make millions of pounds a year and travel to amazing places (which they then plaster all over Facebook…) have exactly the same amount of time as you do.
Unlike our to-do lists, time is equal. And it's also finite. We can't create more of it and we definitely can't get it back once it's gone.
What we can do is learn to use it in a way that gives us more space and allows the possibility of flowing with the hours we have at our disposal instead of against them.
I want to take a second to address the issue of equality here, because although we have the same number of hours in a day, depending on the hand that life has dealt us we all have very different things to do with them.
You might be able to afford to invest in more or less help with the things that are on your plate, for example.
Some of us have responsibilities, such as being a carer, or a parent, which others don't. We all have different abilities, different opportunities and different commitments. And I don't want to diminish that or suggest that each of us has exactly the same amount of control over the time that we have in our days.
What I do want to do is to draw your attention to the power you do have because – because no matter the circumstances, at some level you always have a choice in how you spend those hours and minutes.
And just as you have a say over things on your list you have a say in how you spend the time you have available to you. But here's the thing – not every hour of the day is the same when it comes to getting things done. Approach the same task at 8 in the morning, or 4 in the afternoon, and you'll see very different results.
Which leads me to the part that most of us were never taught to take into account when planning our days.
The missing piece of the puzzle: Energy
When you have too much to do and too little time it's easy to get caught up in that simple dichotomy: hours in the day versus items on your to-do list.
And there are absolutely times when those two things are what you need to focus on.
When you're overwhelmed, when you're in the thick of things, when you're fighting what feel like urgent fires – by all means use the tools you have available to get the most important things done in the time you have available to you.
What makes our approach is slightly different to others you might have seen is that in our training and philosophy we bring in a third focus – and that's your energy.
When you start paying attention to the different amounts and kinds of energy you have and on how that can fluctuate, it's like unlocking a whole new area of awareness.
That's when you can start to experience having more time than you thought. Or creating times when you can achieve more than ever seemed possible. When even though you've made huge strides towards your goals, you can end your day not only at a reasonable hour but with a reasonable amount of energy left to do the things that you want to do.
Maybe even the things that no one else will know if you do – like taking really good care of yourself before you go to bed; processing some of your emotions in your journal; or just taking a few moments to be grateful for everything has come your way over the course of that day.
Need a hand?
We have lots of resources to share around this because we know how big an issue overwhelm is for capable intelligent women navigating today's world.
If the very idea of having more free hours in your week feels like an impossibility, and overwhelm is starting to take over, maybe it's time to take a deeper look at what's going on.
Our free training: From Frantic to Fruitful is the best way to get started when it comes to implementing this missing piece of the time management puzzle and creating more time in your week – even if your diary's full.
Click here to signup for the session.
In it you'll start to understand the underlying causes of that frantic feeling and explore a very different way of approaching what you're able to get done in the day.
How about you?
If you have too much to do and too little time I'm curious. Does it feel like you have way too many responsibilities you're finding it hard to say no to? Or is it that the hours you do have seem to slip by without you getting done what you wanted to? And I'd love to know if energy plays a part in your awareness right now. Take a minute to check in the comments below.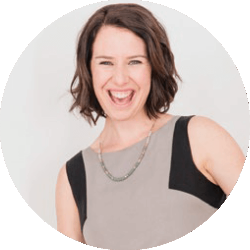 Latest posts by Joanna Martin
(see all)
Comments
comments. If you can't see the comments, please make sure you are not using the Safari browser, and are logged into your Facebook account and have provided consent to the "App and Website Cookies" control in your account.