Last Thursday evening, when we were putting the kids to bed, I snuggled in beside James to read him his bedtime story. Greg came into the room, without a smile and said, "cuddle down you two, I've got some news." 
Puzzled, I thought to myself, what on earth?  
He shared with us the Queen had passed earlier that day. 
And he turned to James, "I wanted you to know because they'll be talking about it at school tomorrow, and it's quite a big thing for us."
Without hesitation, I wept.
I'd never met the queen, but like so many, she'd been a constant throughout my entire life. A figure of stability, and a figure of constancy.
I know it's not just citizens of the UK or commonwealth countries, but generations across the entire world who, right now, are feeling the tide of sadness on hearing the news. Across every corner of the world, Queen Elizabeth II was admired and loved by many for her extraordinary 70-year reign. In the days following, like so many of us, I was met with surprising waves of grief. Perhaps more than I could have expected for something of this nature. 
It's caused me to reflect on many things this week, not least of which is the nature of grief. When we go through a period of grief or bereavement, it can shake the foundations of our identity. But it can also remind us of how strong our earthly threads are, and how immensely important we can be to our loved ones.
But before I jump in on that...
I want to share a few words about this extraordinary woman. 
It is times of transition like these that emotions are high for many reasons. We are grieving as a nation, and an entire world, but one cannot mark the passing of a monarch without being present to our politics. 
On the one hand, I've always been troubled by the institution of monarchy in general. And, specifically, the impact that the British monarchy has had on so many first nations peoples around the world. 
There is tremendous grief here. 
And at this time, my heart is very much with those people, and the impact this time of transition is having. 
And still, it is impossible not to admire the extraordinary woman that Queen Elizabeth II was. 
Over her 70-year reign, she really was the embodiment of the archetypal Queen of which we speak so much of here at One of Many. Becoming Queen from a young age, a role she never asked for, she served her realm with grace, dignity and as much compassion as perhaps she was able over the course of an extraordinary lifetime. Always upholding her values and her determination.  
And now, we can find comfort in reflection.
Many women in our community this week, myself included, are seeing a space open up... Not just a space for the specific grief of the passing of someone who's been present in our lives, though we didn't necessarily know her. But perhaps, it is that this moment provides a safe space for the emptying of other griefs. 
And for me, it's been a week of contemplation, tied up in cherished memories of both of my grandmothers. 
Two fierce matriarchs in their own rights. 
One, who was a staunch monarchist herself, and loved everything about the queen. In fact, it is impossible for me to think of Queen Elizabeth II and not think of my maternal grandmother, Maisie.
Whilst reading to James that Thursday evening, the memory of the Queen triggered delightful and fun conversations about the playful battlefield between my maternal and paternal grandmothers. And especially, how much amusement it often brought the wider family. 
And on a deeper level, there's this growing appreciation of who I am, having lived my life balanced between the ages of the two incredible matriarchs. 
And I was able to let go a little more of the feelings of missing them. My grief in their passing. 
These women…You know they died within 24 hours of one another.  Maisie had her 95th birthday, and on that day Mary passed.  And, the very next day, perhaps knowing she'd outlived her playful competition, Maisie passed peacefully too.
I think this is why the Queen's death is reminding me so much of this.  She seems to have chosen her moment so profoundly too. Witnessing her transition moment so clearly after the passing of Philip, the jubilee, then swearing in Liz Truss… I'm reminded that miracles are ever present at the end of life.
And I am reminded that I miss my grandmother. 
And sometimes, it's good to just let it all out.
Wherever you are in the world, there is always a set of ears you can depend on. And this week I've found some of those ears. Whether speaking to friends or team members, it's apparent we're all noticing this surge of grief. Those griefs for lost parents, brothers and sisters, family members, and friends. 
But I think it doesn't just end there.
We face moments of change, moments of uncertainty.
And, in the moments of major collective transition, we also unexpectedly catch ourselves mourning the loss of the expectations of life. I think I can speak for us all here, but these last two years have been incredibly challenging for everyone. Many have faced the shattering loss of livelihoods, homes, and careers. 
And on a global level, we've grieved: lost reunions with family members, the laughter-filled holidays we didn't get to take, the yes's and no's we were meant to say, the risks we never took that we'll never know, and the hopes and expectations that don't fit into a post-pandemic world. We've faced a time of uncertainty, where we have all experienced grief, in a form perhaps not as noticeable as tears. 
So, for myself, I'm noticing this week a time of grief in three major areas, and for you, it may be many more. 
You may not be looking for advice, but if you were, my advice this week would be to be compassionate. 
Have compassion for yourself.
If your grief surprises you, know that it is not just about the Queen, in fact, it's probably not even about the Queen. It's about something much greater. And collectively, around the world, many people are present to what matters. 
The Queen herself famously said "Grief is the price we pay for love"
And many of us are present with what we love right now. Family, friends, but also, I think ideals. A sense of justice, a sense of what is right.
So however, you grieve this week my heart is with you, and I wish you love and compassion. 
Our intention is simple. To support professional women to handle the day-to-day so they can unleash the bigger impact they feel called to make in the world.
We believe real leadership is less about skill, and more about having a well of physical, emotional, intellectual and spiritual strength to draw on. Every week we support thousands of grassroots leaders globally with our free articles, videos and online training with powerful tools and methodologies created BY women FOR women.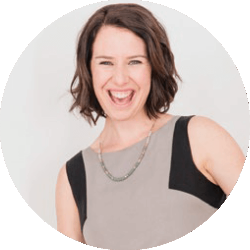 Latest posts by Joanna Martin
(see all)
Comments
comments. If you can't see the comments, please make sure you are not using the Safari browser, and are logged into your Facebook account and have provided consent to the "App and Website Cookies" control in your account.