What makes a meaningful career? We all have good days and bad days – times when it feels like your tasks are flying off the to-do list, and others when it's more like wading through treacle. But apart from the usual ups and downs, do you feel like your days are spent doing work that's ultimately fulfilling?
It might sound obvious, but it's worth emphasising: there's no "one size fits all" when it comes to building a meaningful career.
I started my career training as a doctor – for lots of people, one of the most meaningful careers they can find. After all, it's helping people at a really fundamental level: with their health. For me, however, it became apparent relatively quickly that while I knew I wanted to help people, it wasn't as part of the medical profession.
Working in a career that isn't as meaningful as it could be is often the catalyst for us embarking on a journey to discover what really is our life's purpose.
You might have had a similar experience of shifting careers or roles. Perhaps you've had a break from employment, started your own business, or been a full-time mum for a few years.
Whatever your experience, here are 3 questions to ask yourself when considering whether your career is as meaningful as it could be – and what you might need to change.
1. What are your values?
What makes a meaningful career for you is not the same as it is for me. That's because each of us has a unique set of values – the things which bring you joy, fulfillment and happiness.
For you to find meaning in your career, it needs to connect to your values in some way. (That's not to say that you necessarily need to be working in an area that's directly related to a value.)
For example, creativity might be a really high value for you, but you don't need to be working in a traditionally "creative" career to express that through your work.
Perhaps you're an engineer who excels at finding creative solutions to problems, or a teacher who brings creativity to lesson delivery. Maybe your career allows you the time and resources to bring creativity into your life in other ways – art supplies, the band you love to play in, or the garden you're cultivating.
You might bring your values into the way you manage your team, lead your family, or run your business.
Knowing your values and exploring how they relate to your work can help you see if there are any values that aren't currently being met at all – and think about how you could pivot to include them.
Prompts for reflection:
Take some time to think about what your top 5 values are. How are they reflected in your life right now? Does your career involve all, some, or none right now? Which ones would you like to have more of? How could you bring them into your career?
2. What's your life's purpose?
Granted, this isn't a simple question, or one you'll necessarily have an answer to at all right now. Your life's purpose is a concept that will most likely evolve throughout your life.
I've heard of some people who discover their life's purpose as a dream or a vision that descends from on high. Lucky them! For me, the process has been one of a gradual evolution and exploration.
I compare it to peeling back the layers of an onion – around each version of your purpose are ever more fuzzy versions of it, each one needing to be lived through and "burned up" to get to the next level.
So, start thinking about your life's purpose in broad terms. Looking back at the experiences you've lived through and the work you've done so far, is there a common thread that connects them? It might be something really subtle – your values can really help here when it comes to seeing what it is. That can be a clue as to your most meaningful career.
Perhaps you've brought a playful energy to serious tasks – been the person who is able to inject a sense of lightness and fun to important responsibilities. Or maybe you've had a knack for bonding teams together, connecting people and allowing them to create fruitful collaborations.
When I first started my personal development journey the purpose I came up with was "To transform". I've honed and refined that over the years, but the essence remains.
Prompts for reflection:
Take 5 minutes and play with a one-word life purpose. If you had to break down what you're here to do into one word, what would you choose? How does it feel? How might that guide you as you think about where your career is heading?
3. How can you connect to yourself?
Getting closer to your life's purpose isn't something that happens overnight. It will change and evolve with time. But if you're starting to think about what makes your career meaningful, the best place to start is to spend some time cultivating your connection to yourself.
In case you needed the reminder, connecting to yourself isn't selfish. It allows you to show up more fully in your relationships, at work and as a parent. It also gives you a space to tap into your values, the change you want to be a part of, and the difference only you can make.
Try making space each morning to journal your thoughts and feelings. These "morning pages" are suggested by Julia Cameron in the Artist's Way as a way to reconnect with your creativity – but you don't need to be an artist of any kind to benefit from the space to explore what's coming up in a private, safe space that no one else will see.
Creating a meaningful career isn't something someone else can give you a blueprint for. It starts with you connecting to yourself and understanding what matters most to you – and taking action from that place.
Prompts for reflection
Using what you've discovered about your values and your life's purpose, use morning pages as a tool to explore the level of meaning in your career. Try exploring the idea of a meaningful career in your morning pages every day for a week, and see what you learn.
Find a meaningful career as a coach
If you love asking deep questions of yourself and others – and believe that finding our purpose should be something everyone is able to do – you might want to consider adding coaching skills to your toolkit.
Coaching is one of the most meaningful careers out there, because it revolves around connecting deeply with others and supporting them to have the impact they're truly capable of. When you have the tools you need to make a powerful difference, the work you do can have an incredible effect on the world.
If you're curious about how coaching can become a fulfilling and profitable career, click here to register for our free workshop on How to Start a Coaching Business. You don't have to have completed coach training – this is for anyone who's curious about how to start a business as a coach, and what you do (and don't!) need to make a success of it.
Our intention is simple. To support professional women to handle the day-to-day so they can unleash the bigger impact they feel called to make in the world.
We believe real leadership is less about skill, and more about having a well of physical, emotional, intellectual and spiritual strength to draw on. Every week we support thousands of grassroots leaders globally with our free articles, videos and online trainings with powerful tools and methodologies created BY women FOR women.
Become One of many™ women creating strong, meaningful connections in our community.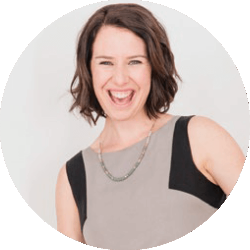 Latest posts by Joanna Martin
(see all)
Comments
comments. If you can't see the comments, please make sure you are not using the Safari browser, and are logged into your Facebook account and have provided consent to the "App and Website Cookies" control in your account.