It can feel hard to know how to make a difference in the world – and frankly, most of the women I know don't have a whole lot of spare time to think about it. Sure, we've got our ideals. We see the complex, vast and very real challenges our planet is facing right now. But there's also the email inbox, the kids, the deadlines, and the occasional precious hour of self-care…
Changing the world can feel like one of many responsibilities we're juggling.
And if it feels like it's going to be an uphill struggle to get others to care about an issue, it's even harder to feel motivated about taking action.
Yet apathy's not an option. The world's in desperate need of change, and for those of us in the privileged position to do something about it, our time is now.
In this episode of Jo & Co, I'm sharing a simple mindset shift that can help you begin to have a serious impact on the issues you're passionate about.
The mindset shift that empowers change
In the video I share:
What you need to be comfortable with if you want to make a difference
How my leadership journey started – and how you can avoid the mistake I made
A fresh way of thinking about influence that leads to a truly powerful leadership stance
Take 5 minutes and watch the video now:
Whether you're an established or emerging leader; whether you want to make a difference in your business, community, or family, this will help you do it with ease and grace.
I'd love to know if this helps reframe the difference you want to make in the world, and what cause you're going to use this approach to change.
Want a helping hand?
If you're ready to step into action when it comes to your purpose in life, working with a coach can be one of the most powerful choices you will ever make. Our Certified Coaches are trained and experienced in working with women who are passionate about creating change. Click here to look through the directory and find the right catalyst for your calling.
Our intention is simple. To support professional women to handle the day-to-day so they can unleash the bigger impact they feel called to make in the world.
We believe real leadership is less about skill, and more about having a well of physical, emotional, intellectual and spiritual strength to draw on. Every week we support thousands of grassroots leaders globally with our free articles, videos and online trainings with powerful tools and methodologies created BY women FOR women.
Become One of many™ women creating strong, meaningful connections in our community.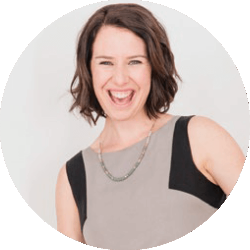 Latest posts by Joanna Martin
(see all)
Comments
comments. If you can't see the comments, please make sure you are not using the Safari browser, and are logged into your Facebook account and have provided consent to the "App and Website Cookies" control in your account.