Imagine:
Spending your days with inspiring clients, watching them go on to make a massive difference in their communities.
Supporting women to step into their power with powerful choices that work for them and their families.
Choosing your hours, playing to your strengths and getting paid for what you love to do.
Sounds like a dream come true, doesn't it – but surely being a coach can't be all roses?
What do you need to be aware of before taking the leap? If you've ever wondered about making the shift to become a coach, but felt like you wouldn't know where to start, then here are five things to bear in mind.
How to start a coaching business in 5 steps
1. Find your "big why"
Any big transition in life, but especially one like training as a coach, needs purpose. After all, to become a coach you'll need to invest time, energy and money, and knowing your reason for doing that is what will keep your motivation and momentum going.
In Simon Sinek's groundbreaking book, Start With Why, he explored how the greatest leaders used their "Big Why" to inspire others. So what's your "Big Why" for becoming a coach?
For many women in our community, coaching will allow them to make a real difference to causes they're truly passionate about. Take Anna.
"6 out of every 100 UK people experience domestic abuse. 6.7% of all women. 1 in 4 LGBT women (from their partners). Around 80% of trans people. Half of all gay and bi men (from partners or family members). One of those women is me.
When I imagine the world in 7 generations time, I want to see these figures be drastically different, or even gone.
My next commitment to this future is to complete my One of Many coaching certification to work alongside Newcastle Women's Aid to offer coaching to the women who access their service, to help them reclaim their soft power and move forward into fruitful, vital, happier lives. To help them lead more change in the world when they can." – Anna Knight
Playing an active part in building the future we want to create is a huge driver for many coaches. Through supporting and championing their clients, they're able to create a "ripple effect" that has an impact far beyond their individual contribution.
Your "Big Why" might be about empowering corporate leaders to make courageous decisions, or helping mums reconnect to themselves after having children. It could be something totally different! Get clear on what it is, and you'll find that every other action you take flows from that well of inspiration.
2. Get qualified
Coaching is much more than a conversation or supportive words. The greatest, and most successful, coaches have a whole wealth of tools at their disposal as well as the confidence to lead their clients through complex and sometimes challenging transformations.
Our One of many women's coaching certification is a rigorous program designed to give you all the skills you need to become a confident and effective coach. Our graduates are trained in using unique, cutting edge and proven tools to unleash the leadership potential of the women they work with – and through our comprehensive training, have the full support to practice and implement them.
There are lots of coaching certifications out there, and they're all different – so do your homework before making an investment. Some things to consider might be:
What's the focus of the program, and does it fit with my values?
How do the organizers respond to questions? Can I have a conversation with someone to check if this is the right fit for me?
What's the feedback like from previous graduates?
If you could do with a hand comparing the different options, feel free to get in touch and someone in the office will be happy to talk them through.
3. Figure out what you're selling
So you've done your training, got your qualification, and you're ready to get started. Fab! Now what?
Well, some of our graduates decide they want to use the tools they've learned within an organization, to help them manage their teams and lead more effectively. But if you decide to set up your own business, there's a really key thing to bear in mind. A lot of coaches make the mistake of trying to get clients by selling them "coaching".
When the truth is, the impact you'll have on your clients isn't that you'll have "coached" them. It'll be in:
The pay rise they're finally able to ask for (and get!)
The connection and trust that's returned to their relationship
The clutch of anxiety they used to feel every day when they wake up has melted away
See the difference? Build a business around the changes you help your clients make, rather than the way you help them get to that change, and you'll find clients much easier to come by.
4. Make sure you have support
As your work grows and evolves, nothing beats having a group of equally committed and excited peers to keep you on track, help you navigate challenges, and support you as your business expands. (Our coaching grads stay in touch via our private Facebook group – a place to celebrate each other, share challenges and ask questions.)
You might also want to investigate a coaching mentor going forward – someone to help suggest areas of growth and development, and help support you through any tricky times. Ask any training provider how they support their coaches and what network you'll have access to in future.
5. Plan your transition
You're inspired – coaching is for you, and you're ready to sign up and get started. Time to wave goodbye to the day job, set up a website, and watch the clients roll in, right?
Well, we'd certainly love that to be your experience – but the reality is, making any change takes time. All sorts of factors will impact how quickly coaching can become your main focus, including your finances, time, and other commitments.
Take the time to plan the transition, get advice and support when you need it, and reach out to others doing the same thing.
If you're thinking about coaching and have a question, post it in the comments below! And if you're already a coach, let us know what lessons you'd share with someone just starting out. Your experience might make all the difference.
Time for a change?
If you'd like to find out more about our coaching training, click here to read the full details. The first step is to book in a no-obligation chat with one of our team so we can find out if this would be a great fit for you. Just click the button at the bottom of the page to schedule a call.
Our intention is simple. To support professional women to handle the day-to-day so they can unleash the bigger impact they feel called to make in the world.
We believe real leadership is less about skill, and more about having a well of physical, emotional, intellectual and spiritual strength to draw on. Every week we support thousands of grassroots leaders globally with our free articles, videos and online trainings with powerful tools and methodologies created BY women FOR women.
Become One of many™ women creating strong, meaningful connections in our community.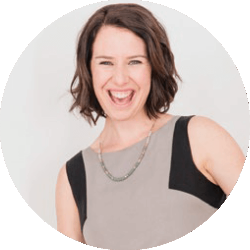 Latest posts by Joanna Martin
(see all)
Comments
comments. If you can't see the comments, please make sure you are not using the Safari browser, and are logged into your Facebook account and have provided consent to the "App and Website Cookies" control in your account.