Is there someone in your life who's trying (and failing) to make a big change? Maybe they know their relationship is over but can't quite seem to end it for good. Or they want to take the leap and try a different career, but somehow, it's never the right time to apply for anything else. 
It can feel really frustrating when you want to help someone change and feel as though they're putting up barriers which stop it from happening. Today, I want to share a bit about why change is so hard and give you some practical tips when it comes to supporting someone to take action.
Why is change so hard?
One of the main reasons we find ourselves "stuck" and unable to take action is because of shame. 
You might remember as a teenager that fear of being embarrassed by your friends -enough to strike fear into the heart of the most confident young woman! 
(Who still remembers the cringe-y thing their parents did, which felt like the biggest shame of all at the time. Bonus point if you find yourself doing the exact same thing now!)
Many of us have used the phrased "I nearly died of embarrassment" to describe a situation when we felt exposed. Just the strength of that phrase is a clue as to the deep, deep power shame has over us.
And whether or not we're conscious of it, our fear of being judged often plays a bigger role than we think when it comes to making change.
Change triggers our fear of shame
When we're looking at changing our lives, it's because we want to make our life more aligned with who we are.
So your friend who wants to change has a wonderful motivation at heart.
Sometimes we express that in terms of what we don't want. For example, "I'm sick of being broke all the time. I need a new job so I'm not constantly worried about money".
But we could also express that in positive terms of what we do want. 
"I want to feel relaxed and secure when it comes to my finances and know that there's enough for me to cover my day-to-day spending AND have a savings pot too."
That motivation of moving towards a different way of being is powerful. And it also contains a risk.
Because in naming what we want, we show a little bit more of ourselves to the world.
And the part of us that's terrified of shame worries what others will think of that extra piece of vulnerability. Often because we've heard others being criticised for that exact same thing. We may even have criticised others ourselves!
"Who does she think she is?"
"What a selfish thing to do."
"I guess that job just wasn't good enough for her any more."
"It'll never work."
And so, we stay - in the relationship we can't stand, the job that's not fulfilling us, the eating habits we wish we could move on from - all so as not to risk being exposed, embarrassed, or judged.
Moving past shame
Frankly, it doesn't matter what anybody thinks about whatever it is you want to change. If it is more authentic and more aligned with who you are. If this new habit that you want to bring into your life. (This new job... new relationship... whatever.)
If it's more aligned with who you are at a deep and individual level, then absolutely you should do more of it, but you have to move through vulnerability to get there.
If you're thinking about making a big change and wondering what keeps getting in your way, one of the things I highly recommend doing is watching Brené Brown's great TED talk on vulnerability.
One of the things she says, if we want to experience more of the positives, and the richness, the joy and the love... All of that great stuff happens on just the other side of vulnerability.
And to get through vulnerability we have to go through shame.
We often numb ourselves from experiencing shame with things like alcohol, drugs, too much sex, too much work, too much exercise. All things which will block us off from having to feel vulnerable, and move through to this more joyful place.
To help someone change, first help them feel safe
If you're close to someone who wants to change, you have a wonderful opportunity to help them move through this fear and feel safe sharing more of the person they really are.
So, rather than rushing straight to practical suggestions - let me rewrite your CV! - try instead focusing on really listening and supporting the change they are envisaging.
Encourage them to explore what it is they're moving towards (rather than what they don't want).
And if you'd like to get some more practical tools to help you support women to create change - come along to our free coaching skills workshop. You'll learn some practical techniques to help you support friends, colleagues or family members as well as insights to help you create new results in your life.
Our intention is simple. To support professional women to handle the day-to-day so they can unleash the bigger impact they feel called to make in the world.
We believe real leadership is less about skill, and more about having a well of physical, emotional, intellectual and spiritual strength to draw on. Every week we support thousands of grassroots leaders globally with our free articles, videos and online trainings with powerful tools and methodologies created BY women FOR women.
Become One of many™ women creating strong, meaningful connections in our community.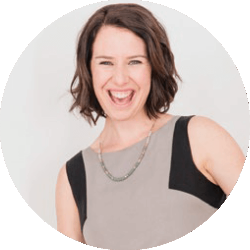 Latest posts by Joanna Martin
(see all)
Comments
comments. If you can't see the comments, please make sure you are not using the Safari browser, and are logged into your Facebook account and have provided consent to the "App and Website Cookies" control in your account.