I really think the world is going mad. It feels like our future, the destiny of our children is being altered dramatically every other week right now.
I'm writing this as I fly home to the UK from a holiday in Australia with my family.  And everywhere I turn the world feels uncertain.
What with the aftermath of the Brexit vote in the UK; an incredibly uncertain election result in Australia (with some very scary candidates getting in); a head to head in the USA between potentially the first female US president and possibly the most obnoxious man on the planet… the ground is definitely shifting.
Now I'm a scientific gal at heart (being a doctor and all that); but I've been reading and talking to a lot of spiritual types lately who tell me that the cause of this global insanity is too much "masculine" for too long.  Too much focus on competition, individualism, achievement, profit, and power without an appropriate context.
Whether you believe that or not, it just seems to make sense to me that what the world needs now is more women making important decisions! In fact, we need more femininity in all our leaders.  More focus on collaboration, connection, growth for the good of all.
But the problem is we women don't trust our own femininity.
We see it as weak.  A place where nothing gets done.  Frilly and silly and soppy.  I understand.  I did for most of my life.  That was until I realized they call it "Mother Nature" for a reason.  And she's the most powerful 'entity' I know.
Perhaps it's time for us to take a leaf out of her book and OWN our power as women.  The fertile, destructive, compassionate, nurturing, collaborative power we have at our core.
Because when we can own it- we can trust it.  And when we trust it, the world will trust it.  And then we can change this crazy world we live in.
I'm an action taker. I'm watching my son play on the seat next to me while I type this and I can't help but imagine him saying to me in 30 years – "Mum, when it looked like it was going to hell in a handbasket, what did you do?"  I truly hope I can say to him "I had a vision for this world we see now buddy- with love, and hope and balance and equality- and I asked some other amazing women to join me on the path, and we sowed the seeds for the global shift we're now enjoying."
I have a huge mission here with One of many.
I'm committed to unleashing the bold, grassroots leadership of 1 million women internationally because I believe that this new world paradigm of feminine leadership will arise when we reach a critical tipping point, and 1 million women all over the world should do it! I want to equip these women with the tools to get out of "Superwoman Mode" and fall in love with their Soft Power; to trust their feminine energy; and to succeed in ways they'd never imagined possible.
Perhaps, like me, you've been feeling something similar.  A real awareness that the future of our very existence lies in the hands of the empowerment (perhaps re-powerment) of women.
Perhaps, like me, you find yourself working closely with women in your work and as a manager, coach, consultant or trainer and you want to be a part of the solution in these uncertain times.
That's why I am running a free webinar next week called
 "Catalysing the Evolution of Women:
How to Unleash the Power of Your Team, Your Clients and Yourself."
on Wednesday 20th July at 8pm London time
(That's 3pm New York, 5am AEST on Thurs)
If you work with women, or want to work with women, join me to discover:
The #1 missing link in most  personal development methodologies which often leads to changes "not sticking" for women (after all most effectiveness, leadership and personal growth methodologies were created by men, for a male paradigm).
The Superwoman myth, and how bigger, better, faster, more is causing an epidemic of dissatisfaction from women globally.
The 3 common disempowering archetypes that prevent women from being effective, and how to avoid them.
The 5 Women's PowerTypes(TM) and how they can be used in your coaching, consulting and management to bring the best out in the women you work with (and yourself)
How you can become a One of ManyCertified Women's Coach and use our tools, techniques, templates and brand new profiling tools to help women more effectively and joyfully than ever before.
I'd love to work with you to empower a million women to step into their leadership so we can make this world a sustainable and loving place.
If you know your work is part of the solution, join me and see if we have synergy!
Click here to join me for "Catalysing the Evolution of Women"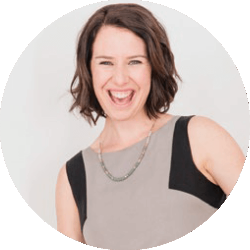 Latest posts by Joanna Martin
(see all)
Comments
comments. If you can't see the comments, please make sure you are not using the Safari browser, and are logged into your Facebook account and have provided consent to the "App and Website Cookies" control in your account.