Where are you a leader in your life? At work? Running a business? Or within your family, community, or voluntary organization?
Here at One of many our mission is to create a movement of women ready to become the leaders the world needs. After all, as a planet, the model of power that's been dominant so far just isn't going to cut it to get us where we want to be. But what does a new way of leading look like in practice?
Our Soft Power framework is the tool we've developed to radically shift our approach in an incredibly effective way. It's a new kind of leadership for the new world we want to create, and it's so exciting to see it in action.
Today I want to share one of our Lead the Change participants, Carol's inspiring story with you.
Stepping into Lover at NATO
One area which you might not associate with innovative feminine models of leadership is the military. But as part of NATO, Carol's role is all about inviting different ways of thinking to this very hierarchical environment.
Last year, she had an opportunity to put it into practice.
"I was co-facilitating a set of 5 workshops at the NATO Allied Command Transformation "Chiefs of Transformation" conference.
The Chiefs of Transformation are the second most senior level in our militaries, reporting directly to the top tier Generals and Admirals who provide strategic leadership and advice to Presidents and Prime Ministers.
At the conference there were 70 senior officers representing almost 50 nations and around 300 other attendees, including lower ranking military officers, industry representatives and a few post-graduate students from Washington universities."
Straight away, Carol saw a possibility.
"The opportunity I had was to get these very senior military commanders thinking about the value of becoming more collaborative, and ideally agreeing to develop collaborative opportunities as a result."
The conference happened to come the week after our BeLove retreat, when our Lead the Change cohort had explored the Women's PowerType™ of Lover in some depth. So Carol was ready to discover what a new kind of leadership could achieve.
5 PowerTypes – what's my leadership style?
Lover is one of the 5 PowerTypes™– along with Sorceress, Warrioress, Queen and Mother – we use to model new ways of women's leadership.
All of us are naturally drawn more to some of these PowerTypes than others. For example, you might naturally step into "Warrioress" energy when you're in charge. As a leader, you roll up your sleeves and work alongside your team, never asking anyone to do anything you wouldn't do yourself. Full of energy and ever-resilient, your commitment to fighting for justice and what's right is formidable.
Or perhaps you connect more to Lover as a leader. Your team are drawn to you because of how you make them feel: special, lavished with attention, and magnetic through your innate persona.
In Carol's words,
"My story is mainly about using Lover, alongside Queen archetype in order to achieve buy-in and collaboration among senior military leaders across NATO, and other allied nations, to become more diverse in their thinking and collaborative in their style of command."
Carol's story
"During the conference set-up, it was immediately noticeable how radically different our workshop set-up was to that of the other 4 nations leading workshops.
We had no top table for the senior commanders, instead spreading them out around our large circle (we had about 70 attendees in each workshop, differing on each occasion).
On the first day of the conference I took conscious steps to step into both Queen and Lover PowerTypes, listening to key songs that really help me embody them.
At the start of each session I had a 5-minute introductory brief, which I delivered using every ounce of Queen PowerType I could muster – serenely and at what felt like an incredibly slow pace to allow for the majority of participants who would be working with English as a second language.
Then I joined my colleague who was leading the facilitation at the central table; at which point I would switch to Lover.
In "fishbowl facilitation", the style we had chosen to use, anyone who wishes to speak has to step up from the outer circle to join one of the couple of chairs where the conversation happens in the centre of the room.
In a military hierarchy it is a massive challenge for officers to speak their opinion in front of those many ranks senior to them.
My role was to invite people to feel confident enough to come up and speak, then ensure they felt heard and valued when they did.
Although the first workshop worked, and many thanked us afterwards – we learned a few lessons: in particular to wait out silences, and at times to use the two officers we had supporting us to step up and speak.
After that we got people stepping up and joining the discussion much more smoothly: students in their mid-twenties providing responses to questions put forward by senior military commanders; having a non-commissioned officer speaking up for the experience of other ranks; and eventually getting some female voices (other than mine) heard. Women were outnumbered about 15 to 1!
The point I knew I was definitely leading from Lover was when a French General walked past an empty chair at the table saying, "I am Frrrench, I vill sit next to ze lady."
I had already noticed a tendency for people to sit next to me, walking past the other chair when it was empty.
Prior to my One of many trainings I would have felt nervous getting that attention, but with the balance of Queen and Lover I felt totally safe, and understood I was achieving the leadership that was required in that moment.
After each session my co-facilitator and I had a lot of people (including those who hadn't spoken) thanking us for a good workshop, sharing ideas and giving us their business cards. I became very good at gracefully excusing myself so I got a few minutes downtime between each session!"
The outcomes:
17 Nations, 3 different organisations within NATO and an international research alliance all expressed interest in collaborating to develop capabilities to make military command more collaborative.
The buzz around the conference was that the UK workshops were the best. The report from the UK's Chief of Transformation to three of the most senior officers in the UK military was glowing. This and the level of interest from other nations is being used to try and secure significant additional funding to enhance our capability in this area.
Our team learned a lot about overcoming this discomfort of leading in such an unusual and unfamiliar way – I'm pulling this experience back in to enhance my research and exploitation of the challenging ideas it presents to UK military.
Bringing different leadership styles into your life
Carol's story shows just how powerful this work can be. We really are changing the world, and having an impact that will ripple out into all kinds of realms.
But you don't have to be a leader at NATO to use these tools.
If you're curious about your leadership style, and how to bring more of the different PowerTypes into your life, you might want to take a look at our free bundle of resources.
As part of Life's Little Toolkit you can download a guide exploring each of the PowerTypes, along with a playlist of music that can help you bring them to life. Click here to access your Toolkit now.
Our intention is simple. To support professional women to handle the day-to-day so they can unleash the bigger impact they feel called to make in the world.
We believe real leadership is less about skill, and more about having a well of physical, emotional, intellectual and spiritual strength to draw on. Every week we support thousands of grassroots leaders globally with our free articles, videos and online trainings with powerful tools and methodologies created BY women FOR women.
Become One of many™ women creating strong, meaningful connections in our community.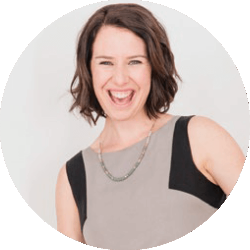 Latest posts by Joanna Martin
(see all)
Comments
comments. If you can't see the comments, please make sure you are not using the Safari browser, and are logged into your Facebook account and have provided consent to the "App and Website Cookies" control in your account.