How do the women in our community show up as leaders in their lives, and make bold choices without losing sight of their own needs?
Today we're settling down for a chat with Sarah-Jane Volkers, who's opening up about her exciting career transition after 18 years as creative director of the company she co-founded.
She's sharing the "big why" behind her new business, her non-negotiables when it comes to taking care of herself and the 20-minute activity that always starts her day off right.
What do you do?
I'm currently very happily in career transition! I'm still working a busy full-time creative director role for a company I help set up 18 years ago. We have three catalogue and online brands producing over 40 catalogues a year, which involves a huge amount of product selection, design, photography, production – and an absolute need for good humour and sensitive chivvying.
And the transition? I'm also a trained image consultant and am now combining this with my styling and design experience to help female business owners feel confident in their own style and personal brand, paying particular attention to how that sits alongside and supports their business brand.
So often I see women working hard, building brilliant businesses, confident in their ability to deliver exceptional skills and services yet faltering when they get that hard won opportunity to make that big presentation, or accept that amazing speaking gig – all because they are unsure about what to wear to 'do the business'.
Developing a signature look can do more than liberate you from wardrobe meltdowns – it can support your business and reinforce your values. You need it to be easy and, most importantly, you want to feel confident that you are still showing up as you. That's when we can relax, be in flow, do our best work and represent our businesses in the best way possible.
When you head up your own company, it's important to get the balance right between your business brand and your own unique personal brand. Ideally you want each to reflect and enhance the other, because although you may be your business – your business is not all of you!
Give us the big "why" you do what you do?
I spent quite a bit of my early life feeling awkward and out on the side – with my confidence held back by a slightly eccentric childhood I had a lot of anxiety around fitting in and being seen to be likeable. Through personal and professional experience I understand how successful first impressions can impact confidence, credibility, and sales – both for people and products. Switching the focus of my skills to help others is one of the most exciting things I've ever done.
What's your daily routine?
I'm such an early bird it's crazy! Mornings are my best time, so I've perfected my routine to squeeze as much time out for me before I have to give to the day job.
I'm always up before 5 am and, after rehydration and writing my three "morning pages", I'm heading out for fresh air. I walk just 20 minutes a day, first thing – before my mind can find an excuse not to! It's the only way I manage to get out for a walk at least once a day – it's not perfect, but it's something. It keeps my mind sharp and my migraines at bay.
Whether in the office, studio or on set I tend to now work standard office hours plus travel either end – a great improvement on my pre-Lead The Change days when life was just work!
I'm truly lucky in that I don't have to be in the office everyday; I can escape and become completely absorbed in the creative process.
I always take time to prepare good food – I need to eat carefully to manage headaches and hormones – but I make sure I enjoy every morsel.
My major need is a minimum of 7.5 hours sleep – more if I can get it. So with an early start, I'm always in bed by 9pm and if I can sneak away earlier I will!
How do you feel about women's "lot" these days?
I started my career in print production – hence I'm an organiser and a ferocious scheduler. Juggling is my life-blood, and in a weird way, it gives me energy.
I've also spent the majority of my adult life as a single parent of one, or living by myself and therefore my 'lot' is MY life – I haven't had to deal with the detritus of family living for a long time. I do though have to be careful not to become too mechanical about life when things do get busy – my inner scheduler can get a bit carried away sometimes!
How does femininity and Soft Power feature in your life? What does it look like?
Lead The Change completely changed the way I work. I had spent years pushing myself to continually single-handedly achieve the standards I believed were expected of me, even though the business and workload was near doubling year-on-year.
I was acting like a madwoman – think art directing all day in London and then getting the later afternoon flight to Germany to do an overnight press pass, flying back to London in the morning.
Now we have a great creative team, small but perfectly matched skill for skill. Instead of top-down management we very much come from a collaborative stance, and I hope set an example for other teams within the business. Ironically, although the majority of the company is female, we are the only team to now employ two men!
What is the most common emotion you feel on a day-to-day basis?
Empathy. I see so many people struggling with day-to-day issues and I see where I have been and where I could and can still be. We all need to try and be more understanding.
What do you do for SoftPlay? How do you look after yourself?
Soft Play has always been difficult for me – but I do work at it.
When I first did Lead The Change I was shocked (can you believe this?) at the idea that you might buy yourself a cup of coffee when you were out shopping – you know, just rock up and take 5 minutes to yourself without anyone else to treat or talk to!
One of the first tasks I was set by my coach was to go out and buy myself a lipstick… I found that so tough.
So it's remarkable to think I took a rare shopping day on my own two weeks ago, buying myself a lovely lunch after spending a happy half hour at the make-up counter. It's not about spending money – it's about playing, be that time out or learning or engaging or just being. For me sometimes it's about being messy – I've spent a lifetime being neat, tidy and on time – sometimes you have to cause a ruckus.
And yes sometimes I forget – but I try and notice the signs, be kind to myself and get back on track.
Do you exercise your #righttobesoft in your workplace? If so, how?
I believe I'm now confident enough in myself to know I don't have to act hard to do my job. If I find myself slipping into old defensive ways I always end up apologising.
I'm still learning to deal with the shame I feel about some of my interactions in the past. Knowledge can bring pain, as well as understanding.
What's one "breakthrough" you have had in your life, that shifted the way you saw things?
Realising that I was good enough as I am and that I didn't need to drive myself to prove it to anyone. I truly believe it's made me whole. I'd like to believe it's had a positive effect on my daughter.
Who do you look up to as a woman?
There are many women I admire, but the one who had a major impact on my life and influenced the way I understood womanhood is Chrissie Hynde – the musician and songwriter.
I worked for her both on the road and at home for 5 years when I was putting myself through university, and she revolutionised my thinking about how you should be in the world. After a sheltered upbringing in the home counties I learned so much from her about being true to yourself, sticking to your values and trusting your instincts. She was incredibly patient and kind to me, then a very shy teenager, and I'm forever in awe of her strength and courage.
Where do you look for hope?
My daughter, her contemporaries and their deliciously positive outlook on the future.
Thanks so much, Sarah-Jane!
Ready to start your journey?
If you're curious about Lead the Change and would like to find out more about this life-changing women's leadership program, book a call with the office by clicking here. We'd love to answer your questions and share more about the program.
About Sarah-Jane
Style coach | Obsessive note-taker | Courage catalyst
After over 25 years as a successful Creative Director designing and styling brands, Sarah-Jane is now sharing her expertise to help busy, independent businesswomen define and develop their own personal style so they can confidently represent their brand, without compromising their individuality. 
You can find Sarah-Jane at the following links:
Instagram: @sarahjanevolkers
Facebook page: Sarah-Jane Volkers
Website: sarahjanevolkers.co.uk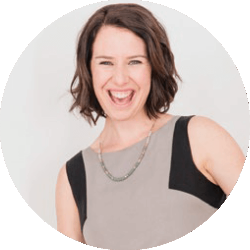 Latest posts by Joanna Martin
(see all)
Comments
comments. If you can't see the comments, please make sure you are not using the Safari browser, and are logged into your Facebook account and have provided consent to the "App and Website Cookies" control in your account.