A few years ago, a survey by CareerBurner revealed that between 25% and 50% of people reported feeling overwhelmed at work. Are you one of them? If you've found yourself feeling frustrated and exhausted – like the work never stops – here's an approach that might help.
We are working more hours than ever but we are also juggling our tasks like never before. Technology has blurred all the stopping points and finish lines. Thanks to our digital devices, wherever we go our work follows.
If you're anything like me you've checked your inbox while on a conference call, you've sent an email from the playground, you've eaten lunch at your desk. The work never stops – but that's how we create results. Right?
Does working harder create better results?
If you grew up being told that working hard is the way to get ahead – and work in an industry where leadership equates to long hours – this might seem like a strange question. The idea that pushing through limits and working MORE is the key to having a bigger impact is deeply ingrained in our culture.
But while it might feel like working all hours will lead to bigger rewards, that's not necessarily the case.
If you are partially engaged in multiple activities you're rarely fully engaged in one.
And when you switch away from your task to do something else, you're increasing the overall time it takes to do that task by an average of 25%.
Most importantly for us as women, if we're always doing something, we're relentlessly burning down our available energy over the course of every day, so we have less available with every passing hour.
How to escape the treadmill when the work never stops
The trap many of us fall into is this: We see the necessity of taking breaks and regular replenishment from work, we just tell ourselves we'll do it "when the work is finished".
Can you see the paradox in this?
You're definitely going to leave the office on time… you just need to respond to these emails.
You'll have a proper weekend off without checking in to the office… as soon as this busy period is over.
It's really important to allow yourself time to think creatively about the future… so long as your team have everything they need to keep moving on the current priorities.
The truth is, there will always be more emails to respond to. For most of us, the modern world is so fast-paced that "busy periods" are the new normal. And if you're always the one your team turn to for answers, you'll never feel comfortable stepping away to get a fresh perspective.
Here are 3 ways to change your approach.
Do the most important things first in the morning, without interruption, for 60 to 90 minutes, with a clear start and stop time. Resist every impulse to distraction, knowing that you have a designated stopping point.
Establish regular, scheduled times to think more long term, creatively, or strategically. During this time ignore everything immediate and urgent.
Take real and regular breaks. Whether that is an hour in the middle of a "work day" or a week long holiday. Real means that when you're off, you're truly disconnecting from work. The research strongly suggests that you'll be far healthier and more productive overall.
A single principle lies at the heart of all these suggestions.
When you're engaged at work, fully engage, for defined periods of time.
When you're renewing, truly renew. Stop living your life somewhere between the two.
How about you?
How's your work/life balance? Do you have some wisdom to share? Leave your ideas in the comments…
Our intention is simple. To support professional women to handle the day-to-day so they can unleash the bigger impact they feel called to make in the world.
We believe real leadership is less about skill, and more about having a well of physical, emotional, intellectual and spiritual strength to draw on. Every week we support thousands of grassroots leaders globally with our free articles, videos and online trainings with powerful tools and methodologies created BY women FOR women.
Become One of many™ women creating strong, meaningful connections in our community.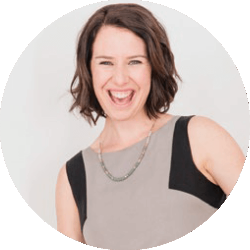 Latest posts by Joanna Martin
(see all)
Comments
comments. If you can't see the comments, please make sure you are not using the Safari browser, and are logged into your Facebook account and have provided consent to the "App and Website Cookies" control in your account.