For some of us, embarking on a path of personal development feels oddly, well, selfish. Whether it's starting an online program, undertaking a full certification training or just setting aside a few hours each week to listen to a 20 minute podcast, taking time out for ourselves can feel as though it's detracting from our ability to contribute to our work, families or communities. But is it selfish or selfless to take that time for ourselves?
From a young age, we're taught that it's important not to be selfish. Learning to share and get along with others is a key factor in most schooling systems, for example. As we get older, we learn to sacrifice what we want to do – our selfish impulses – for self-discipline, contribution, and doing the right thing. 
As students we're rewarded for those choices with external markers of success. Getting a good job; earning lots of money; having an impressive title.
Michelle Obama has spoken about her early career, which was characterised by such markers of success.
"When I was in my 20s, I thought I had it all. I had degrees from two prestigious universities. I had an office on the 47th floor of a skyscraper in downtown Chicago. I wore nice clothes to work and I was the proud owner of a Saab, which was pretty cool back then."
What prompts us to turn inwards?
And yet life events can trigger moments where we begin to question our achievements, and perhaps to wonder whether they're really as fulfilling as we imagined they would be.
For Michelle, it was a moment of bereavement that sparked a process of turning inwards – getting to know herself.
"…after I lost two of the people I loved the most – my incredible father and my free-spirited best friend from college – I started to question it all. I embarked on a journey of self-examination that ultimately led me into a lifetime of public service."
Is self-examination the same thing as being selfish?
When Michelle talks about a "journey of self-examination" she's referring to a concept that many of us can relate to.
Perhaps you've experienced something similar – a point in your life when you started to read books on topics you'd never previously been interested in.
Or find teachers who were asking bigger questions, about the purpose of life, and the meaning of our actions.
It's at times like these that we begin to wonder "what makes me tick?" or "why has life led me to where I am now?"
Being selfish is defined as "lacking consideration for other people; being concerned chiefly with one's own personal profit or pleasure". But starting to look more closely at your own motivations and desires is rarely something you undertake with a motive of your own profit.
In fact, it can be driven by a deep desire to take better care of those around you
Why do you find yourself yelling at your kids, when you know that's not the kind of parent you want to be?
What's driving you to take on so many work projects that you're drowing in deadlines, and ultimately performing at a level far lower than you could be with more time to think?
Personality tools – like the Women's PowerTypes Profile – can be invaluable here. They can give you an external perspective on your motivations, patterns and responses that are hard to see by yourself.
When self-examination leads to a bigger contribution
What's interesting about Michelle's path is that the "self-examination" she embarked on led her to, in her words, "a lifetime of public service".
I find it interesting – but not surprising.
It's something we see time and again in graduates of our programs. It seems that paradoxically, the better we know and understand ourselves, the more motivation we find to begin to direct our energy in service of others. That might mean changing your industry; leading an initiative to support your community; or just being a more loving and engaged partner.
When we begin to tune in to ourselves, we start to access a way of being that's sustainable.
We take care of ourselves. And it means that we can begin to hear our deepest values.
Your values are the core principles that matter most to you. Some of them might be things you were brought up with; others will be deeply personal to you.
No one else can tell you what your values are; they emerge when you're able to quieten down the noisy demands around you, and really pay attention to yourself.
For Michelle, that sense of an "inner voice" has pulled her forward.
"In the years since, the issues I've been working on have often changed – from working in city government, to leadership development, to community engagement, to the issues of health, education and supporting military families that I focused on in the White House. But what hasn't changed is the way my work makes me feel.

I believe in the goals I'm pursuing and they resonate with my values and my vision for the kind of communities – and the kind of world – I want to live in.

I feel like I'm connected to something larger than myself."
For so many women, the process of getting to know ourselves is one which ultimately connects us to a far bigger impact on the world.
Want to understand yourself better?
The Women's PowerTypes Profile is a quick questionnaire, which asks you to respond spontaneously to detailed questions. It's been designed to give you deep insight into who you are – so you can tap into the natural way of leading that's best for you.
Click here to discover your profile today
Our intention is simple. To support professional women to handle the day-to-day so they can unleash the bigger impact they feel called to make in the world.
We believe real leadership is less about skill, and more about having a well of physical, emotional, intellectual and spiritual strength to draw on. Every week we support thousands of grassroots leaders globally with our free articles, videos and online trainings with powerful tools and methodologies created BY women FOR women.
<a href="http://oneofmany.co.uk/beone/" target="_blank" rel="noopener">Become One of many™ women</a> creating strong, meaningful connections in our community.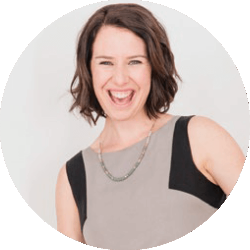 Latest posts by Joanna Martin
(see all)
Comments
comments. If you can't see the comments, please make sure you are not using the Safari browser, and are logged into your Facebook account and have provided consent to the "App and Website Cookies" control in your account.