Research from Montreal University earlier this year revealed once more something most of us are anecdotally aware of: women are far more likely to suffer from work-related burnout than men. Even if burnout hasn't affected you directly, you're almost certain to come across a woman experiencing it at some point: whether it's your sister, your cousin, your old school friend or that colleague who never stopped working (until she had to).
So when it strikes, how can we make a difference to the amazing women around us who find themselves at the point of burnout? Are there things we can say or do to help support each other and avoid getting to it in the first place?
It's worth noting that if someone you know is having more serious challenges, or isn't being supported in any other way, it's important for them to receive appropriate help. That might mean talking to their GP, accessing Occupational Health support via work, or contacting a professional who's equipped to give them the support they need.
But outside of that, woman to woman, there's an awful lot you can do to make a real difference to someone who's struggling. Here are 5 places to start:
Listen
I mean, really listen. Not while you're scrolling through Facebook; not while you're 'just finishing this one email'. Turn off your devices, go somewhere quiet if you can (or use headphones if you're on your mobile!) and give your friend the space to talk about what's going on. In our Women's coach training, we call this "devoted listening" – and it's such a powerful thing to do.
For lots of us, resisting the urge to dive in with suggestions can be challenging. When we're used to solving problems, from sales strategy to screaming toddlers, we can find ourselves locked in "solution" mode.
But feeling heard and acknowledged is a really important part of fostering true relationship, and in allowing each other to connect to our own wisdom.
So make some time to listen, and allow your friend to share exactly what's happening for them, without interruptions.
2. Practice observation
When you're talking to someone who's going through burnout, it's really important to give them space to talk. What can also be helpful is to get curious – put yourself in "observer" mode. Your aim isn't to interrogate or criticise them, but you can gently reflect back what you're noticing or hearing.
For example, you might notice that as they talk they're repeatedly referring to times when they dropped everything to deal with someone else's emergency.
Lovingly pointing that out, without emotion or judgment – "It sounds as though you're often having to chair the team meeting at the last minute when Fred can't make it" rather than "God, Fred's always letting you down isn't he?" – can be a really respectful way to help them connect to their own guidance.
The other important thing to bear in mind is our tendency to want to help others, which can often come in the form of "rescuing" them from a situation by taking it on ourselves.
Needless to say, adopting their stress as your own won't help either of you. Powerful listening and gentle reflection of what's happening is the most compassionate way to get truly present to what's happening, without disempowering or patronising.
3. Signpost where you can
As your friend talks, it may become clear that there's somewhere they could access more help from.
Maybe they're finding it hard to stand up for themselves and set boundaries; they could really do with someone to delegate household chores to, or they're in need of an amazing PA to share some of the business load with them.
When you're in the thick of things, just looking for a solution can feel like a mountain to climb. With their permission, ask if there's anything you can do to help them find the support they need.
Be specific – "Would you like me to find the phone number of a local cleaner who could pop in for an hour a week?", for example, or "Shall I ask my amazing accountant to email you about setting up a meeting?"
Your aim isn't to add more things to your friend's to-do list – and if what she needs is time to rest and do nothing, it's really important to respect that. But if you can help her connect to the support that could really make a difference, you might find that's the greatest gift you can give.
4. Come back to Love
The 5 Women's PowerTypes™ are our guides to stepping into our uniquely female leadership – and Mother is the PowerType that's most compassionate and caring when it comes to the people in our lives.
Healthy Mother energy is able to hold unconditional love for those close to us (without depleting herself or moving into self-sacrifice.)
That means letting your friend know you're there for her, you value her, and you love her just as she is – no matter how she's feeling, or what she thinks she's failed at.
It's also important to remember to take time to replenish yourself. If you're taking care of someone in your life, it can be emotionally exhausting, so make sure you give yourself space to fill up and restore your energy.
It will enable you to be the best support possible for them as they move out of burnout and back to healing.
5. Help them stop it happening again
Many women in our community describe burnout as a wake up call – and a catalyst for them to make changes in their life to stop it happening again.
When the time is right, helping your friend to explore the lessons a challenging experience has brought them, and reassuring them that they're not alone in having gone through it, can be a really kind thing to do.
Whether it's shifting careers, balancing responsibilities or restoring healthier boundaries, knowing we're supported by others has a huge impact on our recovery, resilience and ability to thrive after a setback like burnout.
Are you a natural helper?
If you're a born supporter who loves helping women get their mojo back after a challenge, or be kind to themselves during times of stress or burnout, have you ever considered becoming a coach?
Coaches help women with all kinds of challenges – overwhelm and burnout are just one of them – and training to provide this kind of support can lead to an incredibly rewarding career if you enjoy interacting with and empowering other women.
You can find out more about our Coaching Certification program by watching our free online training, The Secret To Coaching Women – click here to book your spot.
Our intention is simple. To support professional women to handle the day-to-day so they can unleash the bigger impact they feel called to make in the world.
We believe real leadership is less about skill, and more about having a well of physical, emotional, intellectual and spiritual strength to draw on. Every week we support thousands of grassroots leaders globally with our free articles, videos and online trainings with powerful tools and methodologies created BY women FOR women.
Become One of many™ women creating strong, meaningful connections in our community.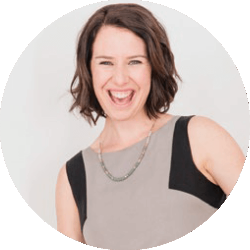 Latest posts by Joanna Martin
(see all)
Comments
comments