Women in the workplace. We're fierce. We're doing great things. Our mothers and several generations of ancestors fought hard for us to have a seat at the table.
I'm 41. I'm of the generation that was told we could do anything we set our minds to. That the glass ceiling was no longer relevant for us. Yet, as a careers coach for professional women, I experience that we have yet to overcome the challenges that face us.
I'd like to share a bit with you about my experience of the challenges we face in defining, driving and owning our careers and a simple model I think can really help define our career paths and establish a solid starting point for effective career conversations.
If you want to know more about career conversations, then you can find out more by downloading our free guide at the bottom of this article.
But first, let's agree on the obstacles.
A lack of generational opportunity
We were told anything is possible. Yet the gender pay gap, numbers of senior women in major organisations and the discrimination cases of #MeToo tell us that this not the whole story. Many workplaces were designed by men, for men, so the way that opportunities arise and are allocated doesn't always give women a dignified and level playing field. We end up trying to be Superwoman and it's not sustainable; our health and relationships suffer.
Poor career advice
Poor careers advice early on in life meant many of us didn't get to align a deep level of self-knowledge with the opportunities in the world of work. Thus, most of us fell into our careers rather than chose them. Imagine how different your career path might have been if you'd known about the Women's Powertypes™, for example, when you were deciding which path to take.
This lack of support leaves us as women potentially confused and doubtful about whether we made the right choices.
Lisa Harris from the Open University expressed what so many women experience;
"I was inhibiting myself with my own preconceived ideas about what my career should/could look like in the future."
Traditional views on careers
Until the last decade a career was defined by long-term period of stability spent in one or two organisations, following an established track into becoming an expert at senior level in your chosen profession. You didn't have to think too much about it because your company decided on your future for you.
In the new world, the job for life is err… dead.
New roles are cropping up all the time. Job titles are becoming more and more abstract. The work we most need to do may not have existed a decade ago. We've got flexible working, remote working, fixed term contracts and we need to be a whole lot more adaptable so we can redefine and reposition ourselves as the world of work changes.
What is success?
In this new world, the question of how you even define success becomes more and more important. We have been traditionally taught that success is about more money, seniority or status. It's about ambition and climbing the greasy pole. But what if success is unique for each of us? And defined more by the experiences we want to have and the kind of life we want to lead?
Gilly Orr, now working as a Fund Development Director for Social and Sustainable Capital told us;
"I didn't realise it was possible to find a job I was both good at and that would make me happy."
How can we hear ourselves think about what truly matters to us and connect to it in a world that has got increasingly 'loud', bombarding us with media and messaging about how our work and lives are 'supposed' to be?
Changing aspirations over time
The fact is, that this definition also changes over time. Maybe a role with lots of travel was fantastic when you were twenty but is exhausting as you approach mid-life. What we find fulfilling evolves as we do and as life circumstances and priorities shift, we need a way to re-evaluate where work sits within our wider life context.
Additional to these obstacles is the way we as women hold ourselves back.
Stephanie Aitken, an In-House Trainer with One of many who also runs her own successful corporate coaching and training business told us:
"In my experience there are 3 key things that hold women back from wanting to step up in their career, I call them the "3Cs".

They are:

Capability – I doubt I have enough skills or expertise to do the role
Congruence – I fear I'll burnout and/or lose precious time with my family
Confidence – I struggle to share my ideas with conviction and claim my place at the table."
With all this stacked against us, it's clear we need tools to help us define and own our careers.
What is a career anyway?
At Career Matters, we define a career as a series of choices that explore how you align your gifts with how you spend your time and earn your money.
To navigate these choices effectively and thus feel empowered and in charge of your own career path, you need 3 things:
To be able to define what success means to you
Selection criteria for roles and opportunities based on that definition
To know what value you add and where you do your best work.
The Career Equation®
The Career Equation® is a simple word equation which helps define the four components of a fulfilling career. I am sharing the model with you so you can build your own equation and use it to define the work that best suits you.
Here's how it works:
Skills
We say people are happiest when they work in an area of skill or strength.
When you do something you are good at and aim to become exceptional at it, you will experience a good deal of satisfaction.
Passions
We want to apply these key skills to an area of interest or 'passion'.
Passion relates to subjects that arouse your curiosity or enjoyment. It also applies to behaviours or activities that cause you to feel so absorbed you lose track of time – for instance solving problems or making art.
Lizzie Clark is a print fashion designer and hit upon the value of recognising her passions;
"I found the knowledge of myself so powerful. It really is as simple as selecting the aspects I love and thrive with to create something I can refer to for focus and direction."
When you apply your skills to an area of interest or to a passion, your satisfaction and your results grow. This is amplified even further when the goal or objective of our work lines up with our values. This is what we call impact.
Impact
We all define and measure our success in different ways. So it makes sense for you to understand how you define success and get clear on how you will track it. Understanding your Women's Powertype Profile™ can be invaluable here. Do you want flexibility to work on your own terms? Being a leader in your field? Or the chance to deliver real results to customers?
These top three elements of The Career Equation® help you identify who you are and what matters to you. This clarity can be enhanced or compromised by the fourth element – the ground beneath your feet – we call this your level of 'environmental fit. '
Environmental Fit
When a working style, culture, office environment or pace of work suits your personality, you thrive. When the two are not in alignment, you can struggle. It is important that you have the self-knowledge to know in what context you do your best work. Some elements of the environment can be open to change. Others are pretty fixed across the entire business. For example, you might be able to gain more autonomy by asking for it or moving to a different area but you may not be able to change the IT infrastructure!
The Career Equation® can help you identify what's working and what needs adjustment. It can also help you articulate the kinds of work you are looking for. And best of all, it will give you clarity about what you really want out of work, so you can go and get it!
How to Use the Career Equation® to Manage and Review Your Career Path
The Career Equation® works because it separates the four elements that shape your ideal career path.
Begin by making four lists under the four elements of Skills, Passion, Impact and Environment. Notice where there is common ground. What do you currently use or under-use?
Next consider your current work. If you were going to change anything in your work to better fit with your list of requirements, what would you change and why?
Last, think about your top 3 criteria in each category. If you were to brainstorm new roles or new work that suited these criteria, what would your career path and life design look like?
And if you know your Women's Powertype Profile™, you can incorporate the self-knowledge that gives you into The Career Equation®. It's a powerful way of identifying your gifts; helping you achieve more whilst staying true to yourself.
Stephanie reinforces this by saying
"I've seen time and again how the PowerTypes™ give women access to resources they didn't realise they had, helping them overcome obstacles and powerfully drive their career forward. Such as the Queen's ability to communicate clearly and decisively, the Warrioress' self-belief and determination to take action and the Lover's commitment to self-care so that she remains healthy and resilient."
About the Career Equation®
The Career Equation® is one year old! In 2019 alone it helped 1,200 people understand their personal definition of success, helping them find a fulfilling career path.
Kirsty Riglar from Dorset Council worked through The Career Equation® and told us she loved the way "it provided me with a variety of tools that let me focus on what I can do and what I want to do in terms of my own career development."
Learn how to use The Career Equation® for more engaging and usable career conversations in your company with our FREE guide.
It's full of new ideas, interesting facts and guidance. It also has a template email to help you get started with your career conversations and an editable planner so you can plan and implement your own career conversations in 2020.
Use this information as a signpost or map, coming back to it periodically to check your career is moving in the direction you want it to move in. Your career is a series of choices; you alone have the power to change it for the better.
About Erica
Founder | Creator | Storyteller
Erica Sosna is the creator of The Career Equation® and CEO of Career Matters. She has 20 years of expertise in leadership, employee engagement and career management and is author of Your Life Plan (Wiley) and the forthcoming Career Equation (2021). Her clients include: Capital One, Mastercard, Savills and Dassault Systemes .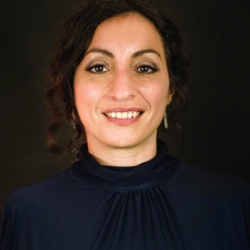 Latest posts by Erica Sosna
(see all)
Comments
comments. If you can't see the comments, please make sure you are not using the Safari browser, and are logged into your Facebook account and have provided consent to the "App and Website Cookies" control in your account.