Karen's Story – Finding Purpose and Fulfillment
'You have so much potential, follow your dreams and create the life you want!'
This had been said to me many times but for some reason it never meant anything. Probably because I never felt I had any clarity and certainly no direction or focus for my life. Depression had taken residence and my life had come to a grinding halt.
This was how I was feeling. I was unemployed and lacking any clarity, direction or focus. I didn't know who I was, what I wanted to do or what I stood for. I wasn't despondent but I certainly wasn't moving and I felt like an octopus with tentacles out feeling for opportunities but grappling around in the dark to no avail.
I had read a lot about 'creating your lifestyle' but for me my need was more fundamental than that, more basic. I simply wanted to find a life. I wanted to experience more meaning in my life and a deeper sense of fulfilment.
I'd been studying women's issues for a few years and I had a really strong sense that international women's day was important and should be honoured. If you don't know, International Women's Day (IWD) is celebrated on March 8th and dates back over 100 years, since the time of the Suffragette's. It's a global day celebrating the social, economic, cultural and political achievements of women and also marks a call to action for accelerating gender parity (the measurement of gender equality).
The global movement encourages women to celebrate the day locally. After attending my second International Women's Day event in Swindon I couldn't help but feel a little bit disappointed. It just didn't have the energy that I thought it could have.
'What was it really about? What was the point of us all coming together?' I asked myself.
There was a deep sense within me that this was a truly important day and that women's progression over the years should be celebrated and honoured but the gathering just felt a bit off.
I happened to find myself in conversation with a group of women, one of whom was the main organiser. Me and my big mouth, I couldn't help but ask
"What do you want to do this for?"
My question was met with stunned silence and it gradually became obvious that the organisers had other motives in mind. I left the gathering without giving it a second thought but the next year I got approached to organise it. I said no because I didn't feel equipped to do it.
Shortly afterwards I was at a One of many event talking with Jo Martin (the founder) about what I might do for my project. This was part of the Lead the Change Program I was doing with her.
I had the awareness that I wasn't in tune with what I wanted to do but I was terrified of letting myself go.
"What would you like to do?" She asked me.
"I don't know," I shrugged, "I think I'd quite like to run a not for profit that transformed the lives of women and girls. Something that created more equality."
"Actually," I continued, "I've been asked to organise the next International Women's Day in Swindon but I said no."
Jo gave me a quizzical look, smiled and said "Why don't you do it. Do it for fun."
Do it for fun!
On returning to Swindon I set about organising the event. With only 6 weeks until the day we were on a super tight timescale. I had been learning about the natural gifts and power of women with Jo and I wanted to use my feminine energy to create this event. I have to confess though, I didn't do very well with that. Instead I used every ounce of Superwoman to meet the deadlines and make the day a success. I kept reminding myself that this was fun but to be honest sometimes I was telling myself this through gritted teeth.
The trouble is Superwoman, the one who is spinning all plates, taking responsibility for everything, doing the doing and all the organising, driving and pushing to make things happen was not me in my feminine. Instead it was me drawing on my masculine energy and true to pattern I ended up burned out.
The event was a great success, however, with over 600 women joining us but I was left exhausted. I had wanted to learn about feminine energy and my natural gifts as a woman. But I had done it all with masculine energy. I was trying to put what I was learning into practice but I was instead living out old habits.
In 2016 I decided to do it differently. I'd been on a wonderful year of personal growth and decided I would bring everything I'd learned, all my One of many language, tools and techniques.
A lightbulb moment
In the past I have always been very literal, with a mind-set of 'Tell me what to do and I'll do it.' But thanks to being part of the One of many community I had a huge light bulb moment that completely changed the way I approached life.
I love photography and what makes me most passionate about it is I just want people to feel really good about themselves. I felt honoured to be invited to photograph our Lead the Change group and through them all simply allowing me to be myself, it suddenly dawned on me that I could shape the way my world looked. Or more specifically I could shape IWD Swindon into what I saw it could be.
I feel truly blessed to be part of an incredible support network like this. I couldn't have done what I've done without these amazing women. They were there for every wobble that I had and kept me buoyant.
We doubled our numbers in 2016
I decided that in 2016 I was going to learn to collaborate. I created a community group to run the event which consisted of 3 of us and a brand for us to become known for.
The 2016 gathering was a huge success with over 1200 women joining with us on that day. Our brand values of Inspire, Educate and Elevate really seemed to capture women's hearts and speak to them. Personally, I focused on learning to communicate well. I set about learning about different personality types and the sort of language they used so that I could understand and communicate more clearly with my team and our supporters.
Our 2017 event was also a great success and IWD Swindon continues to go from strength to strength. I've learned about managing projects as we expand and how to truly empower others to be in their flow.
I've had to dig deep but I can honestly say I wouldn't change a thing. Each year brings new learnings and new growth. This year I've stepped into Leadership. Previously I'd been denying my own leadership skills. The One of Many mission is to inspire 1 million grass roots women leaders, women who are making a difference in their locality. I feel proud and privileged to be one of those women.
I would have shied away from calling myself a leader in the past but it was somewhere inside me, lurking away just waiting to be invited out to play. This year I asked myself…
What sort of leader am I? And who am I leading?
This was another lightbulb moment for me as I realised that I hold a strong vision for IWD Swindon and holding that vision takes a lot. Holding the vision also means knowing where everyone else is at. Are we all moving in the same direction?
The One of many Women's PowerTypes have helped me grow enormously. Learning to embody the power of The Queen has made a huge difference for me. I recall a group exercise back in 2015 practicing harnessing the energy of The Queen, I felt so uncomfortable and I couldn't even lift my head to look up. This was a powerless place to be and I certainly could not do what I'm doing today without being able to access this part of myself.
As the one with the vision I have to keep an eye on the goal and deal with any problems that arise such as partners pulling out. It is truly wonderful to deal with these things with dignity and grace, instead of freaking out (which may have happened in the past). Now I simply see the vision then reassess and realign.
True leadership comes from being. As I am being more of the grass roots leader that I am, I witness the wonderful positive effect it has as it ripples out to others and they become empowered into their natural leadership. I love watching Helen (one of our team) blossom into her grass roots leadership. She is married to a Japanese man and is going to a global women's summit in Japan soon.
This year I built a team of 8 people and they are all leaders in their own right. I also challenged myself to put in a grant application with the Arts Council and it was successful. We received £14.5K as well as funding from some local businesses.
It's not in isolation that we will change the world. It's through collaboration, community and a greater mission.
This year a film maker made a film of our 2017 event. I welled up when I saw the footage. It enabled me to actually see what it was I was trying to achieve. And it's allowed me to really understand myself.
I've been battling between what's my identity. Am I a photographer, a curator, a community activist, an organiser of events.
I realised that for now I am the face of IWD Swindon and the work we do with that is part of my purpose.
I want for all women to participate in this event in their locality. When I say all women I don't mean every person in every house. What I mean is all backgrounds, all classes, all ethnicities. So that there is representation from all women on the day. I also want us to be thinking about girls and what they need to flourish, as well as the parents of girls. This is important so that we can break these cycles of inequality that otherwise just keep on going.
Amazing people show up all the time to help with our mission. They are all experts in what they do but feel that they want to be more on purpose than on profit.
One highly talented lady approached me recently and said she really wanted to help community groups do their thing. I said to her that there were many community groups at IWD Swindon and she should reach out to them and get involved.
Yes she replied… I am. I'm choosing IWD Swindon. You're the group I'd love to work with. Sometimes I feel like I'm a little bit slow to catch up with how miraculous this is.
This journey has been an amazing ride, it's bought me things that I didn't even know I was missing.
I'm so grateful to have a better sense of myself, my purpose and the type of life I want to lead. I wish you fun on your journey!
While developing her leadership skills on her Project, Karen used her new-found confidence and direction to simultaneously launch her own business as a photographer. She is now regularly booked and doing what she loves for work, as well as making a huge community impact for International Women's Day. Well done Karen!
Our intention is simple. To support professional women to handle the day-to-day so they can unleash the bigger impact they feel called to make in the world.
We believe real leadership is less about skill, and more about having a well of physical, emotional, intellectual and spiritual strength to draw on. Every week we support thousands of grassroots leaders globally with our free articles, videos and online trainings with powerful tools and methodologies created BY women FOR women.
Become One of many women creating strong, meaningful connections in our community.
In my 14 years of mentoring and coaching business owners, executives and entrepreneurs there is one question that comes up time and again.
From start up to multi-million dollar business, in times of transition the most common questions is …
Should I start my own business or get a job?
I've created a free report to help you answer this question. So if you feel a greater purpose calling you but don't know where to start this free report can help you gain clarity on the right business vehicle for you.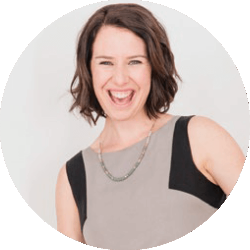 Latest posts by Joanna Martin
(see all)
Comments
comments. If you can't see the comments, please make sure you are not using the Safari browser, and are logged into your Facebook account and have provided consent to the "App and Website Cookies" control in your account.