Depending on how long you've been with us you may or may not be aware of one of the central tools in our work - the Women's PowerTypes™.
Allow me to explain a little…
For far too long the only way we have thought we can be taken seriously and get results in the world is to behave like Superwoman. Strong, capable, dominating, often frantic, inefficient, scary…
She is the one responsible for our burn out, our relationship issues, and our lack of joy.
So if being Superwoman isn't the answer, what is?
Allow me to introduce
The Women's Powertypes™
We believe we need a new kind of power to be the leaders the world needs us to be.
We need a new kind of power to lead the fulfilling lives we want to lead.
A power grounded in collaboration, not competition. A power of co-operation not coercion. A power centred in replenishment not depletion.
At One of many™ we call this new power, "soft power".
And because so few of us have role models of this way of being, we use the Women's PowerTypes™ to serve as our inspiration and guides.
Work with the PowerTypes™ and you will not only be strong and effective, but also true to the softer aspects of your nature.
You'll be taken seriously, without having to take yourself so seriously.
You'll achieve more, without burning yourself out.
The 5 Women's PowerTypes™ we work with are: the Warrioress, the Lover, the Mother, the Queen and the Sorceress.
Let me explain each of them a little for you, and perhaps you can start to hear which may be your Primary PowerType™.
The Warrioress

Energetic and youthful, the Warrioress is characterized by her commitment to fighting for justice. Like the mythical Amazonian woman, she's courageous, independent and quick to act. With the strength of a tigress she looks after her own. Others admire her raw energy, but she can be hard to keep up with.
She leads through cause & participation
As a leader you will find her standing alongside her fellow teammates, with her sleeves rolled up, getting involved. She leads by example, often by being the best, or most dedicated and others run to keep up with her.
The Lover

The Lover is characterised not just by her sensuality and sexuality, but by her enjoyment of emotion, feeling and a love of life itself. She's the source of life, of creativity. She relishes in the exploration of the world through her five senses, and delights in giving and receiving pleasure in all domains. She is the centre of our own self-care and knows how to take care of herself, and not burn out.
She leads through invitation & appreciation.
Rarely denied, as a leader the Lover is captivating and magnetic. Her invitations hold the promise of a rich experience and she is thus able to tempt others to coming on board with her. She showers her team with gifts, appreciation and experiences that delight the senses. People follow her because they love her.
The Mother

A woman does not need to have children to have a robust Mother PowerType. Always available to provide a space of safety, warmth and solace, the Mother is where we all go for nurture and nourishment. She is patient and kind, mothering not just her children, but all children and the planet. She is always looking to bring out the best in others. She will sometimes sacrifice her own needs for those she identifies as her family. She is centred in the earth energy of late summer.
She leads through love & encouragement
As a leader the mother uses gentle encouragement, teaching and coaching as her tools of choice. She patiently works to bring out the best in every member of her team, certain in the knowledge that everyone's contribution is valuable and important. She looks to the wellbeing of her team, and supports them to take care of themselves.
The Queen

Comfortable in leadership and certain of her place in the world, the Queen epitomises grace and dignity. She is deeply committed to her realm, and holds a clear vision for what she desires for those in it. People are fiercely dedicated to her vision, and will often lay down their lives in the service of her ideals.
She leads through vision & inspiration
Perhaps the most obvious "leader" PowerType the Queen is happy to be in charge and have the final say. She inspires loyalty, service and dedication not because of who she is, but because of the powerful vision she holds for the team. People are driven to provide for her needs, as she holds the space for greatness for all. She provides unbiased guidance and sanction, order and structure. Her team members will often work beyond their own limits to provide for the vision, and exhaustion and burnout can ensue.
The Sorceress
Connected to a higher power, the Sorceress knows that magic and miracles happen in the every day. She understands and works with the bridge between the seen and unseen. She's highly innovative, and facilitates transformation. She is naturally curious, searching for information, wisdom and knowledge. She is a master of her chosen technologies. She enjoys her own company and her daily life abounds with ritual.
She leads through faith & wisdom.
With her belief that "everything is possible", her team admire her magical abilities to see solutions, or come up with new ideas. She always has the right piece of knowledge and knows just how to apply it. Because of her deep understanding and connection, her team will follow her advice and defer to her wisdom. She works powerfully with the energies between team members knowing that the energy of the group ultimately impacts the outcome.
Which Women's PowerType Are You?
Ever since we started teaching these Women's PowerTypes™, women have been asking "which one am I?" Well- the good news is you can now find out!
We have developed a comprehensive profiling tool so that you can discover which PowerTypes™ you're great at, and which you're, well, not so great at (and why that's important…)
What's more, we've created a three-part mini-training to help you debrief your profile and understand the significance of your personal PowerType™ makeup to your work, your relationships, your health and vitality.
Discover your unique personal and leadership strengths with our brand new Women's PowerTypes™ Profile.
The Women's PowerType™ Profile is just One of many tools we have created to help unleash your bold and courageous leadership.
And that all starts with understanding your potential.
Discover your true path to bold and effective leadership by taking the Women's PowerType™ Profile test today.
Our intention is simple. To support professional women to handle the day-to-day so they can unleash the bigger impact they feel called to make in the world.
We believe real leadership is less about skill, and more about having a well of physical, emotional, intellectual and spiritual strength to draw on. Every week we support thousands of grassroots leaders globally with our free articles, videos and online trainings with powerful tools and methodologies created BY women FOR women.
Become One of many™ women creating strong, meaningful connections in our community.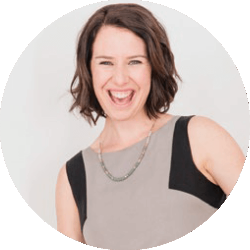 Latest posts by Joanna Martin
(see all)
Comments
comments. If you can't see the comments, please make sure you are not using the Safari browser, and are logged into your Facebook account and have provided consent to the "App and Website Cookies" control in your account.