Some of the really common questions I hear from women thinking about becoming a coach start with "Can I really coach others if…"
… I've experienced mental health challenges?
… I've been through a relationship breakdown – and things are still messy?
… I still don't feel like I've got my sh*t together?
It's a version of that old familiar phenomenon we know as "imposter syndrome", and it often boils down to a deep-rooted doubt:
"Who am I to think I can do this?"
Here are 3 questions to ask yourself if you've found yourself here.
1. Can you reframe your pain?
The archetype of the "wounded healer" refers to someone who takes on the role of healing others by drawing on the pain they have themselves experienced.
When you've been through tough times and managed to come out the other side, you're often able to access profound empathy and depth of understanding.
We often give ourselves a hard time for times when life hasn't gone well, or feel shame about things we wish we'd handled differently.
But as our own coaching graduates come to recognise, it can actually be those hardest experiences that enable us to help others through their own pain.
In the words of One of many in-house coach Jane Lewis,
"Most of the greatest coaches I have come across have gone through a journey and done a lot of work on themselves. I have been coaching over 20 years, but going into it I was coming out of clinical depression and burnout." – Jane Lewis
2. Have you got the training and support you need to coach others?
Just having been through a challenging experience doesn't on its own qualify you to help someone else through it. To know you're going to do a great job in any new role, you also need to have the right support in place.
If you want to coach others, that means ensuring you've undertaken rigorous training that means you're clear about how you're able to deal with your own "stuff" and have the tools you need to support clients. 
Are you clear about the support you need, and how you're going to manage if a client shares an experience that might be triggering for you?
In a new role, it could be finding a mentor or asking an employer to invest in leadership coaching to support you to meet any challenges and make the most of the development opportunity.
Setting yourself up for success means making sure the support is there before you need it – especially if you've found yourself in burnout or overwhelm in the past.
3. Does your past hold the key to your calling?
For many coaches, deeply experiencing a difficulty gives them a clue as to where they are able to best be of service in the world. Thea is a "recovering perfectionist" who now works with other women struggling with self-doubt, negative chatter, or constant striving for perfection. She says:
"The best thing about the ups and downs that I've been through is that now I know all the nitty gritty details of the journey from self-doubt to self-confidence, from depression to happiness. Being able to see the same patterns in my clients and help them let them go is incredibly rewarding for me." – Thea Jolly
With time, your challenges can become your biggest strengths as you begin to understand how they've shaped you into the unique, powerful and perfectly imperfect leader you are today.
And in the words of Anna, one of our recent coaching graduates:
"I see the things I have gone through as one of my greatest strengths – they made me into who I am today. It shapes my coaching practice and how I show up in the world" – Anna Louise
How about you?
What experiences have shaped and guided you – and how have you been able to turn your biggest challenges into sources of strength? If you can relate to this, we'd love to know your story – celebrate and share in the comments!
Curious about coaching?
If you're interested in finding out more about One of many Coaching Certification, take a look at our free online training: Essential Skills for Coaching Women. It's happening on Thursday 3rd december, and a replay will be available for those registered if you can't join live.
In it I'll be sharing some really valuable tools you can use straight away if you coach, manage or lead women – and introduce you to some of the key distinctions that make our certification different from any other.
Click here to register for the free workshop now.
Our intention is simple. To support professional women to handle the day-to-day so they can unleash the bigger impact they feel called to make in the world.
We believe real leadership is less about skill, and more about having a well of physical, emotional, intellectual and spiritual strength to draw on. Every week we support thousands of grassroots leaders globally with our free articles, videos and online trainings with powerful tools and methodologies created BY women FOR women.
Become One of many™ women creating strong, meaningful connections in our community.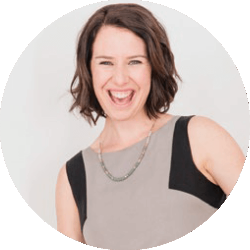 Latest posts by Joanna Martin
(see all)
Comments
comments