If you ever have that feeling that sooner or later someone is going to find out that you're actually no good at whatever it is you're doing, that you're a total fraud…. or indeed you've not taken opportunities IN CASE someone finds out you're a fraud… then chances are you've heard someone talk about Impostor Syndrome at some point. 
Doubting your abilities and feeling like a fraud disproportionately affects high-achieving people, who find it difficult to accept their accomplishments. Many question whether they're deserving of accolades.
In this blog we take a look at why we feel it (or avoid it), and what to do about it.
Impostor Syndrome was first described by Pauline Rose Clance and Suzanne Imes as
'Occuring among high achievers who are unable to internalise and accept their success. These high achievers will often contribute their success to luck rather than accomplishment and fear that others are going to unmask them.'
It is very common in high achievers, and more common in women than in men.
Even famous women — from Hollywood superstars such as Charlize Theron and Viola Davis to business leaders such as Sheryl Sandberg and even former First Lady Michelle Obama and Supreme Court Justice Sonia Sotomayor — have confessed to experiencing it. A Google search yields more than 5 million results and shows solutions ranging from attending conferences to reading books to reciting one's accomplishments in front of a mirror.
What's less explored is why impostor syndrome exists in the first place and what role workplace systems play in fostering and exacerbating it in women. We think there's room to question impostor syndrome as the reason women may be inclined to distrust their success.
The label of impostor syndrome is a heavy load to bear. "Impostor" brings a tinge of criminal fraudulence to the feeling of simply being unsure or anxious about joining a new team or learning a new skill. Add to that the medical undertone of "syndrome," which recalls the "female hysteria" diagnoses of the nineteenth century.
Although feelings of uncertainty are an expected and normal part of professional life, women who experience them are deemed to suffer from impostor syndrome. Even if women demonstrate strength, ambition, and resilience, our daily battles with microaggressions, especially expectations and assumptions formed by stereotypes and racism, often push us down. Impostor syndrome as a concept fails to capture this dynamic and puts the onus on women to deal with the effects.
This is something that needs to be dealt with at a cultural level, certainly.  And there are some simple steps we can take at an individual level to loosen the "Syndrome" and it's hold on us.
How can you overcome Impostor Syndrome?
Reach out to someone.
Find sources of support that you can turn to in those moments of fear. The people who will champion you, encourage you and remind you how great you are. I feel truly blessed to be surrounded by the most amazing supportive people in my life. We all need support and encouragement.
Remind yourself what you have achieved.
Read over your bio. I often do this when I have Impostor Syndrome moments. It's really great to remind yourself of all the things you have done and achieved in your life. Don't forget the small things either.
Create an 'I rock' file.
Create an 'I rock' file by collecting clippings, thank you cards, notes, messages on facebook or emails of congratulations or thanks. Have a look through your I rock file when you need reminding of the positive difference you've made to other people and the things you've achieved.
Own your success.
Accept that you have had some role in your success. Yes you may have had an opportunity that others didn't have but there are plenty of people born with a silver spoon who mess it up. Life's not fair but you did do something to get where you are.
Shift from 'me' focus to 'other' focus.
There's nothing like shifting your focus from yourself to others to overcome Impostor Syndrome and discover the impetus to go for it. I'm passionate about The Hunger Project (an organisation committed to the sustainable end of world hunger). When Impostor Syndrome rears its head I think of all the women, their families and communities that we have helped so far.
Stop comparing yourself to Little Miss Perfect.
Drop the idea of how you think you should be and stop looking at other women from the outside. I was really surprised to discover my coach Ali Brown also has Impostor Syndrome, she's achieved some remarkable things and is an extraordinary woman. Yet every single human being is vulnerable is some way, it's good to remember that.
Be unafraid to feel it.
Get out there and be vulnerable. Claim it, be bold, get out there and do the thing that makes you feel vulnerable. Remember Brene Brown's research that in order to get past shame you need to feel it.
Name it.
When you next feel like a fraud remind yourself that it is just a feeling. You are not a not a fraud, you are just feeling like a fraud. Phone one of your support buddies and say "I'm having a moment of Impostor Syndrome."
I hope you find those strategies helpful. Take a moment right now to consider what opportunities are you not stepping into because of the fear of being found out?
I've got 2 challenges for you this week, firstly I invite you to find the support that helps you to move forward when Impostor Syndrome sneaks up on you.
Second ask yourself what could I be doing if impostor syndrome wasn't holding me back?
Remember Jodie Foster and Kate Winslet feel it too and it doesn't stop them, so don't let it stop you.
I look forward to hearing about your breakthroughs.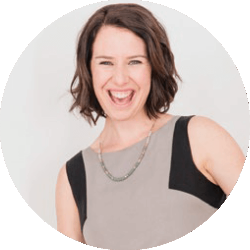 Latest posts by Joanna Martin
(see all)
Comments
comments. If you can't see the comments, please make sure you are not using the Safari browser, and are logged into your Facebook account and have provided consent to the "App and Website Cookies" control in your account.