In our fast-paced society, being busy is often seen as a badge of honour. We wear our busy-ness like a medal, proud of how much we can accomplish in a day. But is being busy always productive? Today we'll explore why the busy-ness badge of honour can be detrimental and how to shift our mindset from busyness to what I like to call "fruitfulness".
First, let's myth bust.  Busyness doesn't always equate to productivity. Just because we're busy doesn't mean we're being productive. In fact, being busy can often be a distraction from the important tasks that actually need our attention. Indeed staying super-busy can just be a sneaky form of procrastination.

Shift from frantic to fruitful. My invitation is to give up on productivity altogether.  It's a very mechanistic philosophy that expects us humans to produce reliably in the same way one expects a machine to produce.  Instead we should shoot for "fruitfulness".  This paradigm invites us to see ourselves as a part of nature, making the most of cycles of rest and replenishment.  I'd never expect apples from my tree in the Spring.  In the same way I don't expect results from my efforts every single day.  Some days we're tilling the soil, or even just resting the soil so to speak.

Prioritize your time: Instead of trying to cram as much as possible into each day, it's important to prioritize our time.I tend to approach the list like a good triage nurse, sorting the urgent and important, from the non-urgent but noisy. This may mean saying no to certain commitments or delegating tasks to others.

Take breaks: It's important to take breaks throughout the day to recharge and refocus. This can help us to be more fruitful when we do get back to work. Taking breaks can also help us to avoid burnout and increase our overall well-being.I just ate my lunch in the sun, and feel like I've had a three week vacation!  Well- not quite…, but you get the drift!

Become aware of your true values: Instead of trying to do everything at once, simplify your life and focus on what's truly important. This can help you to be more fruitful and avoid the trap of busy-ness for it's own sake.  What really matters to you?
In the end, the busy-ness badge of honour may seem impressive on the surface, but it can lead to burnout and reduced effectiveness.. By shifting our mindset to one of fruitfulness, prioritizing our time, taking breaks, and focusing on our true values, we can achieve a more fulfilling and successful life. Remember, it's not about how much we can cram into a day, but rather how much we can accomplish with purpose and intention. So let's let go of the busy-ness badge of honour and embrace a more fruitful way of living.
What's one thing you can let go of this week to increase your fruitfulness?
If you'd like to discover the time and energy secrets of really effective women, join Dr Joanna Martin. She'll show you how to find an additional 5 hours a week (minimum!) so you can be extraordinarily effective - without burning out.
Register your place:
https://be.oneofmany.co.uk/f2f-webinar/
Our intention is simple. To support professional women to handle the day-to-day so they can unleash the bigger impact they feel called to make in the world.
We believe real leadership is less about skill, and more about having a well of physical, emotional, intellectual and spiritual strength to draw on. Every week we support thousands of grassroots leaders globally with our free articles, videos and online training with powerful tools and methodologies created BY women FOR women.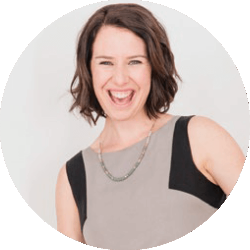 Latest posts by Joanna Martin
(see all)
Comments
comments. If you can't see the comments, please make sure you are not using the Safari browser, and are logged into your Facebook account and have provided consent to the "App and Website Cookies" control in your account.