How do you know it's time to make some changes when it comes to your health? Maybe it's twisting round to reach for something and realising your neck can barely turn. It could be trying on your favourite pair of jeans and finding you can't tug them past your ankles. Or realising your morning coffee's become two... or even three... and STILL you feel as though you can't find the energy to keep going. If you've experienced any of these, and you're about to launch into full on guilt mode, stop! I want to share some gentle ways to get healthy that are kinder all round.
When we want to make a change, many of us follow the classic New Year's Resolution trap: We set wildly unrealistic goals, based on how we DON'T want to feel, and then ditch them soon afterwards when we find we just can't keep them up.
To make change stick, I invite you to take the opposite approach.
Start by thinking about how you DO want to feel (we call this "towards" motivation.)
"I want to have more energy so I can rough and tumble with my kids after work."
"I want to feel stronger and fitter, so I can enjoy my body."
"I want to know I'm taking great care of myself."
And then, begin with some tiny, achievable steps to start moving towards that juicy intention. That way, you'll build up some "quick wins" and motivate yourself to gradually increase your actions if that feels good.
So if you find yourself despairing over how to fit a gym session, a week's worth of meal prep or a full body check up into your life, these simple tips might be the best place to start. 
What's more, often the changes that have the biggest impact are the small ones we're able to actually implement consistently.
Think about it – what will make a bigger difference to your health long term? An annual health retreat where you drink juice and do yoga for 7 days? Or a 365 day commitment to drinking enough water?
That's right, I reckon being gentle with our choices might just give us the edge in the long term. Here are my favourite low-impact ways to feel better.
Add yours in the comments!
7 gentle ways to get healthy
Drink more water

The easiest way to make the biggest impact. Water affects all our major organs, our digestion, our energy levels, our brain function and much more besides. Have a glass of water every time you think about it, every time you pass the tap, every time you sit down.

Walk faster

When you are walking outside think about the length of your stride and try to increase your pace. Use your arms. The idea is to get your heart rate up so a little breathlessness is a good thing. Plus you will get where you are going quicker.

Stretch

The majority of muscle injuries occur when the muscles are not properly warmed up.  A sudden movement causes the cold muscle to over-extend so the surrounding muscles tense painfully in an effort to protect it. Avoid this by regularly stretching. It only takes seconds. Reach for the sky when you feel stiff, reach for your toes while the kettle boils, lunge.

Breathe in

Not only will tensing your stomach muscles correct your bad posture and solve your back pain problems it will also strengthen your core stability. If we all walked around balancing books on our heads we'd have abs like Madonna by now.

Try Thai Massage

Or as it is sometimes called 'Yoga for Lazy People'. Someone else does all the bending and stretching for you and you get the best massage you will ever have. If there is a particular stretch that feels good, ask your therapist to demonstrate it slowly so that you can recreate the action at home.

Run up the stairs

Lists like this usually say things like "get off the bus a stop early" or "take the stairs instead of taking the lift" as if we have all the time in the world to get places. Usually, let's face it, I'm late. But why not make a habit of running up the stairs at home? Take them two at a time if you must. If you're anything like me you go up and down the stairs about twenty times in any given day. Buns of steel in no time.

See snacks as an opportunity to be virtuous

My husband and I have a deal that we must never turn down fruit. Eat healthy snacks not because you need a bite before supper but because they are good for you. A few cherry tomatoes is a boost of lycopene, a banana is a shot of potassium, a handful of sunflower seeds is a supplement of Vitamin E. Luxuriate in the virtue for a while. Then have a biscuit.
What are your most gentle ways to get healthy?
Do you prefer to focus on what goes into your body, or how you move it? How important is a healthy body to your mood, energy and effectiveness?
Is it just One of many things you work hard at? Or are gentle ways to get healthy more your style?
I'd love to hear from you in the comments.
Our intention is simple. To support professional women to handle the day-to-day so they can unleash the bigger impact they feel called to make in the world.
We believe real leadership is less about skill, and more about having a well of physical, emotional, intellectual and spiritual strength to draw on. Every week we support thousands of grassroots leaders globally with our free articles, videos and online trainings with powerful tools and methodologies created BY women FOR women.
Become One of many™ women creating strong, meaningful connections in our community.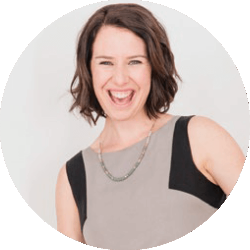 Latest posts by Joanna Martin
(see all)
Comments
comments. If you can't see the comments, please make sure you are not using the Safari browser, and are logged into your Facebook account and have provided consent to the "App and Website Cookies" control in your account.