Eat properly, exercise frequently, be mindful, no drugs, no booze, no argument. Does that sound familiar?
I should have ordered the salad. I would have gone to the gym if I had the time. I could have said no to that glass of wine. I am weak.
We all know how to be healthy. Sometimes I think that's the most annoying thing about trying to take care of yourself. Particularly at this time of year. It's fantastic that Christmas comes in the cold months here in the UK but it's also a hell of a lot easier to curl up on the sofa with a mince pie than take the dog out for a long walk. Who wants to scrape the ice from the car to get to the gym? Who wants to go to a yoga class on a dark cold evening? No thanks, now where's that corkscrew?
The problem is that because we know what we should be doing we can feel pretty crappy while we're busy not doing it. Which, let's face it, can sometimes feel like most of the time.
I should have had herb tea and not hot chocolate. I would drink plenty of water but I was running around all day. I could go to bed early but I've too much to do.
We have been conditioned to view failure to do what we should and would and could as a weakness. It doesn't have to be that way.
If you feel like you spend too much time apologising to your body or beating yourself up for this perceived weakness then try this instead.
I can. I will. I am.
I can eat this mince pie. I will drink water as soon as I get home. I am usually pretty good about going to the gym.
As long as you keep sight of your personal big picture then you can indulge yourself. You can be mindful of your bad habits without letting them get you down. You know that you won't be eating mince pies every single morning (at least I hope not!) so why spoil that moment of indulgence when you get in from the school run in the rain? You deserve it.
I can treat myself. I will benefit from it. I am being kind to myself.
I can.
---
Dr Joanna Martin: Founder, oneofmany.co.uk.| Author| Women's Speaker| Entrepreneur| Ex-doctor| Loud Sister| Baby Wrangler = No professional training but do a fine job nonetheless!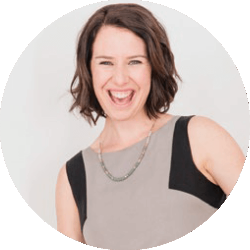 Latest posts by Joanna Martin
(see all)
Comments
comments