If there was a really easy, almost completely free way to increase your energy, boost your performance and make you look younger, would you leap at it? Most of us have a vague idea we could probably be more hydrated. But we don't always know how to drink enough water, so today I want to share what I've learned about how to easily make this huge difference to your life.
Simply upping our water intake is one of the most effective things you can do to impact your mental clarity and our overall wellbeing. So if you know you're going through your days drier than an Aussie backyard at the end of a long summer, read on.
The day I realized how important water is
My personal "aha" moment came a while back, when I got so rundown that I ended up in a clinic to have intravenous vitamins administered via a drip. (It's an extreme example, I know!).
Incredibly, I started feeling better almost immediately – even before the vitamins could possibly have taken effect. That's when I realised the reason was simple: the hydration boost I was getting from the drip meant I finally had enough water in my body.
There and then, my intellectual understanding that my body needed water was transformed into an experience of just how much of a difference it can make.
From one quick blast of hydration I felt happier, more energized and mentally sharper than I had done in weeks. Nowadays, I'm evangelical about the difference simply staying hydrated can have on our lives – and I also know it's not as easy as it sounds.
Research shows that 80% of adults in Australia and 75% in the United States are dehydrated, so if you suspect you could do with drinking a bit more water but aren't sure how to make that intention a reality, read on.
Water makes a bigger difference than we think
If you've ever felt tired for no reason, felt foggy or stuck, or just feel that you're not performing at your best, try looking at your hydration habits. Keeping hydrated makes a difference to so many areas of our lives.
Water…
Helps alkalize the body
Plumps our cells, making us look more "well"
Balances our moods and emotions
Increases our metabolism: drinking water has been proven to reduce hunger and also temporarily improve your metabolism by 24-30%.
Helps our joints stay lubricated and our organs functioning optimally
Boosts our cognitive ability. Research by a UK university found that when we're dehydrated we're as prone to making errors whilst driving as if we'd drunk low levels of alcohol – and yet many of us make most of our decisions in this state!
How to know if you're dehydrated
A drop of just 1% in hydration can negatively affect our cognitive ability and mood. It takes a drop to 2% before we start feeling thirsty, by which point we're already dehydrated.
Of course, if you already drink plenty of water, I'm not suggesting you overdo it. Drinking more than the recommended amount can actually be harmful.
But if you know you tend to skip hydrating yourself, think about whether you've experienced any of these symptoms:
Feeling tired even before you start your day
A heavy headed or "brain fog" sensation
Headaches
Getting cravings for certain foods
Feeling down or dejected
Any of these could be a sign you need to up your water intake.
3 top tips for how to drink enough water
If you're curious about the difference water could make to your wellbeing, it's time to get some good hydration habits in place.
Make sure you're drinking the right stuff
Staying hydrated is best achieved with water (coffee and alcohol can actually dehydrate us). Our bodies also need salt to absorb water, so try experimenting with a "hydration hero" once a day to see if that helps you get more of the benefits. Simply mix 1 part fruit juice to 4 parts water, and add a pinch of salt.
Try water scheduling
I learned this tip from Geeta Sidhu-Robb, health coach and one of the mentors at our BeVital retreat, and I've used it ever since. The idea is to set a schedule for how much water to drink during the day. Here's how the day breaks down:
1 glass of water first thing in the morning
2 glasses of water at 12pm, 3pm and 5pm
1 glass of water at 7pm
Bonus: 1 glass of water at 10pm (if you're still awake!)
For me, this schedule made a huge difference. I literally set an alarm on my phone to remind me to go and drink my water (these can also be great prompts for quick movement breaks). But what works for me might not work for you, which leads me to my third suggestion…
Know yourself
Lots of us have tried to increase our water intake at various times, but we each have our own unique needs. Maybe you're more of a water sipper – having a jug of water on your desk is a better strategy than drinking whole glasses at certain times. Personally, I hate drinking cold water first thing, and prefer to have a mug of hot water with a squeeze of lemon. Or perhaps you'd rather have herbal teas to make up your quota.
Whatever your preference, you might be surprised what a difference upping your water intake can make. Got a tip or a story to share about your hydration? Let us know in the comments!
Our intention is simple. To support professional women to handle the day-to-day so they can unleash the bigger impact they feel called to make in the world.
We believe real leadership is less about skill, and more about having a well of physical, emotional, intellectual and spiritual strength to draw on. Every week we support thousands of grassroots leaders globally with our free articles, videos and online trainings with powerful tools and methodologies created BY women FOR women.
Become One of many™ women creating strong, meaningful connections in our community.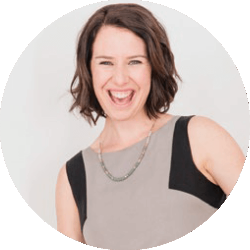 Latest posts by Joanna Martin
(see all)
Comments
comments. If you can't see the comments, please make sure you are not using the Safari browser, and are logged into your Facebook account and have provided consent to the "App and Website Cookies" control in your account.