We all know that woman who is everyone's saviour… or everyone's doormat… depending on how you look at it.
Maybe she's you.
She's the one who is always there to listen to anyone with a problem. The one that you call at the last minute to babysit, the one who's always there to co-host the webinar, the one that will whip up two dozen cupcakes for every school bake sale.
Sometimes she's the one that stays in a situation that even she admits is no good for her, or the one that is waiting for that magical 'one day' when other people are going to realise everything she's done for them and finally start paying her back. Most often, she's the one that's gradually sinking under a tide of over commitment, time poverty, exhaustion, and simmering resentment.
 Maybe she's you.
I think a lot of women go through at least one phase of trying to be everything to everyone at some point in their lives. Perhaps it's being supermum, a die-hard activist, or the career woman who runs herself ragged at work during the week and then beats herself up for not doing more on the weekends. As women, we sometimes use sacrifice as a way of showing love. But the problem comes when we start sacrificing ourselves and letting people take advantage of us.
If you read nothing past this point, then I really hope you'll at least take this away:
There are no prizes in life for exhaustion and self-sacrifice.
You're not going to be able to help anyone if you don't learn how to take care of yourself first.
And it really, truly doesn't have to be this way.
We all come to this edge every now and again. As a recovering perfectionist with a side order of Imposter Syndrome I really get it. I want you to know that it's not uncommon for women to reach this place no matter how wise you are. I think it's our big hearts that do it to us. But it's imperative that we put ourselves first and find the solution to this problem.
The answer lies in boundaries.
Boundaries are so important, and yet for so many of us women, talking about them feels uncomfortable. If you want to have strong boundaries, it feels like you either have to run people over and generally be very masculine, or if you want to care for people it feels like you have to be a pushover. But this is absolutely not the case!
You don't have to choose between being a bitch and being a pushover — what you need to be is a Queen.
Every Queen has a realm; what's yours going to be? Your realm is those people you care about and choose to impact or have some kind of personal connection with. This could be your clients, your family, your friends, a charity you support, your colleagues … whomever you choose.
But the key is that you have to choose. You can't be responsible for the whole world, and you can't take everything to heart. You have a finite amount of time and energy, and it's incredibly important that you spend these resources carefully! So before you do anything else, ask yourself who's in your realm.
How to figure out your boundaries
When figuring out your boundaries, you need to have some sense of what you're OK with. This will intersect strongly with your personality and your needs. For instance, an introvert will likely have a boundary of needing a specific amount of alone time, and would feel infringed upon if they were constantly required to be out and about. Someone else might have a boundary around the amount of chores they do around the house, while another might have a boundary about how they get feedback. And of course, everyone has boundaries around their basic rights and treatment as humans.
What you really need to remember as you're setting your boundaries is to set them at the level where your needs are met. You don't set a boundary below where your
needs are met, or at the point where you put up with it and put up with it until you suddenly explode. You set it at the point where you're doing fine. But any further
infringement would cause you to feel anger, disrespect or upset.
So when you're thinking about the different areas of your life, ask yourself, "What is it that I need to be fine in this situation? What boundaries or rules do I need?"
Action Step:  Take some time to think about some boundaries which are important to you right now. You don't have to have them all, just a few to get started with!
If you're having trouble, think about things that make you angry. Anger is often a sign that someone is crossing one of your boundaries, so it makes a good indicator.
For more on setting and enforcing your boundaries, Grab your free Enough is Enough report now. In it you'll learn how to gracefully set unbreakable boundaries and how to say no with ease, in a way that works for everyone. There are specific action steps for you to take to guide you on a gentle journey of reclaiming your space.
Our intention is simple. To support professional women to handle the day-to-day so they can unleash the bigger impact they feel called to make in the world.
We believe real leadership is less about skill, and more about having a well of physical, emotional, intellectual and spiritual strength to draw on. Every week we support thousands of grassroots leaders globally with our free articles, videos and online trainings with powerful tools and methodologies created BY women FOR women.
Become One of many women creating strong, meaningful connections in our community.
After all stuff happens no matter how intelligent or important we are. It's how we handle it that determines our impact.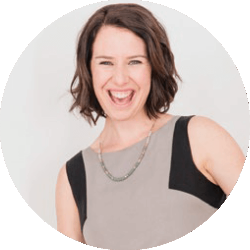 Latest posts by Joanna Martin
(see all)
Comments
comments. If you can't see the comments, please make sure you are not using the Safari browser, and are logged into your Facebook account and have provided consent to the "App and Website Cookies" control in your account.