If you're someone everyone relies on, you probably know what it's like to keep your emotions in check. Team blowing up and a big deadline to meet? Time to smooth things over and play the diplomat. Partner furious that you're working through the weekend yet again? Swallow your frustration and reassure them you're not going to make a habit of it. But when you can't express emotions at all, it can start to have a real impact on your capabilities.
Today I want to explore why that might be – andshare some ideas of what you can do about it.
Holding back emotions is common, especially for women
We often have good reasons for developing a habit of keeping our true feelings back.
Unfortunately, research shows that women can be judged more harshly for expressing themselves emotionally than men. In one Harvard study, researchers found that
"Women's expressions of anger – because they run counter to social expectations – can decrease rather than increase women's status and perceived competence. Displays of anger from men are often viewed as a response to external circumstances, (i.e. they were provoked), while displays of anger by women are more likely to be seen as an internal trait (i.e. she is an angry person)…

In evaluating job candidates, study participants conferred higher status on angry men than on sad men; higher status on angry men than angry women; and higher status on sad women than angry women." – Brescoll and Uhlmann, Can an Angry Woman Get Ahead?: Status Conferral, Gender, and Expression of Emotion in the Workplace, 2008
So anger in particular is an emotion we're often taught or expected to repress.
But any emotion, when held back, can become something that blocks us from accessing all of our potential.
In the words of One of many head coach Annie Stoker,
"Emotions don't cause us problems, but avoiding them does"
Annie talks about 'emotional allergies'. These are the uncomfortable emotions we try to avoid at all costs, to the point where doing so actually begins to impact our lives.
If anger is that emotion for you, you might find yourself bending over backwards to please people – and even putting up with behaviour that's unacceptable – in order to avoid an argument.
If you're driven by avoiding feelings of shame, you might steer clear of any kind of vulnerability. But avoiding opening up to anyone cuts you off from deeper, and ultimately more fulfilling intimacy.
These emotional allergies can run many of our behaviours – and therefore results – without us knowing about them. They can also result in what feels like uncontrolled explosions, when tiny triggers release the full flood of dammed up emotion.
Perhaps you've held back your fury at the systemic issues you're seeing at work, but find yourself blowing up at your kids when you get home.
It's therefore important to know how to release your emotions when they arise to allow you to fully process your reactions to our daily life.
Making space to express your emotions is vital
But what happens when you can't express your emotions, even when you're consciously trying to let them out?
Perhaps you're making a real effort to unlock some of the anger you've been bottling up, and yet trying to journal about it leaves a blank page.
In our Facebook community, this question's arisen on more than one occasion. It's common for so many of us, it seems – we're the "safe pair of hands", the person who's relied on to keep it together and deliver. So stepping out of that mindset and really allowing ourselves to get to the root of our feelings is a challenge.
Within our community, there's a wealth of wisdom and experiences when it comes to ways to tap into those feelings and release them in a way that's effective.
Here are some suggestions for practical approaches to releasing emotions.
What to try when you can't express emotions
It's important to note that releasing pent up emotion can be a vulnerable process. Depending on your experience, you might have detached from certain feelings as a defence mechanism, and you may need professional support to reconnect to them in a safe way.
If you feel that you need some extra help, do ring the office and we can help signpost you to what might be appropriate.
But if you're confident that letting go of a feeling you've been holding back is something you're ready to do, these approaches from the community might be just what you need.
Lisa suggested that expressing emotions in stages can be helpful. So if you're struggling to express anger, you could try connecting to "disappointment", "irritation" or "frustration" in the first instance.
"I do a fair amount of emotional release and here's what I find: Once you release the first layer, the unconscious mind feels safe to bring up the deeper (less conscious) stuff. So sometimes you need to do it in stages.

I also find that women tend to "code" anger as hurt and men tend to code hurt as anger. So if a woman tells me she was hurt, I suspect she was also angry. if a man tells me he was angry, I suspect he was also hurt. It's just conditioning, and as all negative emotions are essentially the same thing (resistance to love) it makes absolutely ZERO difference what the label you put on it is.

My experience is that if you're releasing negative emotions, you're releasing them no matter what they're called. " – Lisa Turner, Psycademy
Ana Goncalves had some specific advice around expressing anger, involving getting back to your physical body.
"A tip for when you feel irritated is to punch some pillows, that helps with emotional release. Or you can find a quiet spot, or put some loud music on and scream.

Accessing your anger is actually one of the best ways to connect to your power, especially if you have repressed it. I was too scared to express it, but upon doing so (as it got to a point where I needed to express or I was going to go crazy) I felt in charge and in my power and much more true with my emotions."
And Elizabeth Calderara, a One of many certified coach, uses the Zen Letters approach to help unlock emotions through writing.
"I find it helps if you follow no rules, no grammar, no punctuation. No constraints – even just writing one word about that person's behaviour over and over again will often unblock the stream of anger and pain in words which will then become sentences. Talk whilst you are writing at the same time.

If your voice has been stifled this is a great way of getting that person hear your truth, and you too. For me, I explain the burning of the letter as a practical way of shedding the past. Everything that exists is energy. You don't need to keep the energy of that feeling, that person, that experience with you in your home." – Elizabeth Calderara
How about you?
Do you find expressing emotions challenging, and do you recognise any "emotional allergies" that have evolved in your life? Share in the comments below – it could make all the difference to another woman reading this to know she's not alone.
And if you'd like some support around exploring what might be blocked for you, do consider working with a coach. You can search by region and area of expertise in the One of many coach directory by clicking here.
Our intention is simple. To support professional women to handle the day-to-day so they can unleash the bigger impact they feel called to make in the world.
We believe real leadership is less about skill, and more about having a well of physical, emotional, intellectual and spiritual strength to draw on. Every week we support thousands of grassroots leaders globally with our free articles, videos and online trainings with powerful tools and methodologies created BY women FOR women.
Become One of many™ women creating strong, meaningful connections in our community.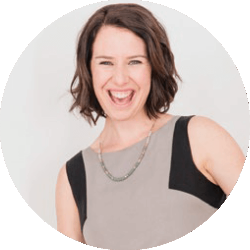 Latest posts by Joanna Martin
(see all)
Comments
comments. If you can't see the comments, please make sure you are not using the Safari browser, and are logged into your Facebook account and have provided consent to the "App and Website Cookies" control in your account.