You already know what you need to do to stay healthy. Eat your greens, move your body, get enough sleep… And yet, so many of us find ourselves lapsing when it comes to taking care of our bodies. Today I want to share a simple mindset technique for how to motivate yourself to exercise, change your diet, or embrace whatever healthy habit is top of your list.
The most effective way to make change
Karen, one of the ladies in our community, asked a great question in our Facebook Group. She wanted to know the group's tips on finding 'towards motivation' when it comes to health.
If you're not familiar with the distinction, 'towards' motivation is a way to describe something that inspires you to take steps in the direction of a specific goal.
For example, if you're stopping smoking you might be motivated by:
Being a great example of healthy living for my kids
Enjoying extra energy and good health
Treating myself to a monthly massage with your extra cash
It's different from 'away' motivation, which focuses on what you're leaving behind. In the above example, that would be:
No longer being a bad role model to my kids
Getting rid of that persistent cough and continual feeling of tiredness
Stopping wasting money on cigarettes
You can see the difference, right?
Among other things, "away" motivation tends to wear off once you've taken the first steps. (When your cough is gone, that's no longer driving you forward.)
Whereas, 'towards' motivation tends to build and strengthen as time goes on, making the change more likely to stick.
Why motivation to get healthy is hard
Now, health can be a particularly tricky area to find our "towards" motivation for, partly because of the huge role our media culture plays in our relationship to our bodies.
For example, in a 2016 study by Dove, researchers found that one out of every two Australian women reported feeling worse about themselves after looking at images of attractive women in magazines.
When we're often encouraged to compare ourselves to unattainable physical standards, it's natural for us to start to frame our healthy choices in negative ways.
"I need to lose weight round my middle."
"I hate how my arms look in sleeveless dresses."
"I wish I could stop eating so much junk food."
This kind of self-talk breaks my heart. It adds to the countless ways women often blame, criticise and find fault with ourselves. What's more, it often does very little to motivate us to make change.
After all, who'd want to show up for an exercise class with a sharp-tongued drill sergeant, constantly pointing out your perceived faults and shortcomings? (OK, I know the brutal bootcamp thing works for some people – but most of us could do with a bit more support, right?)
How to motivate yourself without criticism
So, when Karen reached out for help finding 'towards' motivation when it came to her health she was absolutely on the right track.
As always happens, when someone in our tribe reaches out for help, the women around her rally.
And the responses to this question were brilliant examples of the different ways we each find our own ways to thrive.
Here are 5 that might help you. As you read through each one, think about how this might apply to you right now, today, or this week. How could they support you to feel great about making positive choices when it comes to your health?
1. Focus on the present – not the future
It's easy to get hung up on future outcomes when it comes to things like doing exercise or eating healthily. But what about how good they feel in the present? Enjoying delicious food, having fun playing frisbee in the park or letting yourself relax into a yoga class – these moments can be their own reward. The clear-headed feeling you get after going out for a brisk walk or the emotional release of a high-energy workout are worth savouring in themselves.
What activities leave you feeling great? How can you build more of them into your life?
2. When you're healthy, you can give your best
If you're a leader aiming to make a difference, you'll be at your most effective when you're feeling physically fit. That might mean balancing your mood to enable you to lead your team through challenges; making sure you're really able to make the most of your time; or just having the energy to approach your mission with a positive mindset.
What's the contribution only you can make, and how will being in full health support that?
3. Taking care of your body is a form of gratitude
However badly we treat our bodies, or unkindly we think about them, they are astonishing, complex, beautiful systems. Every day of your life your heart's been pumping blood around your body. Your brain's been absorbing and processing information. Your digestive system has been turning food into incredible cellular chemistry, giving you the energy to keep going; your organs have been processing and integrating a vast array of processes.
How can you show your incredible body how much you value and appreciate it?
4. Living longer means more fun, impact, fulfillment…
Staying healthy is more likely to result in a longer, happier life. If you have kids, they're often a strong motivator. Who doesn't want to get to know the amazing grownups we're helping to emerge? Then there are the sunsets to watch, changes to witness, projects to bring to fruition… not to mention gorgeous dinners, earth-shattering orgasms, fascinating conversations…
What do you want to experience more of in the years to come? How can your choices today contribute to even more of them?
5. Enjoy the benefits of good health
When we focus on things like 'losing weight' or 'looking better' we often miss out on the real tangible experience of good health. Things like feeling grace and ease when you do things; the sense of confidence and vitality that comes when you're on top form, or knowing that you're nourishing and taking care of yourself. These things have nothing to do with your physical ability, the numbers on a scale, or what you see on the outside.
What does true health and vitality mean for you? How does it feel, and what does it allow you to do?
Thriving women make powerful leaders
Supporting women to feel true vitality is an important part of how we equip female leaders to make a difference. If you'd like to have a chat to one of our team about the kind of support we offer, click here to arrange a time to talk.
Our intention is simple. To support professional women to handle the day-to-day so they can unleash the bigger impact they feel called to make in the world.
We believe real leadership is less about skill, and more about having a well of physical, emotional, intellectual and spiritual strength to draw on. Every week we support thousands of grassroots leaders globally with our free articles, videos and online trainings with powerful tools and methodologies created BY women FOR women.
Become One of many™ women creating strong, meaningful connections in our community.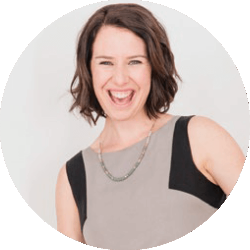 Latest posts by Joanna Martin
(see all)
Comments
comments. If you can't see the comments, please make sure you are not using the Safari browser, and are logged into your Facebook account and have provided consent to the "App and Website Cookies" control in your account.