When it comes to creating change, collaboration is Queen. Try to do everything yourself and you'll burnout faster than you can say "who needs weekends off anyway?" And yet, when working with others has been a painful experience in the past, it's understandable that it can be tempting to avoid conflict and shoulder the load yourself. Today I want to share how to create change using the power of effective collaboration.
Use these 5 key points, and working together will create change far beyond anything you could achieve with that Superwoman cape on. Guaranteed.
5 Steps to effective collaboration
1. Establish trust
There are two aspects of trust to consider when working with others.
Firstly, what we call the "energetic" aspect of trust. If you're considering whether or not to collaborate with someone, try checking in with yourself about whether you feel instinctively you can trust them. For example, you might ask:
Do they feel like someone you're able to open up with and share your vision with?
Does this feel like the right connection?
Do they really care about what you're doing?
In a situation where you don't have a choice about who's in the group, such as in your team at work, this aspect is worth taking time to cultivate.
As a leader, how can you encourage an environment of healthy communication, and make sure everyone is able to trust each other?
The most effective results will always come from collaboration that's built on genuine trust.
Secondly, there's the trust that comes from knowing someone's able to deliver – their competence or skill set. Without this, no matter how much you feel a sense of trust, collaboration can't be effective.
When you're looking to build a team, whether it be for a project, in your business or elsewhere, the energetic piece matters. But it's also important to ask, can this person do what they say they can do?
How we establish that can be by reputation. If you want to make a real difference, gathering and presenting the evidence that allows others to trust you is a really important skill to have. (It's something we cover in a lot more detail on our BeFulfilled retreat – working out what your skills are, and how you can present them in a way that really builds trust with employers, clients and colleagues.)
Another great way to establish trust is by making a series of small agreements.
Let me give you an example: I've got an awesome nanny, who's absolutely brilliant. But the first time I met her, was I going to leave my children with her overnight for a weekend? No way. Absolutely no way. Was I going to just watch her play with my children? Yes. Let me see that you can play with my children, and gradually I'll leave them with you for a day.
The same goes for any kind of collaboration. Some of the problems we face as open-hearted woman, is we tend to go straight for a huge agreement – and then someone lets us down. And we think they're untrustworthy. We can avoid that pitfall by trusting them to make small agreements first, so that we can gradually ease into a bigger relationship.
2. Ensure contribution
Once you have a basic level of trust, in both the energy each person's bringing and their competency in what they're doing, it's time to make sure everyone's able to contribute. Allowing each person to have their say, and actually listening to what they have to contribute.
An important part of this is recognizing that some people are more extroverted, and some people are more introverted. So it's not just listening when someone does speak up, it's noticing when someone isn't speaking up.
"There's gold in the quiet ones" is something I've heard said, and it's true!
So if someone doesn't seem to be offering much, take a second to check in with them and make sure you don't miss out on an important contribution.
3. Track progress, and agree on process
Needless to say, creating change requires action. Some kind of momentum. Having an agreed focus or intention is really important, as is introducing accountability.
As a group, think about what tools you can use to keep track of your progress and adjust your course when you need to. Talk about what you'll do if there's a disagreement, or if someone makes a mistake, before that situation arises.
It's really important to agree on your process right from the start.
That includes how you're going to remain flexible for the realities that tend to pop up when bringing a vision to life. Not just pushing blindly on to meet a goal, but also taking shared responsibility for how you're getting there.
Do you have regular times to check in with each other, and a structure for how that will work?
Do you have a system for recording what's being done, and changing your focus if you need to?
Are different people responsible for different aspects, and do they have the capacity to manage them?
Keeping focus is vital, but it's not the only thing to bear in mind. Which leads me onto my next point...
4. Allow space
So much of collaboration, as you've probably already gathered, comes down to balance. And one of the most important aspects to balance is maintaining your focus on progress, whilst making the space to allow whatever else needs to arise.
If you've ever been involved with a team on a high pressure project, you'll probably remember times when something that seemed way off-topic has sparked a huge insight into where you're at, or where you're heading.
Sometimes it's in moments of someone cracking a joke, that you discover this person's really afraid right now – and it turns out, they're not the only one having a crisis of confidence.
Or it's when someone feels like they are allowed to speak up and get it wrong, that an offhand comment triggers something else that gets you where you need to go.
Of course there are time perspectives. There's focus and intention. But if we plow through without the ability to let the human be there in our collaborating, we can miss so much. We don't get to read those really important signals – how is the team coping with this situation? What are we missing? What did we not take into account at the planning stage that is asking us to take a look at now?
5. Create consensus
If you've ever worked in a committee-heavy environment you might be groaning when you see that word. But bear with me. When it's approached thoughtfully, consensus can be a truly beautiful process.
Consensus isn't the same as just going with the majority vote. If someone just gets outvoted and they're seething about it, and they think that they're actually really right about something– if there's dissension – we can't achieve true collaboration.
But, where we can get to, perhaps, is that most people think this is right... and one person's not sure, or thinks no, but they're okay to go with it.
In this model, where we're coming from a place of deep trust and respect, we don't have enemies but we have adversaries. We can still disagree, but we can be allowed.
This is important. Because otherwise it doesn't feel good, and a hallmark of true collaboration is that it usually feels great – even when it leads you down a different path to the one you would have taken on your own.
Want to learn to lead effectively?
Our leadership programs and retreats are designed to help you ditch the "go it alone" mentality and balance powerful connection with rock solid boundaries, so you can make a real impact.
To find out more about BeFulfilled, Lead the Change or any of our other trainings or events, click here to book a call with the team.
How about you?
What's your experience of collaborating? Have you been blown away by the power of a dream team, or hit hurdles that still make you shudder? Share your experiences, good and bad – and any tips you've picked up along the way – below!
Our intention is simple. To support professional women to handle the day-to-day so they can unleash the bigger impact they feel called to make in the world.
We believe real leadership is less about skill, and more about having a well of physical, emotional, intellectual and spiritual strength to draw on. Every week we support thousands of grassroots leaders globally with our free articles, videos and online trainings with powerful tools and methodologies created BY women FOR women.
Become One of many™ women creating strong, meaningful connections in our community.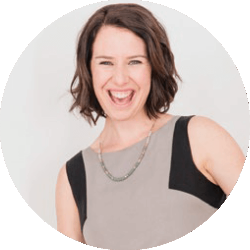 Latest posts by Joanna Martin
(see all)
Comments
comments. If you can't see the comments, please make sure you are not using the Safari browser, and are logged into your Facebook account and have provided consent to the "App and Website Cookies" control in your account.