So who did you think of first? Your baby? Your partner? Your mother?
The most important relationship you will have in your life is the one you have with yourself.
But let's get real here. Not many of us have a stack of time these days to spoil ourselves. Right now, heading off to the spa or going away with the girls for a week just isn't realistic. What's more, most of us are so busy holding up everyone else in our lives, we barely have a minute to take for ourselves.
When someone tells me to "take care of myself", I think: "When?"
So if doing more isn't the answer, what is?
Today I want look a little more deeply at how you connect with yourself. Because actually, when you strip away the external ways we take care of ourselves, we have an opportunity to explore the fundamental beliefs that lie beneath. And when you know how to accept yourself – even love yourself – that's when things really start to change.
After all, you can have all the massages in the world – but if you fundamentally think of yourself as being useless, inadequate and a failure, they're not going to make much of a difference to your day to day experience.
Maybe it's time to start thinking about the relationship with ourselves the same way as we think of our relationship with other people, especially the significant people in our lives. We spend a lot of mental and emotional energy on maintaining and improving those relationships. But how much positive emotional energy do you put back into yourself?
Here are 4 ways to begin to cultivate a healthier relationship with yourself.
They're simple, free, and you can do them anywhere.
Why not pop them on a post it note, stick them to the fridge, and start reconnecting to yourself today?
4 ways to nurture your relationship with yourself
#1 ATTENTION
Developing a relationship with yourself is not selfish. It doesn't have to be about spending more time alone. By paying attention to how you really are, you can begin to notice how you react to things, instead of jumping to feel the way you think you "should". Try simply being mindful of your emotions as you go about your day and tuning into how you really feel. Be heard.
#2 APPRECIATION
One essential element of a good relationship is appreciation. Think of how much you do in a day! Be thankful you can do these things and appreciate your ability do them. Be grateful for yourself; for your mind, for your body, for your heart. No one else knows all the things you do – the way you take care of your team; the hours you spend worrying about people you care about; the juggle that goes on every day for you to be present for the things you need to do. Take a second to really appreciate yourself for trying, and for everything you do – however imperfectly.
#3 AFFECTION
As your relationship with yourself develops, you have to be willing to both give affection and receive affection. You have to be open to being gentle with yourself. Give yourself time, give yourself patience, give yourself love. Can you introduce some gentle physical affection too? If that feels hard, start with something small, like a lovely hand cream or a soft pair of gloves for walking are a great place to start.
#4 ACCEPTANCE
No relationship is perfect. We'll all probably do things that make no sense as we go about improving the relationship we have with ourselves. We'll go to bed mad with ourselves. We'll be critical and judgmental – we're only human, after all. But we'll make up. Accept the relationship will have its ups and downs. Because every relationship does. Learn how to accept yourself – flaws, frustrations and all – and life will get a whole lot easier.
How about you?
How do you feel about yourself today? What small act of kindness could you do for yourself to show how much you care?
Does your most important relationship need a boost?
Love and Intimacy is a free 3-hour workshop to help you nurture the relationships in your life – with yourself, your partner, family and friends. In this warm, practical session we'll gather to explore what challenges we're facing in our relationships and how you can learn to overcome them.
Registration is free, and if you can't make the live session we'll share a recording.
Click here to sign up for your free place.
Our intention is simple. To support professional women to handle the day-to-day so they can unleash the bigger impact they feel called to make in the world.
We believe real leadership is less about skill, and more about having a well of physical, emotional, intellectual and spiritual strength to draw on. Every week we support thousands of grassroots leaders globally with our free articles, videos and online trainings with powerful tools and methodologies created BY women FOR women.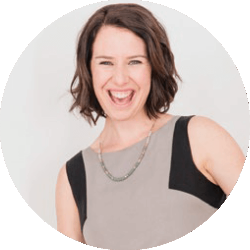 Latest posts by Joanna Martin
(see all)
Comments
comments. If you can't see the comments, please make sure you are not using the Safari browser, and are logged into your Facebook account and have provided consent to the "App and Website Cookies" control in your account.