Are relationships about compromise? In 2011, Madonna was quoted as saying:
"The older I get, the more I understand about the nature of relationships and how to have a successful one. The more I realize that it has to do with compromise and sacrifice and that's just the way it goes. And unless you want to be alone for the rest of your life, you have to realize that."
Put like that, it sounds pretty black and white, doesn't it? And yet, you probably know other people who are equally adamant that the right relationships are ones where you don't have to sacrifice any part of yourself, or compromise who you are. So what's the answer?
Here's a quick guide to getting clear on when it's a good idea to compromise.
What are you compromising on?
First things first, it's important to get clear on your values when it comes to relationships. Values are the things which matter most to us – they're our fundamental motivations in life. To explore your relationship values, start by asking yourself the following questions:
What's most important to you?
What won't you tolerate?
What motivates you?
When you have a list, try grouping similar values together so you can come up with a list of around 5 that feel most important to you.
Knowing your values is a really helpful sign post when it comes to considering a compromise. (If trust is on that list, for example, you're unlikely to want to compromise when it comes to a partner who isn't honest with you.)
But it's not the only thing to bear in mind. Some things aren't values, but are vital to you being able to live your life. These are your needs, and they're the second aspect to consider when a compromise comes up.
What are your needs?
Needs are the basic requirements for us to be able to function. Not luxuries or desires, they're the minimum things we need in place to be ourselves. Maybe you need 8 hours' sleep at night, time to walk in nature, or plenty of water. In relationship, you might need to have a certain amount of physical contact, or time to be alone.
That's not to say that you'll never compromise on your needs. If your adventure-loving partner wants to get up at dawn to go on the holiday of their dreams, you might agree to compromise as a one-off.
But if your friend won't stand for anything other than a night of cocktails, when you know your body needs to steer clear of alcohol, it could be time to decide you're not going to compromise.
When you know your values and needs, you can set clear boundaries
Your boundaries are the agreements you make with yourself and others about what you will and won't tolerate. You can have boundaries with others, for example about how your kids behave or when you're available for work requests from your boss. And you can also have boundaries with yourself, for example about what you will or won't tolerate.
At our BeLove retreat, we create a relationship manifesto. This isn't just for intimate relationship, but for how you're going to behave in all relationships. If you have a partner, this can be an incredibly helpful thing to share, so you know the common agreements you want to put in place.
Perhaps you commit to discussing disagreements over a cup of tea, instead of having a screaming match in the car on the way to your mum's. Knowing that in advance can help you figure out compromises before tensions rise and things get heated.
So when could you think about compromising?
Outside of your values, boundaries and needs there are many cases when compromising your personal preference is something you're happy to do. For example, you might decide to compromise when it comes to expressing appreciation for people you're in relationship with.
The Five Love Languages are a system of distinguishing the ways we express and receive love. They are:
Words of affirmation
Acts of service
Receiving gifts
Quality time
Physical touch
Maybe you're a hugger – you love physical touch and it's the way you'd naturally show your partner you love them. But what your Dad would most appreciate is having your help with things he's trying to do – he's all about the quality time.
Or you really want to show your colleague how much you appreciate them. You've noticed how words of praise really light them up, and so you take the time to compose a thoughtful email detailing exactly the impact they're having on you.
We're all different, and the Love languages are a great example of how we can compromise in a way that feels good, because it allows us to deepen our connection with others.
The same thing goes for many other areas of compromise. Often, it's those differences from other people that attract us to be in relationship with them in the first place.
So whether it's expressing love, choosing what to have for dinner, or where to live, there are all kinds of opportunities for compromise. What's key is understanding the motivation behind your decision, from an understanding of where your own boundaries lie.
What's at the root of the compromise?
Perhaps the most important thing to consider when it comes to compromise is what the motivation is behind it. If you're compromising in an effort to please the other person, or make them like you, it might be that the root cause is a fear of not being good enough. Eventually, that kind of pattern can lead to you feeling resentful, put-upon or drained.
On the other hand, compromise can come from a place of wanting to make the other person feel good, and brighten their day. Maybe you don't love that one band your partner's been obsessed with since university – but you'll book them tickets and go along to the concert because you know what deep joy it will bring to their lives.
When you know your needs and your boundaries, and you're clear on your values, you know you're staying true to the things which matter most to you. Compromise can be a place you choose to visit to express love to those around you, without feeling like you're betraying yourself.
How about you?
What's your experience of compromise? Do you make conscious decisions to compromise for your partner – and do they make compromises for you? Share your experiences, positive or negative, in the comments.
If you're ready to transform your personal relationships, and discover profound self-love, join us for BeLove - our 2-day retreat to discover how to make meaningful relationships with anyone who matters to you. Click here to register for your free place.
Our intention is simple. To support professional women to handle the day-to-day so they can unleash the bigger impact they feel called to make in the world.
We believe real leadership is less about skill, and more about having a well of physical, emotional, intellectual and spiritual strength to draw on. Every week we support thousands of grassroots leaders globally with our free articles, videos and online trainings with powerful tools and methodologies created BY women FOR women.
Become One of many™ women creating strong, meaningful connections in our community.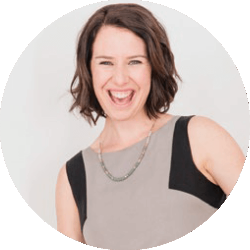 Latest posts by Joanna Martin
(see all)
Comments
comments. If you can't see the comments, please make sure you are not using the Safari browser, and are logged into your Facebook account and have provided consent to the "App and Website Cookies" control in your account.