---
 By Dr Joanna Martin: Founder, oneofmany.co.uk.| Author. Women's Speaker. Entrepreneur. Ex-doctor. Loud Sister. Baby Wrangler = No professional training but do a fine job nonetheless!
---
We all have those days when we feel as if we are drowning.
Everything we need to do in our busy lives gets overwhelming from time to time. All of a sudden we are sinking and we can't breathe.
Last Sunday I had a deadline, a houseguest, a broken washing machine, a sick child and a birthday party all at the same time. I flailed around, uselessly grasping at straws and eventually gave up and let myself sink.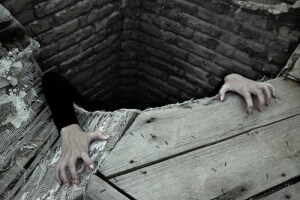 Why is it that despite being bombarded with messages about me-time and meditation we don't seem to be listening?
When I read about the dangers of stress, instead of doing something about it I stress about it…stress about stress! I don't know about you but when I'm in a frantic state the last thing I think of doing is getting to a yoga class.
My mantra becomes 'I don't have time' and the very choices that could help me most are the last ones on my mind.
So if you keep forgetting to find twenty minutes twice a day for meditation, or if getting to the gym seems like an impossible dream this week, here are three quick fixes to keep your head above water.
1 – Talk to Someone
The quickest and easiest way to get perspective on your stresses is to the share them with someone else. Often just the act of putting our worries into words makes them seem smaller. The thing is, we don't talk like we used to and that's okay. Text a pal, stick it on Twitter, post on Facebook. It's all good venting. Chances are that if you write a ranty email to a friend you'll feel better without even sending it.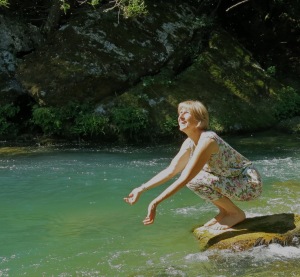 2 – Look Up
One consistent message is that being in nature helps us to relax. Except it's not easy to go for a country walk when you're being pulled in ten different directions. We dismiss the advice because it is impractical. But there is one soothing natural beauty that is never far away. Are you by a window? Look up from the sink full of dirty dishes or the screen with ten different projects open and find the sky. Remind yourself that you are One of many. Feel the light on your face. Breathe.
3 – The Sixty-Second Massage
There's a reflexology point about two finger widths above the armpit where the arm meets the chest. It's called the Central Treasury. Stimulate this point by massaging here quite firmly with your opposite fingertips. Do this for thirty seconds then switch sides. You'll find yourself instinctively breathing more deeply. The Central Treasury helps to increase blood flow and balance your emotions. It also feels fantastic!
What are your favourite stress busters? If you try any of these and like them do let us know in the comments.
---
Join me in re-creating the future at the OneWomanConference November 7-9th, 2014