When I first discovered that the Parliamentary Women and Equalities Committee here in the UK was calling for evidence about the unequal impact of Covid19 on different groups of people (eg: women; Black and Minority Ethnic groups; people living with disabilities or long term illnesses; people undergoing gender reassignment; members of the LGBTQ community) I knew our community would have a lot to say.
And you did.
We heard from women from all walks of life, across the UK – and beyond.
Telling our shared story: One of many ways we give back
In just six short days, with characteristic generosity, you shared your experiences of the pandemic; your observations on the Government's response and your recommendations for future action.
You shared your fears, your anger, your frustrations, your hopes and your dreams.
We read and listened to every word of every submission we received.
Your words and your experiences, combined with our own research into the unique position of women in the midst of this crisis, formed One of many's first ever submission to a Parliamentary inquiry.
This marks a milestone for us as a community. Not only are we supporting each other to learn, grow, and make a difference in the world. We're using our collective voices to guide our political leaders to the change we want to see – and I am so grateful to everyone who contributed.
The final 33 page submission, including all of our recommendations can be read by clicking here.
I warn you now you may need a tissue. I cried when I first read it. I still do.
The power of our collective voice
Our submission doesn't just represent the voices of the women who responded with their experiences and their recommendations. It is a vivid portrayal of the lived experiences of thousands of women across the UK.
And your voices have been heard.
Last week the chair of the Committee Caroline Nokes MP announced that they had been overwhelmed with responses to their inquiry. She spoke in particular about the impact on women:
"Evidence shows that the economic impact has been experienced differentially by women – and in many respects, more severely".

Caroline Nokes, Chair, Women and Equalities Committee
As a result of the evidence they received, Caroline Nokes announced that the Committee would be conducting three additional "sub inquiries" looking at:
– Coronavirus and BAME (Black And Minority Ethnic groups) people
– Coronavirus, disability and access to services; and
– Coronavirus and the economic impact on women.
You can find out more about these inquiries here.
Raising each other up
At the end of April, at the peak of the Covid-19 pandemic in the UK, I asked each of you to imagine the voices of thousands of women speaking up and making a difference, and to join me in making that dream a reality.
I know that the past few months have been incredibly challenging for every one of us. We've all had to face unprecedented uncertainty in every area of our lives. Even before this global pandemic, time was our most precious resource.
So I am so moved, and so grateful, to each and every one of you who heeded that call.
And of course, the Covid-19 situation continues to evolve. It's not the only shift the world is undergoing. New movements for change are springing up, some of them led by women in our community. Maybe led by you. The global uprisings for social justice are making their voices heard.
We're all making daily decisions, small and big, about how each of us can look after our needs, be a stand for our values, and continue to support those around us. And I know we can continue to support each other through the BeOne community. Because we're stronger together.
What's next, now your voices have been heard?
No-one knows what's coming, of course. If recent weeks have taught us anything, it's that change is the only constant.
But I can tell you this.
We will continue to raise up your voices. Here in the UK, we will continue to call for a response from Government that reflects your experience during this pandemic. And we will continue to do whatever we can to lead the change.
If you want to join us in informing this important inquiry, you can still make your voice heard by making an individual submission to one or all of the sub inquiries.
You can be the change you want to see.
Our intention is simple. To support professional women to handle the day-to-day so they can unleash the bigger impact they feel called to make in the world.
We believe real leadership is less about skill, and more about having a well of physical, emotional, intellectual and spiritual strength to draw on. Every week we support thousands of grassroots leaders globally with our free articles, videos and online trainings with powerful tools and methodologies created BY women FOR women.
Become One of many™ women creating strong, meaningful connections in our community.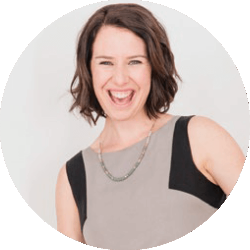 Latest posts by Joanna Martin
(see all)
Comments
comments. If you can't see the comments, please make sure you are not using the Safari browser, and are logged into your Facebook account and have provided consent to the "App and Website Cookies" control in your account.