Ali Kakande is one of many women in our community making a big difference in her corner of the world. So when she reached out recently to share her Carib Eats project, we were intrigued to find out more.
Her story of grassroots leadership exemplifies so much of what we're all about here at One of many.
Women collaborating and supporting each other. Women creating the change that is theirs to make. Women learning, growing and developing their leadership skills as they do it. I think you're going to love this project as much as we do.
So here's Ali, in her own words:
Tell us a bit about Carib Eats
Carib Eats started as one response to one request for help. I'm in a few local mutual aid groups on Whatsapp – voluntary groups helping distribute help and resources to people who need them most.
One Sunday back in March – just at the start of the Covid crisis – I saw a message from a resident who was worried her brother didn't have a meal that night. It was a worry echoed up and down Hackney, as food insecurity quickly became an issue. Well, I was cooking at the time and the solution was obvious: I'd make an extra portion, and bring it over.
I spoke to my best mate, and she was in her kitchen too. "I'll make some extra to share" she told me, when she found out what I was doing. Within the hour a meal was delivered, and that's how Carib Eats was born.
Now, Carib Eats delivers food once a week across Hackney to those who would benefit from a meal and a chat.
What makes this project so important?
Carib Eats is more than a meal. It's a chance for people to connect and feel they are truly part of the wider community and not defined by their needs.
It's important that people can request home-cooked meals that they are used to eating, and to let the people we serve know they haven't been forgotten. As the weeks go by we've got to know people a little more, and during lockdown those isolating alone have especially looked forward to seeing us.
One of the residents we support was involved in London's iconic Notting Hill Carnival for over 30 years. Unfortunately, due to ill health, he is no longer involved, but the volunteers have felt really privileged to listen to his experiences.
We want to use this opportunity to capture the rich stories of Hackney residents that we may not always hear.
Had you done anything like this before?
No! The funny thing is, I don't even really like cooking! And I honestly had no idea that the project would grow the way it has. But I've been so humbled by the response. There's something about home-cooked food, that people actually want to eat, that's really needed here.
We're connecting people, checking in on them, sometimes on people who are vulnerable.
Although we started during lockdown, I don't see the need for our support going away any time soon. Covid has simply highlighted the issues that were there already.
A recently published report by the independent Social Metrics Commission found that "Some 4.5 million people, or 7% of all people in the UK, live in families that are more than 50% below the poverty line. This compares to 2.8 million people (5%) in 2000/01, meaning that deep poverty is an issue that has worsened over the last two decades… Adding to these concerning figures is the fact that, of those currently in deep poverty, 2.4 million are also in persistent poverty; meaning that they have also been in poverty for at least two of the last three years."
What have been the challenges?
We're currently self-funded, and that isn't sustainable, so we're planning to keep going on a month-by-month basis depending on the support we have.
We put up a Just Giving page really quickly, just to see if we could keep going. That was when we came up with a name for the project, and a description:
"Four friends (& a Hackney resident on a bike) all connected through Hackney come together every Thursday. The meals have a Caribbean twist with a nod to Jamaican cuisine. We cook, deliver & chat. We would like to continue to do so and in order to do this we need help."
Honestly, I didn't know what to expect. But the idea caught on. I think people were drawn to the simplicity and honesty of our set up – there's no big organisation, no complicated structure.
I was busy with my phone switched off the day after the campaign went up, so it was my kids who messaged me to say "Have you seen what's going on?".
Within an hour, the donations were flooding in. That's when I realised that this was a project that had a life of its own.
How has the team organised?
At first, I kept saying "I'm not the boss!". But I've naturally found myself stepping into a leadership role – and I've started to acknowledge the skills I have around connecting and organising people. Somehow the fact that I'm doing it for the project, and not for myself, has enabled me to be bolder than maybe I would be otherwise.
As we begin to apply for funding, or I talk to people about helping us spread the word, I'm able to be more assertive because I'm doing it for Carib Eats. I believe in our mission and our team, and that's pushing me forward. I don't feel apologetic about asking for help.
Right from the start, we've all had some really frank conversations about what we're good at. Everyone involved has had to be really honest about what we're able and willing to do. Some of the earliest volunteers needed to pull back from the food side, which I completely understood. But they're still involved – cheering me on and helping me stay motivated; making connections and sharing what we're doing; or thinking up ideas for how it could evolve.
We've had interest from the Museum of London in documenting the project, thanks to a local contact – and I'm hoping to build the team more.
What's next?
As the lockdown eases, we're taking stock and looking to the future. The goal of Carib Eats is to continue to provide meals & connect people on a weekly basis. The challenges for many will not go away and we remain committed to supporting our community.
I'm fortunate. I have a job and a supportive network, so lockdown was easier for me than some. My own personal experience tells me that it is important to help where you can and to pass on kindness and support. We all need each other, especially when times are tough.
Want to help? Here's how you can help support Ali and the team at Carib Eats
1. Give
You can donate to Carib Eats' Just Giving page by clicking here.
2. Share
No worries if you can't donate! You can also help by sharing and spreading the word. Find the team on Instagram and Facebook and give them a like, follow or share.
3. Step up
Carib Eats are currently looking for someone to help with building their website and managing social media. So if you, or someone you know, would be interested in joining the volunteer team, please get in touch at caribeatslondon@gmail.com.
Are you changing your corner of the world?
Ali's one of many women making a difference in her corner of the world. A grassroots leader learning, growing, and connecting as she goes. We love to share stories from within our community to help spread the word about projects. Come over to our Facebook group and let us know if you've got a story to share!
Our intention is simple. To support professional women to handle the day-to-day so they can unleash the bigger impact they feel called to make in the world.
We believe real leadership is less about skill, and more about having a well of physical, emotional, intellectual and spiritual strength to draw on. Every week we support thousands of grassroots leaders globally with our free articles, videos and online trainings with powerful tools and methodologies created BY women FOR women.
Become One of many™ women creating strong, meaningful connections in our community.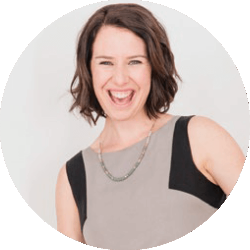 Latest posts by Joanna Martin
(see all)
Comments
comments. If you can't see the comments, please make sure you are not using the Safari browser, and are logged into your Facebook account and have provided consent to the "App and Website Cookies" control in your account.