"I can't feel my legs at all now!" I yelled to James as he shivered on the beach. "Come on in, it's fabulous!"
August in North Wales and I was channelling my inner Brit, stoically frolicking in the freezing surf despite the overcast clouds and drizzle. The sea really was glorious, even if it was undoubtedly very, very cold. And after the initial shock had worn off I really did stop noticing the cold in my fingers and toes. (For the record, that was not enough to get James into the water!)
And thanks to my medical training, I knew why. My body was responding in the appropriate way to the shock of the cold environment – diverting blood flow from my extremities to preserve my core functioning.
So what does this have to do with the fact that you're feeling so emotional right now?
Well, as I returned this week, I found myself reflecting on that physiological stress response, and how it relates to what we've been experiencing on a psychological level.
Many of us are noticing ourselves responding in unusual ways emotionally, having been plunged into the shock of the global pandemic.
Our responses are normal, but they're also important to pay attention to. Because, if we don't take notice of our own needs when it comes to processing our emotions, we can store up even greater problems in the future.
Why we're so emotional right now: the impact of stress
Every single one of us has come under stress in recent months – on top of the existing strains of our usual day to day juggle. Many of us were already in "Superwoman" mode when the pandemic began.
Somehow, we found reserves in the tank to power through that initial shock. And for each of us the impact has been vastly different. Some of us have lost loved ones, have been in frontline jobs, have seen businesses evaporate overnight. We've all been through our own challenges, big and small.
Not sure if you've been impacted? Think back. Have you experienced:
Crazy dreams
Flashbacks to particularly stressful moments
Crying inappropriately
Losing your temper with someone you wouldn't usually
A feeling of numbness or dissociation
These are all symptoms of the stress you've been under.
And we've adapted. We learned new habits. We learned how to interpret statistics and analyse exponential curves; to carry a mask and wash our hands. We've gradually learned to adopt a 17 step process for grocery shopping, and navigate an advanced series of risk management protocols before considering something as previously simple as "visiting grandma".
Every single one of these adaptations has drawn more on our executive function – requiring energy to make decisions and adjust to change.
And of course, that's only looking at the Covid pandemic. Everything else in life didn't stop. If your parent has dementia, your relationship's breaking up, or your child has additional needs, you'll have been navigating those things as well. You might have been deeply involved by the Black Lives Matter movement, had your financial foundations rocked, or had another health issue crop up.
Just because many of us have now got through the hard part of full lockdown, doesn't mean things have got easier.
No wonder we're feeling so emotional right now!
Now, we're facing a new and different challenge.
For many of us our energy for change, our drive for stepping up and being creative again, for making change in the world, having an impact through business or leading our family into new ventures – is hugely depleted right now.
We're frustrated, sad, grieving, procrastinating and confused.
So how does this relate to my tentative steps into those bracing Welsh waves last week?
When we're faced with extreme stress, just like my shivering limbs in the North sea responded to the physical cold, our psyches react. We tend to shut down our emotional response in order to get through. We go into "functioning" mode, doing what needs to be done – furloughing staff, comforting kids, reassuring partners.
And it's important to understand that this is a completely normal thing to do.
When we're facing trauma or stress, we often suppress the emotions that accompany it. It enables us to keep going and preserve ourselves and our loved ones.
But those emotions don't go away. As time goes on, many of us are starting to feel "full up" with emotion. This is where that "I'm just so emotional right now!" feeling starts to crop up. We've experienced fear, panic, anger, rage, division, isolation.
And most of us don't have an "emotional hygiene" practice for safely letting go of those pent-up feelings.
It's been a highly emotional time across the planet
Normally when you have a tough time, you can turn to someone who's not having a tough time. But when everyone's in the midst of turbulence, we've got no one to turn to. We become isolated – and that exacerbates our stress.
You might have gone through periods of numbness, and now find that your emotions are starting to spill over in inappropriate ways.
Or perhaps you experienced a snappy stage a while back, but now you're starting to feel increasingly withdrawn – and you know you're comfort eating at night in an attempt to keep those uncomfortable feelings at bay.
There's no rule book for this stuff, and the science surrounding stress and trauma is still evolving. If you're feeling so emotional right now, that's OK.
What's clear is that almost all of us are experiencing some kind of emotional reaction to stress – and we need to make sure we prioritise addressing that as soon as we can.
What can you do if you're feeling extra emotional right now?
Dealing with our emotions depends to some extent on the scope of the trauma. If you've experienced massive trauma and it's seriously impacting your life, I suggest you find a professional counsellor or therapist to help guide you through your experience.
Otherwise, there are 4 things you need to allow yourself to safely and powerfully process your emotions. And one simple way you can access them, absolutely free.
1. Safe space
To really allow yourself to process emotions, you need to be in a "safe space". Physically, you need to be able to relax and know that you're not under threat, and won't be disturbed, so that your body can fully relax. And it's also important to have enough time to get into the process, without being called away to work, parent, or otherwise be a "grown up". Switch off notifications, close the door, and let others know not to disturb you.
2. Time away from the everyday
Time to delve into your emotions needs a distinct space from all the other demands of your life. Giving yourself the space to hold your feelings acknowledges how important this is. Just as a massage or exercise class might tend to your body, this is an important aspect of supporting your emotional health. Prioritise it, make space for it, and allow yourself to acknowledge everything you've been through.
3. Tools to help you work through emotions
There are many different tools you can use for feeling and processing emotion – and a skilled professional will be able to share the ones which will be most effective for you. At One of many we have a host of resources to help women process their emotions healthily – and I'll share more about our upcoming workshop, which is free to join, in a moment.
4. Support from a competent guide
This might be a coach, counsellor, healer or trainer – you might do this as part of a group or 1:1. Emotional work can be really challenging to do by yourself, and if you have an experienced guide to lead you through the process you'll be able to more fully release the stress you've experienced and trust that you'll feel freer at the end.
You're invited to start the healing process together
We're acutely aware that thousands of women in our community and beyond have been shouldering a huge amount during this extraordinary year. Our submission to the Parliamentary Women and Equalities Committee here in the UK revealed how disproportionately women had been impacted by Covid-19.
And now, as time passes and our challenges and experiences morph and change, we're hearing the need for support to heal, grow, and reconnect to our energy to be a force for change in the world.
Momentum for Change is a 2-day interactive virtual experience happening on 19–20 September.
We'll be gathering as a global community of women to create a safe space where we can start this healing work together.
It's going to be an incredible space for transformation, with amazing guest speakers, interactive workshops, and sessions to address the many and varied challenges we're facing – from our careers to our wellbeing.
Registration is FREE and we're committed to inviting as many women as we can to this very special gathering. Please forward this article to anyone you know who's been experiencing the stresses of the past year, and would love to join us.
Click here to book your place now.
Our intention is simple. To support professional women to handle the day-to-day so they can unleash the bigger impact they feel called to make in the world.
We believe real leadership is less about skill, and more about having a well of physical, emotional, intellectual and spiritual strength to draw on. Every week we support thousands of grassroots leaders globally with our free articles, videos and online trainings with powerful tools and methodologies created BY women FOR women.
Become One of many™ women creating strong, meaningful connections in our community.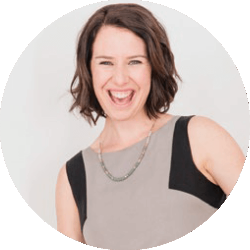 Latest posts by Joanna Martin
(see all)
Comments
comments. If you can't see the comments, please make sure you are not using the Safari browser, and are logged into your Facebook account and have provided consent to the "App and Website Cookies" control in your account.