Hands up if you've ever been given some really good advice - and then promptly ignored it? Me too. One of the most powerful aspects of coaching is the way it allows us to arrive at our own decisions about our next steps. For me, that's a key difference between a consultant and a coach - and I explain why that is in this quick 5-minute video.
The difference between a consultant and a coach
In it, I share:
What a consultant is, and what we might expect them to do
What we mean when we talk about coaching
The elephant in the room when it comes to coaching - this one's for the sceptics out there!
How about you?
I'd love to know your take on this distinction. Is the difference between a consultant and a coach one you're conscious of, and have you ever grappled with the concept of what coaching is? Are you someone who prefers to engage an expert who'll give you specific advice, or do you thrive when you're able to reach your own conclusions?
Leave us a comment, let us know.
Got a question about coaching?
Every Tuesday I host a live "Lunch and Learn" session on the One of many Facebook page. Click here to join me live at 1pm UK time, when I'll be sharing tips on making an impact without burning out - and answering your questions too.
Our intention is simple. To support professional women to handle the day-to-day so they can unleash the bigger impact they feel called to make in the world.
We believe real leadership is less about skill, and more about having a well of physical, emotional, intellectual and spiritual strength to draw on. Every week we support thousands of grassroots leaders globally with our free articles, videos and online trainings with powerful tools and methodologies created BY women FOR women.
Become One of many™ women creating strong, meaningful connections in our community.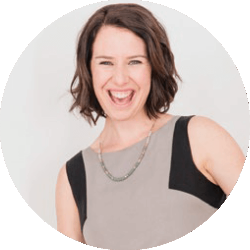 Latest posts by Joanna Martin
(see all)
Comments
comments. If you can't see the comments, please make sure you are not using the Safari browser, and are logged into your Facebook account and have provided consent to the "App and Website Cookies" control in your account.