Isolation is defined as "the state of feeling alone and without friends or help." If that's a feeling you've had even a glimpse of lately, it's important to take action to get the help you need.
Whether lockdown's taken its toll, you've thrown yourself into building a business and let your close friendships drop, or made a transition into motherhood or retirement, there are times when all of us can feel as though we're no longer supported by the groups that once held us.
What isolation isn't
Let's clear one thing up first: just because you're alone, doesn't mean you necessarily feel isolated. Introverts and Highly Sensitive People, as defined by Elaine Aron in her brilliant book of the same name, typically need plenty of time by themselves to "recharge" after spending time with other people.
And in our community we actively suggest you take some time out to do something that gives you pleasure by yourself – we call it 'Soft Play' – whether it's a trip to the movies, a walk in nature, or letting yourself loose in a gorgeous stationery shop.
(If the sound of taking time out just to do what's fun for you made you splutter your tea over your screen just now, you might want to listen into our free audio all about Soft Play, which you can access for free when you join the community).
Isolation is the feeling of being alone, and that can be the case whether you're surrounded by people or not.
(Even pre-Covid, loneliness was a real issue for lots of women!)
Think of the mum whose main social interaction day to day is with people under the age of 10 – but needs to talk about the disaster her marriage has become.
Or the leader who's always strong for her team, but has no one to turn to when she needs to open up about how uncertain the future feels right now.
If you've ever looked around at your family or colleagues and thought "None of you have the slightest idea what's going on in my head right now" then you've had a glimpse of isolation.
When it continues, it can be a tough feeling to shift. It's really hard to make positive changes in your life or feel motivated by your day to day when you don't feel like you have anyone in your life who understands you.
So if you are feeling isolated – or just in need of some support – here are our suggestions.
What to do if you feel isolated
1. Know it's not you
We have a horrible tendency to blame ourselves when things aren't going well. "There must be something wrong with me" you think as your colleagues head out to get drunk on a Friday night – when you're on a green smoothies, yoga-at-dawn mission for true inner vitality.
There's not, and there's probably nothing wrong with them, either. You're just not a match for them right now.
As our community's grown we've learned time and again that there's a place for all of us out there. People who "get" us, others looking for friends and deep connections; women who are going through just the same things and experiencing the same doubts and fears as you do.
All you have to do is find them. Easier said than done? Read on.
2. Open up
Feeling as though you're alone is surprisingly common, but it can also be encouraging to discover that connection is out there if you look for it. Kate Leaver wrote The Friendship Cure, "A manifesto for connection in the modern world". She writes:
"We let friendship opportunities pass us by every day because we are too awkward, too complacent or too shy to grasp them. Have the courage to change that… You'll be surprised by how many potential friends there already are in your orbit."
Kate's suggestions include:
Inviting a friendly neighbour out for a walk
When you chat to someone interesting, add them on Facebook and ask them to grab a virtual coffee some time.
Instead of routinely greeting the same person in on your team, suggest an after-work catch up to debrief on the week.
Turning those civil interactions into a solid support network might feel scary, but you never know if other people are feeling the same way you do.
Bite the bullet and put yourself out there – what's the worst that could happen? A polite no?
3. Try an online group
The web can sometimes increase our sense of isolation, but it's also a source of incredible connection and sisterhood. If geography or time is challenging for you – maybe you work long hours or live somewhere remote – online groups can be the neighbourhood café you dream of.
BeOne is our Facebook community and OK, I'm biased, but it's one of the places on the web that's the friendliest, liveliest, and most authentic I've come across. No icky self promotion or descending into name-calling – just refreshing openness, frank chats and the joy of celebrating our successes with other women. Click here if you'd like to join our crew – we'd really love to welcome you!
Now, we might not be your cup of tea of course, and that's fine! We won't take it personally.
The point is, there's bound to be a group out there that does resonate. Use the search bar, follow likeminded friends, double check if websites you visit have a forum or group you can connect with.
4. Reach out
You've found the online group that feels like home… now what? Everyone's baring their souls and asking for advice, but their lives sound so exciting and sorted… they'd never want to hear from boring old you with your boring old life, right?
Wrong.
If you're feeling really low and isolated, it's going to be tough to move past the part of you that's terrified to take that step.
It can feel a bit like being back in the playground. Only, here's the thing – we're not in school anymore. There are so many women out there ready to support you and connect with you, but they won't know who you are unless you pipe up.
I've lost count of the number of posts in our Facebook group that begin "I'm so nervous to post this…" or "I've been dithering about writing for weeks so I'm just going to take a deep breath and do it…".
Let people know who you are and what you need.
You don't have to overshare, reveal your darkest secrets or even tell people how alone you're feeling.
But if you could do with some support, or advice, or just a friendly hello: ask for it.
5. Invest in support
If you're really feeling isolated, and the feeling doesn't go away, you might need some extra help to get yourself back to a place where you feel seen and supported. That's totally OK – in fact, it's likely that all of us could do with some extra support at some points.
Feeling isolated can be a sign of depression, that you could talk to your GP or another professional about.
It might also be a sign that you're in a transition period of your life and would really benefit from a helping hand to support you to figure out what's next. If that's the case, come and join us in Living the Change.
Join with a Gold membership and you'll be allocated a personal coach to talk to about anything that's coming up for you right now. She'll give you expert support and signpost you to any additional resources you need.
Plus, you'll get access to all the tools and resources in our membership site, and The Hearth, our private online coaching space space. Our in-house coaches are there to answer your questions and provide support whenever you need it.
This isn't about whining or blaming or being victims. It's a place to find an empowered sharing of what's truly going on and practical tools and strategies to help you to create the life you want – to get the results you want to get.
How about you? Have you ever felt isolated, and what did you do to move past it? Your experience might be just what another woman needs to read right now – let us know in the comments.
Our intention is simple. To support professional women to handle the day-to-day so they can unleash the bigger impact they feel called to make in the world.
We believe real leadership is less about skill, and more about having a well of physical, emotional, intellectual and spiritual strength to draw on. Every week we support thousands of grassroots leaders globally with our free articles, videos and online trainings with powerful tools and methodologies created BY women FOR women.
Become One of many™ women creating strong, meaningful connections in our community.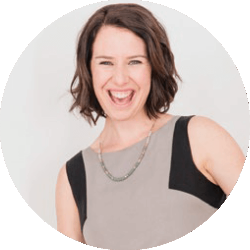 Latest posts by Joanna Martin
(see all)
Comments
comments. If you can't see the comments, please make sure you are not using the Safari browser, and are logged into your Facebook account and have provided consent to the "App and Website Cookies" control in your account.