Right now many of us are isolating ourselves from connection with others more than we ever have before. And I am more present than ever to the effect that's having on all of us. Because the fact is, we need community.
We overlook the importance of connection at our peril – as I'm going to share with you today.
I know I'm not alone in really, really missing my nearest and dearest. Lately, I've found myself looking back over photos of retreats and events. Where we used to come together in a room and dance together and hug each other without even thinking about it twice. We would go to concerts. We would go to bars. We didn't care how many other people were in a small enclosed space with us.
For many of us, those times feel very, very far away.
The problem with isolation
The isolation and loneliness we're facing are compounded by the additional stress we're all under.
Maybe you've had a bad night's sleep, got a looming work deadline, or your kids are being particularly challenging.
Maybe you're grieving. Or sick.
Many of us are having to navigate redundancies or put people on furlough, or work out whether we should or shouldn't open for business. All the sorts of things we're facing at the moment are causing us to be way more stressed than usual.
And yet, for some reason, the more stressed we get, the more we isolate.
I have seen it again and again in our community.
Could our "Superwoman" streak be stopping us from connecting?
Many of us have an unconscious belief that if things get stressful, we have to draw away. We think we can only be in the world when we are positive, or when we've all got it all figured out.
Many of us grew up being taught to share happy things and hide sad things. And if that's what you grew up with, then at a time when stress is magnified, we are tending to isolate even more.
So let's talk about why we need community and why connection is so critically important.
Here are 6 reasons why connection is critical to all of us.
#1 We need to belong
As the wonderful Brené Brown puts it, we are "hardwired for love and belonging". It's in our very DNA, the fabric of our being to love, to be loved and to feel like we belong somewhere.
#2 We need support and belief
I often work with women entrepreneurs, in my one-on-one consultancy. And there's often this sense of imposter syndrome. We think "I really should believe in myself more". To a certain extent that's true, but there is a big part of self-belief that actually comes from others.
I tend to surround myself with people who believe in me more than I believe in myself. And that works beautifully for me. I am surrounded by a team of incredible men and women who believe in me more than I believe in me. They create a leadership space for me to lead them in. And I keep stepping into that.
Having people around us who believe in us is so important, so that when we hit something that's hard to navigate, whether it be a work thing, a family thing, a relationship thing, we've got someone to tell us "I know you're having a tough time, but I believe in you. I really believe in you. I know you can do this. Let's see if we can come up with some ideas together." Sometimes that support looks like troubleshooting and problem solving together. And sometimes that support looks like just being there.
#3 We need collective wisdom
When it comes to solving a problem, a group does better than any individual out there. We can get to a point beyond where any one person could go on their own. And that's connected to the fourth reason, which is:
#4 We need to push our own limits
We will all stop ourselves at some point. Oftentimes others give us that gentle push that has us grow and expand into an area that we might not have otherwise gone into. We need community for that. It's something we can't do for ourselves.
#5 We need accountability
We need other people to declare our intentions to. They can remind us of what we've decided and help us stick to our plans, whatever plans they may be.
#6 We need others' energy
I confess: This is something I don't quite know how to describe. I know that for myself, some of the biggest breakthroughs I've had happen, not in one-on-one coaching sessions, but where I'm part of a collective coming together as a group. It can happen virtually. I've seen it in the group who have gathered for the Activate Challenge this week. There's a motivation in there. We can share energy when we come together in community, and it's powerful stuff.
Is it time you got connected?
My challenge for you today is to reach out and get connected to somebody.
If you have a good friend you've not connected with for a while, reach out, have an evening with them on zoom and talk it through. Send a care package. Send a postcard. Connect!
If you're friends with someone on social media, why not ask them if they'd like to have a virtual coffee together?
And if you don't even know where to start with community, please start by joining one of our online groups because they are full of exquisite and extraordinary women who know how to be a fierce, committed stand. They know how to be supportive and gentle and nourishing when they need to, they know how to love and they know how to accept love. That is one of the things that makes our community so deeply rich and profound.
And if you'd like to experience what it's like to gather virtually with hundreds of women – and discover how to reconnect to your joy and optimism for the future – join us for the Activate Your Vision workshop, happening tomorrow. It would be an absolute pleasure to have you there, as part of our global community of women.
Click here to register for your free place at the training.
Our intention is simple. To support professional women to handle the day-to-day so they can unleash the bigger impact they feel called to make in the world.
We believe real leadership is less about skill, and more about having a well of physical, emotional, intellectual and spiritual strength to draw on. Every week we support thousands of grassroots leaders globally with our free articles, videos and online trainings with powerful tools and methodologies created BY women FOR women.
Become One of many™ women creating strong, meaningful connections in our community.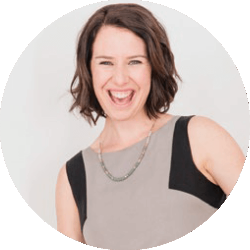 Latest posts by Joanna Martin
(see all)
Comments
comments. If you can't see the comments, please make sure you are not using the Safari browser, and are logged into your Facebook account and have provided consent to the "App and Website Cookies" control in your account.