With a big mission to transform the lives of one million women leaders, International Women's Day is an annual celebration for us. And in 2021, our campaign focuses on WHY we're doing what we're doing. #ForTheNextWoman
Why #ForTheNextWoman?
In these volatile times it's become more and more clear how much inequality and injustice there is in the world. The UN theme for #IWD21 is 'Women in leadership: Achieving an equal future in a COVID-19 world'.
Which has led to many of us asking ourselves the question — is changing my own life really enough?
In the face of all the GIANT things that need to change in the world, is focusing on your own needs selfish?
Here's my take on this.
I believe that one of the ingredients we need in order to create a thriving, just and equal world is capable, empowered women.
Women who are not afraid to say 'I matter' and 'what I want counts' and to bring pleasure and joy and excitement into their own lives.
It's really important, of course, that we also change the systems. The exploitative, extractive cultures and our unconscious biases that cause harm without us realizing it.
But I don't think we can wait until the systems themselves are fair to take action. If we can equip and empower women by showing up in SPITE of the current systems, we can become one of many women moving the dial for the ones who come next.
If, right now, your focus is on sorting out your finances, or being there for your kids, or supporting your team — never think what you're doing isn't enough.
You're modelling a new way of being in the world. And it's one that will, I hope, have repercussions for generations to come. #ForTheNextWoman in fact.
And when you're fully resourced, capable, energised and ready to make a difference your impact will be far greater. When you're standing in your power – nothing is impossible.
How are you making a difference?
Someone shared a gorgeous quote into the BeOne community this week. It's a Chinese proverb:
When sleeping women wake, mountains move.
And women in our community are part of that process of waking up. When we know how to fill up our energy, set clear boundaries, make powerful decisions and collaborate effectively, it's time to turn that power back out into the world.
To create a better future #ForTheNextWoman
The tools we share at One of many are designed by women, for women, and they help women around the world create extraordinary results.
For our coaches, they've allowed them to make an extraordinary impact this year.
Take Caroline Doran. We spoke to her at the end of last year, when she shared how profound an impact she'd had with her clients in 2020.
"My clients are in the charity sector. There's a lot going on and it's very difficult. I started quite a big coaching contract just as lockdown started, which was just amazing timing. And I got so much from helping people through this huge kind of 'what the hell is happening?!'.
Being able to support people through that space of coaching, it gave me such a great sense of purpose and focus".
Or Jen Goddard, an actuary. She told us
"I'm involved now in our gender diversity network in the office, trying to bring more of the coaching skills across the board and trying to get people to recognize how that can work.
Because what you so often see in talent programs is that people who are doing well get better. And the ones getting left behind are still left behind.
So I wanted to find the people who aren't thriving, but would be talents if we could just get them to look after themselves. You know what I mean? It's going from "let's find some female talents and promote them" to "actually, let's make everybody better". And even the playing field in that way."
I love seeing our coaches doing the work they do #ForTheNextWoman.
How about you?
And so, this International Women's Day, we're inviting you to join us in this celebration of women and the difference it makes to the world when we're empowered. Here's what to do.
#1 Spend some time thinking about who you're making changes for.
Are you standing up to your boss so that the next woman in your role won't have unreasonable demands on her? Are you sharing the honest version of your life on social media, so that the next women feeling like a failure will laugh and know she's not alone? Are you showing your kids, your niece or nephew that you're stepping up and making the world a better place?
Take a moment to acknowledge what you're doing. It might seem small, but you're part of a far bigger movement. Celebrate the impact you're having on your own corner of the world — together, we are having a mighty impact.
#2 Shout your message from the rooftops!
We're giving away a scholarship to our Coaching Certification for one of the women sharing the changes she's making #ForTheNextWoman. So if you've been inspired by the difference our coaches are making in the world, make sure you take part to be in with a chance of getting your training costs covered by us! To take part, simply:
Post a message/photo/video on your personal page or profile on social media AND in the BeOne group, explaining who you are stepping up for
Tag @oneofmanywomen and, if they're on Facebook, a friend/relative/client you're stepping up for this International Women's Day.
Make sure to use the hashtags #FortheNextWoman and #IWD2021 and tag @oneofmanywomen

We'll select a winner from the posts shared and Jo will officially announce the winner on her Lunch and Learn live on Tuesday 9th March.
Have fun!
Our intention is simple. To support professional women to handle the day-to-day so they can unleash the bigger impact they feel called to make in the world.
We believe real leadership is less about skill, and more about having a well of physical, emotional, intellectual and spiritual strength to draw on. Every week we support thousands of grassroots leaders globally with our free articles, videos and online trainings with powerful tools and methodologies created BY women FOR women.
Become One of many™ women creating strong, meaningful connections in our community.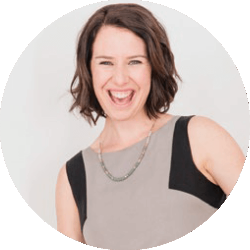 Latest posts by Joanna Martin
(see all)
Comments
comments. If you can't see the comments, please make sure you are not using the Safari browser, and are logged into your Facebook account and have provided consent to the "App and Website Cookies" control in your account.