What is true financial freedom? The phrase has a delicious ring to it – but for an awful lot of us the actual definition isn't clear. The reality is, unless you know what you're aiming for, it's impossible for you to create strategies that will get you there.
When it comes to financial empowerment, too many of us get confused about the basics – like what is true financial freedom – meaning we don't focus our energy where it's most effective.
And this stuff matters. According to CNN, the largest growing economic force in the world isn't China or India – it's women. We account for 85% of all consumer purchases. If we were all able to make conscious, empowered choices around what we spend, rather than making those decisions unconsciously, we really could change the world.
Financial empowerment is a really important strand of our work here at One of many, because our finances are one area where a lot of us experience a great sense of disempowerment. To be clear, I'm not just talking about how much money you have.
When I talk about financial empowerment, I mean being really clear on what your financial situation is, taking responsibility for it, and understanding the strategies you need to move forward to the next level of growth. Without that level of understanding of wealth, you won't be truly empowered.
What is true financial freedom?
So what is true financial freedom? The first thing a lot of us think of is an emotional state.
"When I'm no longer stressed about money" or "Never having to think twice about buying what's best for my family."
Sound familiar? But these kinds of woolly definitions can actually hold us back, because they don't give us a clear sense of what we need to do in our lives right now to change things.
(After all, it's perfectly possible to have millions in the bank and still think twice about buying things – or to be earning very little, but feel great clarity about how you're moving forward.)
At One of many, financial freedom has a very specific meaning, and that's what I want to share with you today. It's one of the 4 stages in our "pyramid of wealth" – a really simple model we use to help us understand where we are financially.
The 4 stages of wealth
1. Stability
Let's say you work for a salary of $30,00 per year, and your living expenses come to $30,000 – you're at stability. Your earnings equal your outgoings. At the end of each month, you've got nothing left over in the bank account, but your expenses and your income is steady.
2. Security
If you're earning $50,000 and your expenses are $40,000 per year, you're probably at stability. Your expenses are covered by your earned income, with a little bit left over. At this stage, your family has a "rainy day" fund that means you've got the money in the bank to cover your expenses for the next 3–12 months. You've also got relevant wills and insurances in place to make sure you're covered in the event of an unexpected emergency.
3. Independence
This is the "financial freedom" which a lot of us find hard to define. We describe it very simply: At this stage, whatever your living expenses are, they're covered by the money generated by your assets – like income from property or stocks and shares.
Any amount of money you earn is a bonus because at this level, your living expenses are covered by your asset income. In other words, once you reach financial freedom, you don't have to work any more to maintain your standard of living: your investments will cover your day to day costs.
4. Affluence
The final stage of wealth is affluence. As with independence, your living expenses (say $100,000 per year) are completely paid by the income from your assets.
This is the point at which you begin to diversify – to invest in lots of different assets, and to begin to understand how you can make a difference with the money you invest. At this stage, we start to become interested in what we can invest in, and begin to understand entire markets and the part we can play in them.
When we don't have stable finances
You might be reading this thinking "Jo, that's all well and good – but I'm not sure I'm on the pyramid at all!". Maybe you're a self-employed person experiencing "feast and famine", your expenses seem to vary wildly, or you're just not sure what your finances really look like.
First of all, you're not alone! Instability is the step most of us are at before we get onto the pyramid, and it's worryingly common among women. (After all, for a long time, women weren't permitted to have any access to money, or educated about how to manage it – and these old patterns often persist.)
How do I change the stage I'm at?
Step one: Instability to stability
The key to making this first transition is accountability. This means tracking exactly what all of your incomings and outgoings are and being accountable for earning income. (At this stage, sometimes the simplest thing to do is to get a job.)
Step two: Stability to security
Accountability isn't enough here, because reaching security means increasing your income or reducing your expenses. Now, the key is finding your flow. That might look like doing something you're passionate about so your ability to earn income is greater, or tapping into a bigger flow of money by aligning yourself with a business or organization where the money is flowing.
This is something we explore at a much deeper level at Wealth Insights, our upcoming seminar about finding your prosperity with purpose. Click here to book your ticket.
Step three: Security to freedom
Achieving financial freedom requires learning about investment: investing in oneself; investing in assets; or perhaps investing in teams to run your business for you. Just earning more won't make that change. Now, the focus is on investing in assets which can generate money. And for many of us, the first step to that is investing in our own education so we can feel confident about making those decisions wisely for us and our families.
Step four: Freedom to affluence
The final stage of the pyramid is all about balance. We learn how to balance different kinds of assets, and to understand the balance sheets which tell us what's going on in our finances. We also learn to balance our own energy, so that we're paying attention evenly to every area where we spend energy.
Take action today
Finances can bring up all kinds of emotions and triggers for a lot of us, and it's not surprising to find that there's a temptation to "stick our heads in the sand" and ignore what's going on. Looking at wealth in stages like this helps us understand where we're at without judgement or emotion, but simply asa stage on a journey. So today, get honest with yourself: where are you right now?
Wherever you are, take a few minutes to notice the habits and the thinking that have got you to that level and be grateful for that. But notice that the same habits and thinking could keep you stuck here. What is it you need to get to the next level? In the next twelve months, what's the big thing you know you need to do to change your financial circumstances and be in a place where you're ready to move to the next stage?
The more we talk about these things, the more we can support each other to get empowered when it comes to money, relationships and health. If this is helpful to you, let us know in the comments below!
And don't forget to join us for Wealth Insights, our upcoming training to help you take back control of your finances.
Click here to book your place now.
Our intention is simple. To support professional women to handle the day-to-day so they can unleash the bigger impact they feel called to make in the world.
We believe real leadership is less about skill, and more about having a well of physical, emotional, intellectual and spiritual strength to draw on . Every week we support thousands of grassroots leaders globally with our free articles, videos and online trainings such as binary options with powerful tools and methodologies created BY women FOR women.
Become One of many women creating strong, meaningful connections in our community.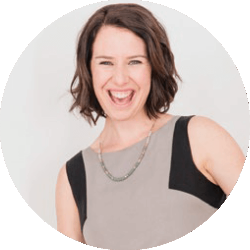 Latest posts by Joanna Martin
(see all)
Comments
comments. If you can't see the comments, please make sure you are not using the Safari browser, and are logged into your Facebook account and have provided consent to the "App and Website Cookies" control in your account.