Finally find your money confidence and discover the habits of millionaire women at One of many™
Wealth Insights.
Live Seminar London.

This event is over for 2018.

2019 dates will announced at a later date.
What is One of many™
Wealth Insights

?
It is a 4-hour focused workshop into what keeps some of us women stuck around money and how you can finally set you and your family free. You'll learn the 5 areas that can cause your money to be blocked and you'll leave knowing where you need to focus. And the best part is an early bird ticket is only £37, and all ticket sale profits support an awesome not-for-profit.
Join us for this powerful live training on prosperity with purpose
with self-made millionaire and women's leadership ambassador
Dr. Joanna Martin.
Because you're an intelligent, capable woman, and frankly, you could be doing better.
It's not that you're broke. But you're just not getting ahead. Over the years your income may have gone up and down, but it doesn't seem to matter … you're still not securing the future that you dream of for you and your family.
The truth is, wealth is not about how much money you have coming in.
It doesn't matter if you're making thousands, tens of thousands or millions. If you're expenses are the same as your income, you're still not getting ahead right?
If any of these sound like you, clear the diary for the day, sort out childcare, dog-sitting and re-arrange cocktails with the girls. Heck bring them along…
1

You've recently come into money, but lack confidence.

Many attendees of this program have recently found themselves reluctantly in the money management seat. Through the death of a partner, divorce, or inheritance it's not uncommon to find yourself in control of more money than you know what to do with- literally. And well-meaning advisors sometimes worsen the situation, shredding your confidence and leaving you fearful to make any decision. Discover the secrets of millionaire women and how they approach their wealth.

2

You feel like you never have enough money.

If the monthly juggle between this account and that is wearing you down, its' time to shake things up. Discover what's holding you stuck at your current financial level and how to move up a notch.

3

You leave the money thing up to your partner because it's too scary.

Ironically more women manage household budgets than men. Yet when it comes to long term financial decisions we leave everything to our men-folk. What the…? All the research (we'll share it at this training) points to the fact we make better investors and savers than men… so why are we avoiding stepping up?

4

You're making good money but your savings and investments are stuck in neutral.

The greatest trap for the woman on a fabulous income, is the fabulous spending that tends to go along with it. Did you know you can make a huge impact on securing a prosperous future with minimal impact in your current lifestyle? It starts with making your future a priority, and that can start today.

5

You can't make the difference you feel called to make because you "don't have the money".

More and more women are feeling called to change their corner of the world; to make a meaningful difference in their community, their county or the planet. Yet these same women are constantly stopped because they don't have enough money to fund their dreams. Or they don't have the money confidence to attract the kind of investment they need.
Why is
Wealth Insights

different to other wealth seminars out there?
Because it's a no-nonsense approach to money designed by women, for women.
Since the dawn of "commerce" we women have largely stayed out of the realm of wealth creation, for varying reasons depending on the civilisation.
It's only really been the last 60 years that women have been significantly involved with money.
In order to start playing the game, we followed the example of the men around us. Seems logical, right? But more often than not this has had a few unexpected consequences:
Did you know we've only been able to
open a bank account without our husbands present since 1975!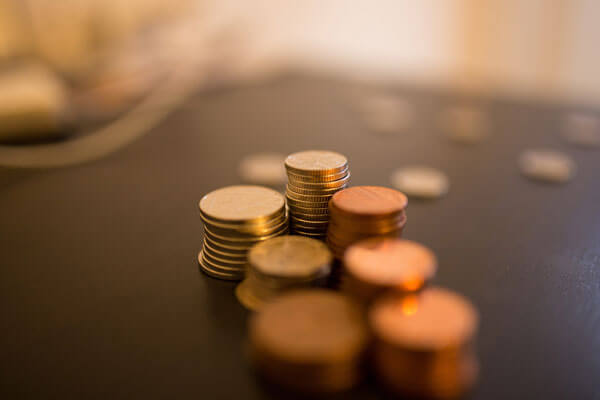 We may have succeeded financially but we're burning ourselves out in the process. Like Arianna Huffington's famous collapse, we've just ended up wearing ourselves out, as we have tried to compete, push through, work harder and fight our way to the top.
We've stepped up in the realm of career and excelled here, but shirked our responsibilities in the realm of money and finance because our money confidence hasn't grown at the same rate as our work confidence.
We leave things to our spouse because it feels just too hard to have loving conversations about money!
'Arguments about money are by far the top predictor of divorce.

It's not children, sex, in-laws or anything else.

It's money - for both men and women."
Sonya Britt
National Survey of Family and Households
The good news is, we don't have to play the game like men to get a great outcome. For too long we've been ignoring our amazing natural advantages. We can learn the game, participate without conflict with our loved ones, and excel at it!
It's all about the energy.
Don't get the wrong idea here. It's not that women need to use different strategies or techniques to make money that men use. After all, a good strategy is a good strategy, no matter who uses it.
But our natural advantage lies in the particular feminine energy that we can bring to these strategies.
That's why we've created this wealth training especially for women, tailored to teach you how to create incredible financial success without the struggle simply by revolutionizing your money confidence and choosing the strategies that play to your natural advantages. All the while recognizing that wealth is a team game.
And that's why this training is so different.
This is the ONLY training that has the combination of proven financial strategies, mindset training, exercises to change your physical relationship with wealth, and a grounding in the ancient wisdom of the divine feminine, all designed to optimise the unique qualities that women bring to wealth creation.
If you're ready to change your relationship with money from one of fighting and fear to flow and abundance, then join us.
What you will learn at this life-altering workshop
It's really simple. All you need to do is carve out 4 hours from your super-busy schedule. That will be the hardest part. We all know you haven't got time for this. But let's face it. You're never going to change anything without at least making it a priority for 3 hours out of a whole year right!? And it will be SO worth it.
Here's what you'll learn:
Why the "do what you love and the money will follow" thing is a huge, dangerous myth. (If you've ever heard that old adage, followed it and found yourself doing what you love but broke- this alone will be worth the 4 hours!)
What we can learn from the poorest of the poor to apply in our daily life to unleash wild abundance.
How to use the Energy Outcome Matrix to understand exactly how to turn your energy into money.
The natural advantages women have in their approach to money and why Lloyds Bank research shows we make better long term financial decision makers.
The 5 Soft Power Archetypes we can use as we play the money game, so that we don't burn out, get divorced or give up!
The 7 Principles of Prosperity and how you can apply them in your life to increase your wealth for yourself, your family and the people you support.
The 3 biggest excuses we use every day to hold us back from our financial power, the truth behind them and how to effortlessly transform them.
Why you keep falling into the same patterns around money and the 3 shifts you need to make to unstick yourself so that you can easily transform your financial results.
The 4 Stages of Wealth and how what gets you to one level, is the exact problem that will hold you trapped there. Discover what level you are at, and the lessons you need to learn to move on up.
How things that happened before you were even born can affect how you deal with money now, and the crucial step you have to take to regain control of your money confidence.
What it really takes to make as much money as you need and want without selling your soul, burning out, or running yourself ragged, all from someone who's done it herself.
And more…
The entire curriculum is delivered in safe, supportive and loving women-only environment. So you can feel free to ask your "silly" questions without judgment, share from the heart and know your secrets are safe with us!
'The main contributor to financial lack is lack of financial education"
Dr Joanna Martin
Founder, One of manyTM
Doctor. Entrepreneur. Author. Women's Leadership Ambassador. Loud Sister. Toddler Wrangler. Seeker.
Dr Jo Martin is a speaker, author and medical doctor who uniquely blends her scientific approach with ancient wisdom. She has been educating difference makers since 2003 and has presented to over 65000 people on 4 different continents.
Jo is herself a highly effective woman.  Having graduated as a medical doctor with honours, she went on to attend the Actors Centre Australia, where alumni include Hugh Jackman and Nicole Kidman. Before long she found acting was just the opening into her true calling as a coach, author and speaker.
From successful solo-preneurship, it wasn't long before she was travelling the world delivering transformational seminars to rooms of up to 3000 and a time… and nearly burned out.  She had to find a different way of doing things.   Something more sustainable.  She did.  Interestingly sustainable meant even more successful.  Which is cool, but perhaps not surprising.
When she launched her second business, Shift Speaker Training, in 2008 she took it from a standing start to 7 figures in 12 months. One of manyTM is the culmination of a life's work dedicated to helping women handle the day-to-day so they can pursue the life's work they feel called to do.  She's also a diplomatic wife, a sometimes-too-tired mother, and a caring friend. She's got a very cool head, but a very big heart.
"I'm many things. And I'm just one of many women.
Like you.
And together we can change the world."
"Thank you Jo, for my freedom. Meeting you has become a pivotal moment for me. For too long I've been so busy, trying to chase my tail, living each day as it comes. People would ask me, "What are you up to tomorrow/the weekend" etc and the same answer would be "I have no idea" and there i would be, racking my brains trying to work out today was and trying to get over the hurdle. Thanks to you, I am now prioritizing and organizing. Last night I sensibly sat down and was honest about my finances and because I've done this I can now confidently plan. Goodbye, old-self and hello my queen. I am decisive, clear and serene."
Jane Wallington, UK
I could not take my eyes or ears off Joanna. I was crying with laughter as I realised- that's me. I have three job roles in my life plus my beautiful family. I truly am blessed with them all, but I often find myself literally spinning in circles. After listening to her I have such a clear plan in my head of where I want to be in my home life and work, how I'm going to implement that and not be scared of success. She was so inspiring, funny and emotional. In her words 'Awesome'!
Sherrie Nelson, UK
My brain slowly imploded with all the info she gave us, blew my mind - I am slowly reflecting on it all and making tweaks to everything I do!
Vicky Barbour Andrews
Two things were said that really flicked a switch in a powerful way for me.
"The universe needs to see you can cope with what you have before it can give you more." & "If you knew you only had a limited time left would you still be doing what you are now." Both of these made me quite emotional if I'm honest. From a business and a personal perspective.
I'm extremely grateful for yesterday.
Jeanie Todd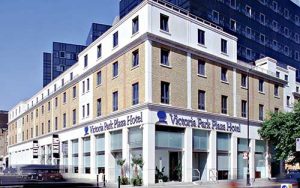 This life-altering 4-hour event will be held Live in London at the Victoria Park Hotel in London.
Only you can answer that. And you'll find the answer by listening to your heart.
You are busy. We get it.
Money isn't "growing on trees". Ours either.
But for millions of women around the world, these excuses didn't stop them from becoming millionaires. Will they stop you?
We're not promising you'll walk out wealthy, but we do promise that unless you change something today, nothing will change. And we believe you can make the changes you want to make.
You are smart enough. You are capable. You have the same hours in the day as everyone else.
And if not you, then who?
If not now, then when?
You just need the confidence, the right strategies and a supportive group of women around you.
And that can all start at
Wealth Insights

for a tiny investment of just £37.
It's time to step into a new relationship with money.

One where you don't have to fight for every penny.

One where you don't have to choose between your money and your morals.

One where you can finally stop ignoring your natural strengths and learn how to actually use them to your advantage.

And one where you feel confident, empowered and super-money-smart!
Are you ready to transform your relationship with wealth, set aside the struggle, and use your natural strengths to get abundance flowing into your life?
Here at One of manyTM everything we do, we do because we believe in the Dalai Lama's declaration that the "Western Woman will Save the World". A bold claim.
But we believe we have the drive, the resources and the compassion to partner with our intelligent and resourceful sisters in the developing world to really transform this planet.
Some of my greatest role models in wealth building have been the unlikely women leaders I met in the villages of Bangladesh. They were mothers, grandmothers, farmers, entrepreneurs and advocates of ending hunger in their community.
For that reason all profits from ticket sales to this event will go toward the extraordinary leadership development work of The Hunger Project.
You don't need to choose between investing in yourself, and making a difference. When you invest with us, you do both. Thanks!
Dr Jo Martin,
Founder, One of manyTM