"I just can't do it!" I told Greg over breakfast. "They're all so good! How can I possibly choose just one?".
"Well… do you have to?"
I sighed. "I guess not. I mean, I am the boss."
I hate breaking my promises. Even writing this makes me feel uncomfortable. What are you thinking about me? But this time, I had a good reason. 3 women had taken a bold step to reach out for support with their money stuff.
If you've wondered about how to sort out your finances, you'll know the courage that takes.
This just felt like such a good cause!
Let me backtrack a bit… At our lunch and learn live session over on the One of many Facebook page we'd spent the best part of an hour talking about wealth.
The Stages of Wealth, to be precise. Which is a cool visual guide that really simplifies your journey when it comes to finances. When you know which stage you're at, you know what you need to do next – it's that simple.
(You can go back and watch the whole video here if you like…)
As ever, it was a truly awesome discussion. This really is the smartest and warmest community of women I know. And, at the end of the session I announced a little competition.
The prize? A coveted place on our BeWealth virtual retreat.
Our two day deep-dive into women and finances. It's online, so you can join from anywhere, and during the retreat you're guided through practical ways to take control of your financial situation AND tools and support to help you navigate the emotional side as well. Plus, there's 10 weeks of practical follow up to make sure all those shiny new habits stick.
In other words – a pretty cool prize!
But when it came to choosing the winner? I couldn't decide!
We'd whittled the entries down to just 3 finalists. It was my job to make the call. And as I tore myself up trying to nominate one lucky winner – the answer, as my darling husband so clearly pointed out – was simple.
I would choose not one but THREE women to join us at BeWealth.
Because each of the represented 3 VERY bloody good reasons to take charge of our finances!
And in celebration of those 3 good reasons, I want to share them with you now. Because one of them might be YOUR good reason, too.
Three good reasons to sort out your finances
REASON #1: To change the narrative about women and money.
For millennia, women were simply not allowed access to money. In fact, in the UK we don't have to look that far back to discover a time when married women needed their husband's permission to open a bank account (1975, to be precise).
Which is why Valerie's nomination of her daughter sung out to me. When women in their twenties get empowered about finances right from the start, they rewrite the rules for the next generation.
In fact, when you learn about money at any age, you're a part of the massive shift of power that has taken place in recent history. From male dominated, to equal collaboration. From "that's not what women do" to "women are really good at this".
When we're confident managing our money, we remove a huge block to our participation in conversations from economic to politics. And on a personal level, our day to day lives are lifted of that stress and uncertainty, and become opportunities for us to flow and thrive.
REASON #2: To model a different way of being.
The next woman who got me really inspired was Aisha. Having recently gone through a divorce, I love how conscious Aisha is of the role model she is for her young children.
When you're clear and confident about your money – whether it's how you invest it, what you choose to spend it on, or how much you earn – the small people in your life take note.
They grow up knowing that money isn't something to be frightened, ashamed of or resented.
Instead, they see that wealth is a powerful tool to support causes you care about, and help you thrive as a family.
Women who are confident with their money show the next generation how to do things differently.
REASON #3: To give your gifts fully to the world
Whether you're self employed, retired or work for an organization, your time and energy is making a contribution to the world. The final entrant to our competition was nominated by her friend Patricia, who wanted to boost her business supporting people in the maritime industry.
All of us have a calling – we're all uniquely placed to make a difference.
You might also be called to entrepreneurship – perhaps you've got an incredible vision for a way to change how we live.
You might have a charity or non-profit that's close to your heart and needs to expand.
Maybe you lead a business that employs hundreds of people.
Whatever your circumstance, I can guarantee you this: feeling empowered about the money side of things will enable you to seriously amplify your impact.
When you're no longer worrying about your card being declined at the end of the month or an unexpected tax bill derailing your plans, you free up a ton of energy and creativity.
When you're clear about your financial future, you can focus on the difference you can make right now.
And when you're equipped to have powerful conversations with your partner, you can allow your relationship to flourish without that "elephant in the room."
So what's yours?
OK, you've heard my confession… and I reckon you probably get why I couldn't choose just one of these inspiring women to win the prize!
And now I'm curious about your reason to sort out your finances.

Are you keen to model a new way of being for the next generation; empower yourself to be part of the great shift towards equality; or give your all to the impact you are here to have?
Maybe you've got a different reason for taking charge? I'd love to know – drop a comment below and share yours!
Got a question about how to sort out your finances?
Every Tuesday I host a live "Lunch and Learn" session on the One of many Facebook page. Click here to join me live at 1pm UK time, and bring your questions!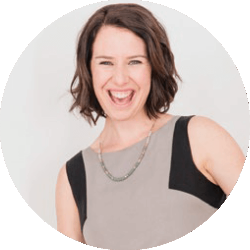 Latest posts by Joanna Martin
(see all)
Comments
comments. If you can't see the comments, please make sure you are not using the Safari browser, and are logged into your Facebook account and have provided consent to the "App and Website Cookies" control in your account.