Today, Sophie Bennett is an author, book coach, speaker, entrepreneur, and wealth coach.
But at age 30, she was £68,000 in debt, had no job, few skills (with one very important exception), and was on the verge of losing her flat.
For the 13 years leading up to that, Sophie's life had all come down to one thing: getting onto the Olympic dressage team. She trained day in and day out, single-mindedly following her passion for dressage, waiting for, as she called it, "that one big win".
It never came … at least not in the form of dressage.
But after attending a Tony Robbins seminar, Sophie changed her entire mindset around money and potential. Seven years later, she had completely turned her life around and had done her first million pound property deal.
Now Sophie uses all of the lessons she learned in that process to help other women on their journey from debt to wealth — and she was kind enough to share some of her fantastic insights in today's podcast!
In today's podcast, Sophie and I talk about:
How buying into the myth of "Do what you love and the money will come" can be really dangerous — and what you should do instead.
The unique advantages we women have in business.
The most important lesson Sophie's learned on her journey from being in a scary amount of debt to selling her first million pound property.
How almost everyone mistakes skills for talents, and why this is so important in your approach to trying new things.
Why having a mentor is incredibly important, whether you're just starting out with something or you've been doing it for years.
Sophie's best advice for when things get tough.
List to our interview here
I'd love to know..
 What's the one thing you've been inspired to do after listening to Sophie's story? Maybe it's time to finally learn that new skill you've been putting off, maybe you've decided to find a mentor, or maybe you've decided that it's time to evaluate your wealth mindset…
Whatever it is, I'd love for you to share it below in the comments — let's all support each other!
And if you want to find out more about Sophie or get her great book on shifting your money mindset, click here.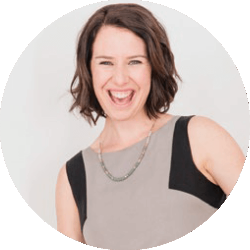 Latest posts by Joanna Martin
(see all)
Comments
comments. If you can't see the comments, please make sure you are not using the Safari browser, and are logged into your Facebook account and have provided consent to the "App and Website Cookies" control in your account.