When it comes to money – making it, managing it and multiplying it – there are an awful lot of myths and misconceptions out there. From the "just roll up your sleeves and make more of it" school of thought to the "visualise and believe and miracles will happen" one, it can be hard to know what to do. Should you be learning about the stock market, or working on your chakras? Today I want to share the truth about manifestation as I see it, and bring a bit of sanity to the sometimes polarizing debate. Ready? Let's go.
Why mindset matters
As a scientist and a businesswoman, I really understand a lot of the sceptical responses we get when the topic of "manifesting" comes up at the BeWealth retreat.
It can all sound a bit fluffy, a bit woo-woo, a bit "out there" for those of us who are committed to making results through our own intelligence, determination and hard work.
But it's also true that it's not only what you do that has an impact. It's how you do it.
Approach a sales call, a client meeting or a strategy discussion when you're feeling pissed off, resentful and fed up with the world and the outcome will be very different to what it might have been if you were feeling confident, positive and enthused.
This isn't anything airy-fairy, it's just being in the right frame of mind to do the right job.
The truth about manifestation
From that perspective, the idea of manifesting, or creating, your reality isn't something quite so outlandish. And the same thing also applies not only to practical situations you're in, but things you'd like to see happen in the future.
Ever had a bad dream and woken up sweating, and shaking, and afraid? You're sweating and shaking because of something that's not real. It's in a dream, but your body responds as though it's real. It's one example of the way your brain doesn't actually distinguish between fantasy and reality.
Which is weird on one hand, and bloody great on the other. Because it means you can actually harness the power of imagination to create what you want. If you're focusing on the future, and imagining it, you can create results, because your brain goes, "Ah! I know what to do! I've done this before!".
It can work before a big presentation, when you get your energy flowing and your confidence boosted so that you can deliver exactly what your audience wants.
So it follows it can also work for income targets, salary raises and dream clients.
But is it really as simple as visualising what you want to create… and then watching it happen?
The limits of manifestation
Let's come back to reality for a moment. Because whilst your brain might not be able to distinguish between something you've imagined and something that's real, your bank account certainly can.
(Last time I checked, you couldn't pay staff, mortgages or bar bills by visualisation alone… more's the pity!)
Physical manifestation is a combination of the right action at the right time. You do the right things at the right time, having cultivated the right frame of mind, and you're able to create the outcome. It's a combination of both.
The truth about manifestation, then, is that its effectiveness lies in balance.
Some people spend a lot of time focusing on their energy. They might devote hours to manifesting, learning about the Law of Attraction and sitting there and just hoping and praying and thinking and visualizing, without actually putting in the work.
And then at the other end of the scale we have the women who are working, working, working really hard, struggling and fretting and stressing out about what they want to happen – and never acknowledging the difference their mindset or energy could be making.
At our BeWealth retreat we talk about "active creating". One way to think of this concept is as a bridge.
A connection between the physical world - going out and doing your business, talking on the phone to clients, managing your spreadsheets, advertising, and Facebook pages, and all of the things that you need to do... but also having one foot in the energetic world. The area of the Sorceress PowerType, the area of just bringing your energy and your connection with all that is to your manifestation, to making manifest.
Creating and letting go
Women are gifted to be able to create from seed. Whether or not you're a mother of children, as this creator, as this receptive and creative principle, you are that creative aspect.
So, if you can bring that and then bring your intentionality to creation, there's a balance between putting your energy into it and then letting go.
Letting go of the timing and actually also letting go of the outcome.
You might think
"I would love to have my business make X amount of money per year or have this many clients or make this difference, be able to give 10,000 pounds a year to the Hunger Project."
But the approach I've found is the most effective is to say to myself
"Let this be in divine timing. Let it be as life wants it to be and let the outcome be what it's going to be. It's this or something better. "
By focusing your energy on "this or something better", you're not sitting there going, "I have to have this today. Otherwise, I'm going to be a failure." Or, "I have to have this tomorrow because otherwise, I'm going to feel like everyone's rejecting me."
It's harnessing the doing and also harnessing this "Sorceress" energy of manifestation.
Which, when it comes down to it, is simply the fact that we do create things through our emotions and our thoughts and our decisions.
We do it moment by moment, day by day. And if you can find that balance, you can do that in the big picture as well.
That's the place where miracles are made.
Curious about discovering the truth about manifestation for yourself?
There are so many layers to the way we create our individual realities. Your challenges, experiences and talents are unique, and navigating your way through them can be tough.
If you'd like help to find your path and change your financial situation, we have a whole host of trainings and programs that can help. Just click here to book a call with the office and we'll talk you through which one might work for you.
Our intention is simple. To support professional women to handle the day-to-day so they can unleash the bigger impact they feel called to make in the world.
We believe real leadership is less about skill, and more about having a well of physical, emotional, intellectual and spiritual strength to draw on. Every week we support thousands of grassroots leaders globally with our free articles, videos and online trainings with powerful tools and methodologies created BY women FOR women.
Become One of many™ women creating strong, meaningful connections in our community.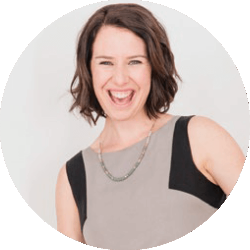 Latest posts by Joanna Martin
(see all)
Comments
comments. If you can't see the comments, please make sure you are not using the Safari browser, and are logged into your Facebook account and have provided consent to the "App and Website Cookies" control in your account.