When it comes to talking about money, lots of us find ourselves switching off – and I'm really curious about why that is. A common excuse is that finances are kind of a "dry" topic. Income, expenditure, numbers… if you're more of a people-loving, connecting, creative person it can be easy to dismiss money as something that's quite frankly a bit dull. Well, today I want to share an idea that might just turn that on its head, and it's how one hidden number shapes your life.
So if you tend to switch off or scroll past when people start talking about money, I'd love to challenge you to take a deep breath, and read on. It might just be the food for thought you need when it comes to changing your relationship with money.
Your financial set point
The idea I want to open up for you today is that each of us has a "financial set point".
To explain what I mean, here's how to figure out yours:
Write down a rough guess at how much money you earned in the last twelve months. 

And then, think about how much money you have left.

If you can, repeat this process for the past 5 years – or as far back as you're able to with ease. How much did you earn, and how much did you have left, roughly, at the end of each year?
Whether you know your exact numbers or not, this is going to give you some clues as to what's going on.
Because what you'll often find is that, however much your income has varied, your set point – the amount of money you typically have left – is very likely to be the same.
Your financial set point, although it's an unconscious thing, reflects itself in your financial results.
When your financial set point is… zero
Before I began to explore this, I had no idea that my financial set point was zero. It wasn't instantly obvious, because at that time my income was fluctuating quite radically.
I was a student, and then I was a medical intern, and then I set out on my own in business… but whether I earned a lot or a little, what was left at the end of the year was always zero.
What I began to understand was that in my world, there was always "just enough" – and I would get rid of anything that was more than enough.
Another friend of mine had a financial set point of negative ten percent. So when he earned ten thousand dollars in a year, by the end of the year, he was a thousand dollars in debt. When he started to make serious money, as you can imagine, that debt increased proportionally – and became a serious issue.
So your set point might be an amount – like negative two thousand. Perhaps, no matter how much you earn, you've ended up with negative two thousand pounds in the bank for the last five years of your life.
Each of us has a financial set point, and it'll either be slightly positive, zero, or slightly negative. So take a moment, to think about that for yourself, and then spend some time writing down what you think it might be for you.
What your financial set point means
What's fascinating to me is how your set point can offer you a really clear insight into some of the unconscious principles that can guide our financial behaviour.
After all, many of us are strongly motivated, year on year, to increase our financial pot – perhaps to get a payrise or a promotion, or to change our business practice so that we can increase our profits.
And yet if the net outcome of that is that you're in exactly the same place financially, you might get a glimpse of a deeper issue that might need some attention.
Perhaps you're so wedded to saving a certain percentage of your income that you're not actually enjoying the fruits of it – instead, you're squirrelling away funds for a "rainy day" and exasperating your family with the grip you keep on the purse strings.
Or maybe for you it's the other way around. Get a windfall or a payrise and you're spending the money as fast as it comes in – and then wondering why you're still feeling insecure when it comes to your nest egg.
An interesting effect of a positive set point can be that you've outgrown your financial education. If you've been diligently accumulating wealth, but still storing it in the way you used to when you started out in your twenties, it might not be working for you as hard as it could do. Might be a good time to seek out a financial advisor for a look at the best way to help your money multiply.
Was this helpful?
If you've not come across this concept before, I'm really interested to hear what you found out. Did you get a feeling of at least a general direction? Did you not? Share what you find out in the comments.
Ready to explore more?
If you're curious about what unconscious assumptions you might be making around money, and ready to look at how you could change them to create a very different experience, Wealth Insights is the place to find out more.
This half-day in-person training is your chance to get to grips with your unique situation when it comes to money, and discover the next steps you need to take towards financial freedom.
Registration opens soon and you can click here to join the priority notification list, and be first to hear when tickets are available. We'd love to see you in London in June!
Our intention is simple. To support professional women to handle the day-to-day so they can unleash the bigger impact they feel called to make in the world.
We believe real leadership is less about skill, and more about having a well of physical, emotional, intellectual and spiritual strength to draw on. Every week we support thousands of grassroots leaders globally with our free articles, videos and online trainings with powerful tools and methodologies created BY women FOR women.
Become One of many women creating strong, meaningful connections in our community.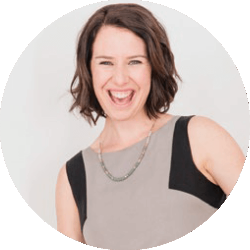 Latest posts by Joanna Martin
(see all)
Comments
comments. If you can't see the comments, please make sure you are not using the Safari browser, and are logged into your Facebook account and have provided consent to the "App and Website Cookies" control in your account.