The instinctive response of the feminine energy is to collaborate and band together. We believe this means as a woman you can't thrive unless you're connected to others. And that as women we achieve our individual success with and through others.
Perhaps you, like many women, feel called to make a positive difference in the world. If you do then you're going to achieve your greatest difference by having the right support network in place.
Let's just get clear, this is not about networking – this is about the right people, in the right place, at the right time who can support you to thrive.
Today you get a sneak peek into some of the content from our BeFulfilled event because in order to make your difference in the world you need a strong leadership platform on which to stand. Discover the secrets to creating yours through Conscious Network Design in this Soft PowerCast (podcasts for women).
You'll discover
The 4 key pillars to build to create your strong platform
The importance of your emergency pillar and how to foster and nurture so it's there when you need it
How to bring sane consciousness to who you have and who you don't have in your network
How to begin to consciously activate the elements you don't have
As women we have a tendency to believe we need to do everything ourselves and therefore often have difficulty accepting help and support.
In this Soft PowerCast you'll learn how to:
Bring your focus to some key areas and give you practical solutions on how to:
Be clear on what you're great at, and don't be afraid to tell other people
Look for what you can give first
Be open to receiving when help is offered- sometimes even when you don't NEED it.
Listen to the podcast here
Our intention is simple. To support professional women to handle the day-to-day so they can unleash the bigger impact they feel called to make in the world.
We believe real leadership is less about skill, and more about having a well of physical, emotional, intellectual and spiritual strength to draw on. Every week we support thousands of grassroots leaders globally with our free articles, videos and online trainings with powerful tools and methodologies created BY women FOR women.
Become One of many women creating strong, meaningful connections in our community.
Is it time for you to BeFulfilled?
For many women their greatest challenge in work is finding their purpose. Without a sense of meaning, our motivation evaporates. Still more of us find something meaningful, but because of our love, we make compromises on how much we are willing to make, so end up with an expensive hobby rather than a business.
If you know you have way more to give and would love to unlock your career potential then our BeFulfilled event is for you. It's a powerful 2-days where you will identify your true heartfelt vocation. You will leave having identified work that is an expression of who you are, and with a plan to bring that into its full, financial fruition.
"I have been going crazy for a long time trying to work this stuff out for myself. Thank you so much for sharing and showing me the way. Thank you xx" – Kay Daze
"As a marketing consultant I have always made others visible and hidden behind the brand. I knew that I needed to be visible with my new brand 'Business Butterfly' as a marketing trainer and mentor. As a result of BeFulfilled I now have clarity and the confidence to step into my light and transform the invisible to the visible." – Shari Thompson
We're here to support you to blossom and thrive in life. If you'd love to experience greater fulfilment in your life, give yourself some support right now and have a chat with Maria.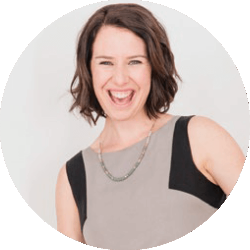 Latest posts by Joanna Martin
(see all)
Comments
comments. If you can't see the comments, please make sure you are not using the Safari browser, and are logged into your Facebook account and have provided consent to the "App and Website Cookies" control in your account.