Wouldn't it be great if everyone in your world gave you extra space in turbulent times?
When the morning headlines are enough to send you crawling back to bed, and a quick glance at social media has steam coming out of your ears, it's tempting to imagine your partner softly bringing you your favourite beverage, work quietening to a whisper, and life giving you the space you need to gently process all you're thinking and feeling.
In reality, it's when you're feeling especially fragile that one or more of the following is practically guaranteed to happen:
Conflict breaks out with your colleagues (or a client throws an uncharacteristic wobbly).
Your kids erupt into world war three.
Your best friend decides now's the time to work through her feelings about a long-forgotten incident when you didn't reply to a text message.
At risk of sounding like Captain Obvious – you can't control external events. But you do get a say in how you respond to them.
Here are 4 simple ways to start.
4 ways to bring peace to troubled times
#1 Recognise the signs of emotional turmoil in others.
Here at One of many we identify 3 disempowering archetypes: Bitch, Martyr and Victim. They represent the ways we can respond when we're not being our best selves.
Bitch is the version of you who yells at her colleague for not getting things right (or her partner for asking how the meeting went).
Victim feels as though no matter what she does, it won't make a difference. So what's the point anyway?
And Martyr just keeps taking more and more on, because that's just what she does – puts everyone else's needs before her own – and makes sure everyone knows how bad it makes her feel.
When you know the signs, you'll start to spot these patterns popping up in everyone around you.
(After all, everyone else has seen the news as well…)
And when you can recognise what's happening, it's far easier to respond with compassion.
If you notice one of your team is constantly in martyr mode, recognise that this is very probably a response to circumstances. It's not helpful to tell her to "snap out of it" or "take responsibility" – she's doing the best she can, just like you.
What other ways can you get to the root of the issue, and help them find a more constructive response?
#2 Choose the right PowerType to help you respond to each moment.
The 5 women's PowerTypes are powerful models of feminine leadership who help us respond positively to what's needed of us in any moment.
In troubled times, the best leaders know how to remain calm and steady so that others feel safe in their presence.
Being able to lead strongly with the appropriate energy is the most effective way to bring unity and move forwards.
There are a few that can be really helpful when forging connection:
Queen has a commanding energy, sets powerful boundaries, and doesn't second guess her decisions. Great for those moments when there's dispute over the best way forward, or no one wants to take responsibility.
Mother loves those around her unconditionally. She brings great empathy and compassion – if emotions are running high, and there's a sense of fear or worry beneath the surface, Mother soothes and reassures.
Warrioress brings energy and play; the perfect way to reunite a team with a common mission. Maybe a tense meeting could be ended with movement or dance, or an atmosphere dissolved with a well-timed joke.
If you'd like to understand more about the PowerTypes and how you can access them in your leadership, check out this quick video to find out more.
#3 Listen. Really listen.
When times are challenging, everyone you meet is dealing with the impact on their own lives.
Try consciously choosing to really listen to what people are saying – without rushing to "balance", suggest solutions, or offer empathy.
Just listen!
Simply saying "I hear you" or "That sounds tough" can allow them to open up and be vulnerable.
The same goes for you!
Can you find a private space to vent out loud; write in your journal; or draw what's on your mind?
Rather than berating yourself up for feeling "negative", allow yourself to listen to what's coming up and make space for it. In troubled times, it's important to make space for your emotions.
#4 Share what's going on for you.
Many of us have been raised to believe that it's "unprofessional" to share our feelings at work, or that parents shouldn't show their emotions around their children.
But if you can express your feelings in a way that doesn't harm others, opening up about what's going on can allow them to feel safe to show more of themselves too.
Think about ways you might be holding back part of yourself from others you interact with, and whether there might be a way to open up a little more.
Perhaps your client would welcome knowing that you're also shocked by events, or saddened by the news, or wondering how you can help.
Your team might be relieved to know that you're feeling guilty and confused too.
We're all humans, and the more we can connect and collaborate, the greater chance we have of making a difference in the ways we're called to.
How about you?
Have you found yourself needing to step in and resolve conflict at times of heightened emotion?
Share your reaction in the comments.
Our intention is simple. To support professional women to handle the day-to-day so they can unleash the bigger impact they feel called to make in the world.
We believe real leadership is less about skill, and more about having a well of physical, emotional, intellectual and spiritual strength to draw on. Every week we support thousands of grassroots leaders globally with our free articles, videos and online trainings with powerful tools and methodologies created BY women FOR women.
Become One of many™ women creating strong, meaningful connections in our community.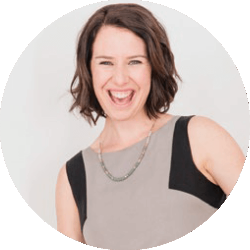 Latest posts by Joanna Martin
(see all)
Comments
comments. If you can't see the comments, please make sure you are not using the Safari browser, and are logged into your Facebook account and have provided consent to the "App and Website Cookies" control in your account.