It started with a phonecall.
Pollyanna England is a Certified Women's coach who also owns a property business, and in 2020 a friend reached out to her. Let's call her Sarah.
She was someone Pollyanna had previously worked with closely, and now she needed help. Sarah's partner had attacked her. The incident was witnessed by her two young daughters, who were traumatised by the incident.
Somehow she'd managed to get into rented accommodation, but the property was unsuitable. And once things had calmed down and she'd found her feet a little, she realised she was effectively stuck.
As a self-employed single parent, Sarah's business had been badly hit by Covid. She didn't have the money or the references she needed to get a mortgage, or move to a bigger property.
And Pollyanna jumped in.
The seed of an idea
"I'm very solutions orientated and I have a property business, so I said, okay, right. My company will buy a property. And then, when life gets better, you can buy that property.
And she was obviously like, "Oh my God, you can't do that!"
I said "Yes. I can. This is what we're going to do."
So, Sarah started looking for a house. She found 4 properties that were suitable, and Pollyanna identified the one which was the best fit.
"We started the process, got the deposit together, started the mortgage process. And then obviously in order to get everything correct, we needed all the legal papers.
So I phoned my wonderful solicitor Hannah Beko, and explained what I was doing.
We had a conversation. And I said, you know, I don't think my friend is the only person in this situation.
At that point, Hannah said, "Do you want a business partner?"
Connections through coaching
Hannah and Pollyanna met when they completed One of many's coaching certification back in 2017. They started as coaching buddies, and their friendship's grown over the years.
Hannah's a commercial property lawyer. So when Pollyanna shared the way she'd helped Sarah, her response was instinctive.
"For me, it was like everything came together. I invest in property as well. And one of my houses is let to a tenant on the same sort of model. He and his family moved in about four years ago and they have up to seven years to buy it.
So they treat it very much as their own home. In lockdown, he contacted me because he was a taxi driver and wasn't going to be able to pay his rent for a while.
And because of the arrangement we had, I was able to change the contract around so that he could have nine months rent free. And yet it still worked for both of us. Which again showed me why these sorts of arrangements are really, really brilliant."
A different model of property investing
And so, Nirvana investors was born. Together, the two women reached out to others in their network and explained what they were doing.
Identifying women in need of safe, long-term housing who were unable to get on the property ladder themselves, often because they've escaped abusive relationships.
Hannah explained why she knew this would be a good idea:
"There's so many people out there who want to invest in property but they're too nervous to do it on their own, or they've never done it before. If they're a woman, they've often had men tell them not to do it or that they're not clever enough to do it, or they don't know enough to do it. So they haven't.
Suddenly these two things came together. This is the best way to let property – through this sort of vehicle where you have long-term tenants, who you build a trusting relationship with, and they have the option to buy it. And there's all these people who want to invest and don't know what to do or how to do it.
What Pollyanna was talking about, brought all that together."
Pollyanna believes that this socially conscious model of letting property is especially attractive to women investors.
"I wish we had many, many more business women and leaders. Because as women, we want to help. We understand that there's an issue. I have a resource that would help you if I give it to you. And I trust that I will get it back at a later date. And we have that."
How coaching helps this business model work
As coaches, Hannah and Pollyanna are able to make sure they're helping women holistically. The women they work with are carefully selected to make sure the arrangement is really going to work for them. In Pollyanna's words:
"We support them through the journey, not just buying the property, but looking at their mindset and looking at their business model to figure out, how are you going to earn the money and be ready to buy it?"
Hannah agrees.
"We don't want to take it off them in 10 years… It's their home. We want them to buy it.
One lady we're helping is a single mum now and she can't rent. She can't move from where she is because part of her income is maintenance payments from her ex, and landlords won't accept that as a rent.
Things like that, people who are just sort of stuck. She's got a young one, so she's been on maternity leave, but I know she's got the capability to build her business back up again, because I've seen her do it before.
We don't just put people in the house and leave them and come back in five years and say, right, you ready to buy it? It's all the things that we do along the way: helping them with their credit score, with debt, with money mindset… all those things so that they can be in a position to buy it."
For Pollyanna, the motivation comes partly from her personal experience.
"Part of the reason it resonates so much with me is when I was a single parent and I had one child, I had what I thought was a really great business idea. And in my naivety, I took it to the bank and they laughed me out of the bank because I was a single parent.
Even though the business idea was sound, I had no credibility as a single mum. That stuck with me for a long time.
I know what it feels like when you try and run a business and you don't have the support.
Hence I wanted Hannah to come on board as well because I'm fed up of doing business by myself! We need support. We need collaboration."
Unique coaching tools – unique opportunities
So how have the One of many tools specifically shaped this unique partnership?
Pollyanna thinks when it comes to a passion-led project like this, where there is so much need, "The biggest one is looking after your own energy. You could easily fall into superwoman trying to do everything yourself."
And Hannah agrees.
"Letting it be easeful for me is a really important thing. And Pollyanna and I will hold our hands up and say, we haven't always let it be easy.
We could do so much, but we both have families. We both have other businesses. So we've had to rationalise down to what is the core of what we are doing, which is providing homes for people who need them.
There were points last year where it suddenly wasn't easy and we were pushing, trying to find the time and the energy and the resources and the right help to make things work, we were trying to do too much."
Pollyanna jumps in.
"Hannah and I had a discussion recently about, okay, what do we want to achieve? How do we want to achieve that? What do we want to let go of that is going to make life easier for us and put us back into flow?"
And this approach is clearly working.
In Pollyanna's words,
"It is the most rewarding, most fulfilling thing I've ever done in my life.
And as Hannah said, it absolutely brings everything that we've learnt together so that we can use all the tools that we've learned through One of many, and the property courses we've taken. It's brought all those things together in one package."
"Pollyanna's money mindset work and my business coaching, it's just a lovely way to put everything together."
Meet Hannah and Pollyanna
Pollyanna has owned and let property since 1996. Over the years she's learnt and used new strategies with good success – in her words, "I saw the potential in it. I decided to get 'good' at property, and I'm so glad I did." Getting to apply everything I've learned through Nirvana Investors thrills her: Her knowledge and skills will help to home people who never thought they might own a house. That's priceless.
Hannah has been passionate about everything to do with property from a young age. She knew straight away that as a lawyer she would specialise in property and as soon as she was earning enough, start investing in her own. She's always on the lookout for interesting opportunities and loves that this solution is an absolute winner. For the owner, with no more worries about maintenance, repair or decoration, or endlessly replacing tenants. For the tenant buyer, moving into a home they can call their own, decorating it, investing in it, even having a dog!
Hannah and Pollyanna met through their training as coaches with One of many – and we're thrilled to be celebrating their extraordinary impact with Nirvana.
To get to know their work at Nirvana Investors, and learn more about becoming involved, click here to join their Facebook group. 
Curious about coaching?
And if you're curious about discovering One of many's coaching methodology, join us for our upcoming 1-day virtual workshop, Elevate, happening on 10th March 2022.
Click here for full details and to book your place.
Our intention is simple. To support professional women to handle the day-to-day so they can unleash the bigger impact they feel called to make in the world.
We believe real leadership is less about skill, and more about having a well of physical, emotional, intellectual and spiritual strength to draw on. Every week we support thousands of grassroots leaders globally with our free articles, videos and online trainings with powerful tools and methodologies created BY women FOR women.
Become One of many women creating strong, meaningful connections in our community.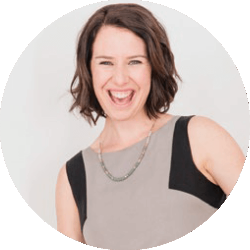 Latest posts by Joanna Martin
(see all)
Comments
comments. If you can't see the comments, please make sure you are not using the Safari browser, and are logged into your Facebook account and have provided consent to the "App and Website Cookies" control in your account.