This is a guest post by Wendy Powell.
I want to get real about all things pelvic floor and clear up some of the myths you may have heard about these muscles. When it comes to women's health, especially pelvic health, there's a lot of myths that need busting. I want to help you to get informed and arm you with the facts, so you can feel in control and empowered. Here are 5 pelvic floor myths we commonly hear from the women around us – and the truth behind them.
What is your pelvic floor?
Good question! Here's a quick rundown in case you're not 100% clear on what we mean when we talk about your pelvic floor.
Your pelvic floor is responsible for holding your pelvic organs in place. It's made up of the muscles, ligaments and tissues that support your Bladder Uterus and your Bowel and the three openings – Your urethra, vagina and anus.
There are a lot of misconceptions and myths that go around about taking care of your pelvic floor, and some of the symptoms and challenges that can be associated with it. Read on to find out the truth about this much-misunderstood area of the body…
Here are the 5 pelvic floor myths about to get BUSTED!
MYTH 1 – Leaking is just something that just comes with age.
Nope! Leaking is not something you have to just accept as you age. There is no reason why you cannot have a strong and functional pelvic floor, whatever your age.
(And yes, even if you've had children…)
MYTH 2 – It's okay to wee a little bit when I sneeze or laugh.
Total myth! And one that's being pushed on the regular by big corporations, selling incontinence products. The messaging around incontinence is all wrong. It's never okay to just mask the problem with a pad. Pads serve a purpose in the short term, but the "oops moment" messaging isn't helpful to women or conducive to an effective recovery. It's spreading the belief that leaking is inevitable and something, as women, that we have to put up with and keep quiet about.
You don't need to be discreet about it, there is help for you and opening up conversations about it helps in spreading the message and destroying the taboo! If you are weeing a little or a lot when you shouldn't be, you can see a Women's Health Physio or find out more about what you can do below.
MYTH 3 – Pain during sex is normal.
Okay. Let's get one thing straight here. Pain-free intercourse is the VERY LEAST you should expect from your sex life. Your enjoyment and comfort are important. You deserve to feel like a goddess, pain-free, with all the orgasms!
Painful sex can be a result of a hypertonic (too tight) pelvic floor. Focusing on engaging and releasing your pelvic floor correctly will help, and seeking a referral to a Women's Health Physiotherapist should be next on your to-do list.
MYTH 4 – A few Kegels will cure all my pelvic floor issues.
Kegels and other traditional pelvic floor exercises, involving squeezing, are an important starting point but sometimes they may not be enough, or you may not be performing them correctly.
There is a really important relaxation phase that's often missing along with postural and alignment adjustments. Watch my free 6 minute pelvic floor workout to help you master this.
MYTH 5 – If I ignore this, it'll go away.
Something that starts as a little leak can often lead to something more serious, like prolapse or hernia. It's important to address any symptoms you have, sooner rather than later. You can and will get a more functional pelvic floor with effective exercises designed to reconnect with and strengthen those muscles.
Every woman deserves a body that works. A functional body means you can do you whatever you were put on this earth to do, in the best way possible.
Learn how to stop leaks and strengthen your pelvic floor with a step by step guide and video here.
About Wendy
Wendy is a globally recognised leading voice on women's health and wellness, bringing education and awareness about physiological and emotional postpartum issues to a wider audience. She is Founder and CEO of world best selling postpartum recovery program, MUTU System, and accredited education provider, MUTU Pro. She works alongside pelvic health specialists around the world including Physiotherapists, Physical Therapists and sex therapists, as well as NHS Trusts and hospital Physio departments to offer a trusted and credible resources on postpartum health.
After a decade as an in-demand certified pregnancy and postpartum specialist personal trainer in London, Wendy created and launched the first MUTU System online training program in 2010. Since then the global brand and community has grown and flourished, offering expertise and support to women who want to heal their core and pelvic floor and get strong, fit and confident. The highly engaged, body positive and supportive MUTU Mama online community offers women a trusted, safe space of education and empowerment.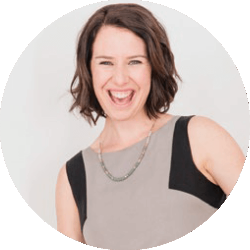 Latest posts by Joanna Martin
(see all)
Comments
comments. If you can't see the comments, please make sure you are not using the Safari browser, and are logged into your Facebook account and have provided consent to the "App and Website Cookies" control in your account.