Do your children do things when you ask them to? Or, are you like most parents I speak with, frustrated because your children won't listen or respond when you need them to? If you'd love to know what to do when they won't listen to you, you're not alone.
Here's an example of what I hear regularly:
You ask your child to get ready to leave the house, come off the iPad or stop provoking a sibling. You might repeat yourself a few times with no result, so you get frustrated and start raising your voice.
If there's still no response – or just a "No, I don't want to" – things can escalate. You may end up shouting, issuing random punishments or confiscating their favourite things.
Finally, you're lying awake at night feeling so bad, because the last thing you wanted was to become that mean, shouty parent. You desperately want your family to be peaceful – a place where everyone feels loved.
Is this what you're experiencing?
What most parents don't realise about this scenario is that you and your children are in a power struggle. You feel like you have to make them do things, which is utterly draining. Although you win eventually, it feels like a hollow victory, bringing a sense of disconnect between you and the children.
And here's the bigger picture with power struggles. They make it hard to create the happy, connected family life that I know you want, because they're exhausting and create 'us and them' dynamics, driving parents and children apart.
But here's the good news.
You can transform this dynamic in a heartbeat, by connecting with your children.
The power of connection when they won't listen
The reason children ignore us in the first place is because they're not feeling connected to us or what we're saying.
So, when they won't listen, connection is the solution to the problem. The reason it works is because as humans we're wired to connect – and children even more so. In any given moment your child will be connecting with an activity, a plaything, a screen or a squabble.
If you can provide connection, by helping your child feel seen, heard and loved, they'll be more willing to let go of what's in front of them and listen and pay attention to you. Their resistance is lowered and bringing them to do things becomes much easier.
This is true whatever stage of parenting you're at, whether you've got a toddler or a teenager. It can even work with the adults in your life – colleagues, perhaps, or your partner.
And, although it does involve a bit of mindful slowing down, connecting doesn't need to take long.
How to create connection – fast
Here's one way you can connect with your child when they won't listen or they're zoning you out:
1) Put aside, for a moment, your point of view, letting go of any need to be right. I know this sounds a bit tough, counter-intuitive even, but the rewards are well worth the effort.
2) Step imaginatively into your child's shoes and see the situation from their point of view. Then express empathy with your child about how they're feeling about things:
"I bet you'd love to play Lego all day."
"I hear you. You don't want to go to school today."
"Looks like you want to watch until the end of the video."
When you express empathy like this, your child feels heard and understood – and that vital connection with you is restored.
3) The next step is to invite your child to do what you had in mind.
Connection in practice
Here's an example of how a mum I worked with used this approach, while she and her family were packing up to go on holiday. She'd asked her seven year old son to clear up the Nerf gun bullets which were all over the living room.
"No!" he said. "Don't want to!"
Previously this mum would have told her son off, thinking, "This shouldn't be happening. I can't have rudeness. He should help with the chores."
But, having discovered empathy, she saw his resistance in a new light. She understood that it was his way of expressing that he wasn't getting what he needed: the connection with her.
So she empathised with her son:
"You haven't had any attention for two whole hours, have you? Daddy and I have been so busy packing up. You probably feel a bit forgotten about."
Her son beamed at her, which was a sign that he now felt connected. His behaviour confirmed this because he then happily started clearing up the bullets.
In fact, he went on to do an amazing job, pulling out the sofa and putting away some other stuff as well.
That's the power of empathy.
Empathy brings softness
When we soften and empathise with children's point of view, children soften in response. Softening means letting go of our need for our children to behave as we want them to, for a moment, and our need to be right – and focussing on how our children might be feeling.
This may feel like a challenge, but, believe me, needing to be right is getting in the way of you having the family life you want. Softening doesn't mean becoming a pushover. Softening means you prioritise having a connection with your child and making a commitment to them feeling seen, heard and loved.
And I promise you that with this radically loving approach you'll transform your relationship with your child and make day-to-day family life go much more smoothly.
I hope this blog has inspired you to start using connection and empathy in your family, so you can build stronger relationships with your children and create the relaxed and happy family life you want.
To find out more about my radically loving approach and how to put empathy into practice, click here to download my free guide Solve the Struggle with your Kids.
It shares 6 Wise Parenting Powers to help you raise a secure and happy family.
About Oona
Radical love advocate | Nature freak | Perfectly imperfect mum
Oona Alexander is a parenting mentor who believes in radically loving your children to happiness and great behaviour.
She has 25 years' experience working with children and families as a teacher, parent-and-child leader and parenting specialist. She's a Pikler expert, trained parent educator and has a postgraduate qualification in Early Years.
Through her mentoring, speaking and workshops, Oona has shared her radically loving approach with thousands of parents across the UK and worldwide and supported them to raise children who are truly happy and naturally well-behaved.
Oona walks her talk and is proud to have a wonderful relationship with her teenage son, Orlando.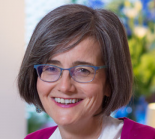 Latest posts by Oona Alexander
(see all)
Comments
comments. If you can't see the comments, please make sure you are not using the Safari browser, and are logged into your Facebook account and have provided consent to the "App and Website Cookies" control in your account.